Border security steps up – but it's Mexico who is making it tougher to cross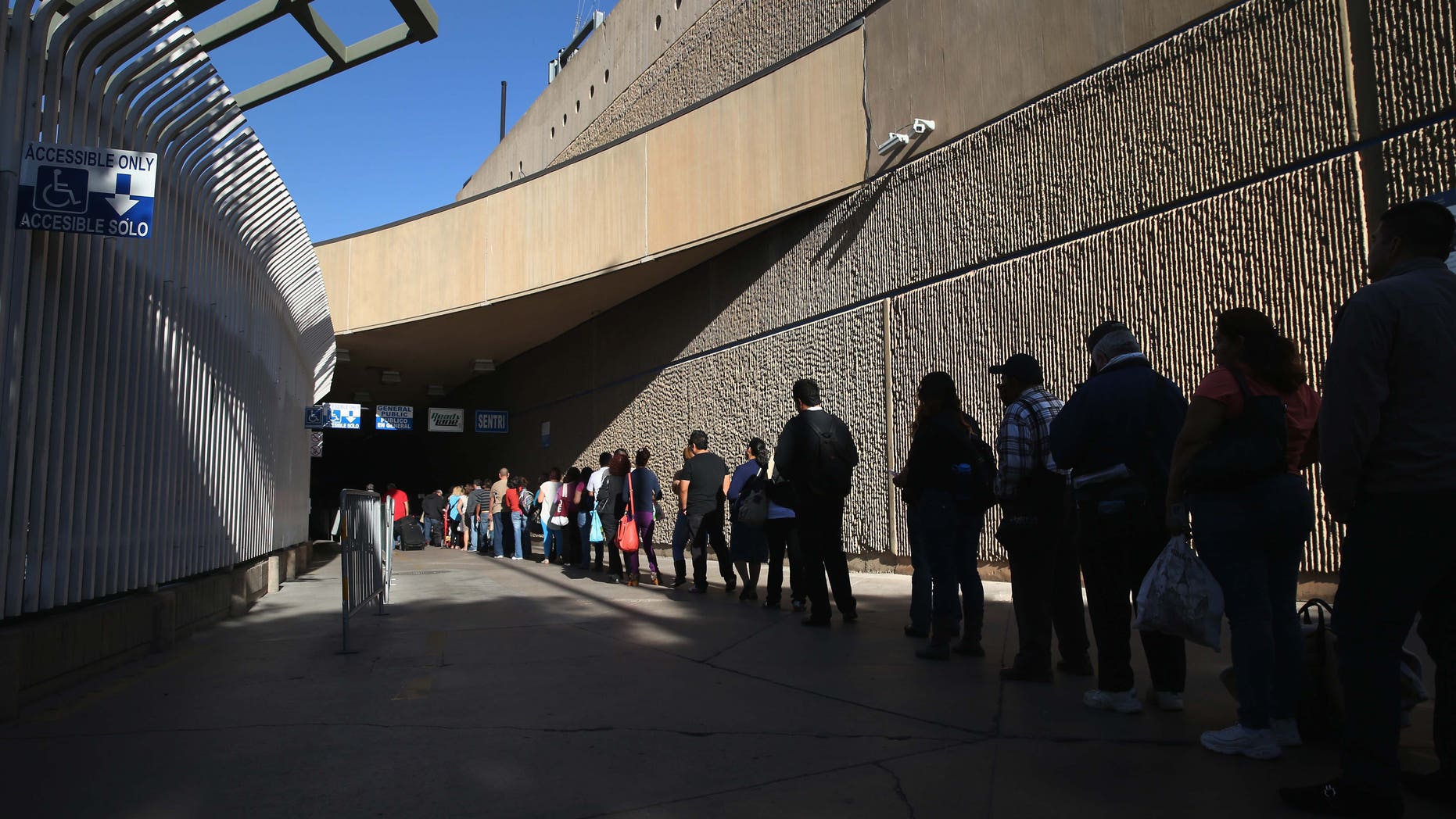 Security is going to get tighter on the U.S.-Mexico border – but it will be Mexico stepping up scrutiny of people attempting to enter it from the United States.
U.S. citizens and other non-Mexicans who try to cross on foot into Tijuana from San Ysidro, Calif. soon will find more stringent inspections of their documents, including U.S. passports, according to published reports.
The intensifying of security measures is to coincide with the opening of a new Mexican immigration and customs inspections building at the pedestrian crossing in Tijuana, according to the San Diego Union Tribune.
The border crossing in San Ysidro, which is15 miles south of San Diego, is the busiest land port of entry in the Western Hemisphere.
"We will do everything we can to make the transition as seamless as possible," the Tribune quoted Rodulfo Figueroa, the head of Mexico's National Migration Institute, as saying. "People should not be panicking about this. We're not going to create a four-hour southbound wait."
Proponents of strict U.S. immigration enforcement said that Mexico is doing what a country should do to protect its borders, but added that it is ironic.
"Mexico acts rationally if not somewhat hypocritically," said Bob Dane, the communications director for the Federation for American Immigration Reform, in a statement to Fox News Latino. "Unlike the U.S., Mexico is actively improving its border inspections, they impose stiff penalties for illegal entry and they encourage America to grant amnesty and sanctuary to their poorest citizens who have unlawfully crossed onto U.S. soil."
"With a quick analysis, the Obama administration could learn a few lessons from Mexico about what to do right and how not to get taken advantage of."

Not everyone will take kindly to the stricter inspections, most likely.
Business leaders and tourism officials generally dislike developments that could pose an extra burden for travelers and possibly discourage them from taking trips, the Tribune noted. They have complained about past efforts by Mexico to step up security at the border.
One idea they objected vigorously to called for people visiting Mexico for more than a week to pay a $21 fee.
Until now, Mexico has conducted random and occasional inspections of people crossing on foot. They've conducted more thorough inspections of people entering Tijuana from San Ysidro by bus, for instance.
The new immigration center will include two lanes for pedestrians going into Mexico – one for Mexican citizens and the other for non-Mexicans.
"If we don't have enough agents to review everyone, we'll review everyone we can," Figueroa said. "Our intention is not to create congestion at the border. Our intention is to try different strategies to process as many people as we can within a reasonable time frame."
People driving into Mexico from the United States may also find themselves more closely checked, Mexican officials say, adding that such inspections "are way, way into the future."
Like us on Facebook