Boehner Talks Business Interests With Hu, Pelosi Addresses Human Rights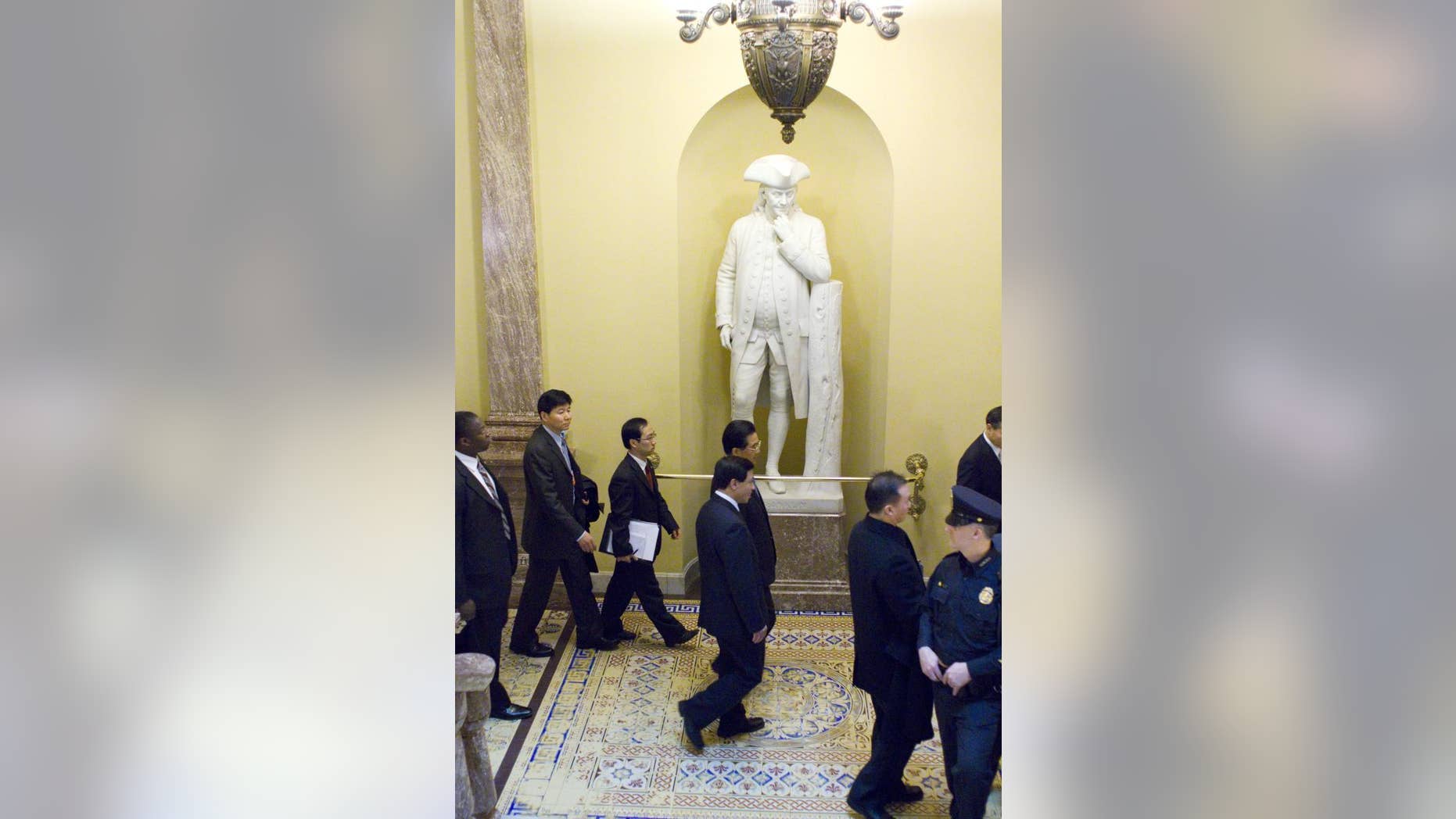 House Speaker John Boehner, R-Ohio, Minority Leader Nancy Pelosi, D-Calif., and other House members met with Chinese President Hu Jintao at the U.S. Capitol Thursday.
Boehner raised business issues, North Korea and discussed intellectual property with Hu while Pelosi brought up human rights and the Dalai Lama.
Hu took 20 minutes to answer Boehner's first question, in what one source familiar with the meeting described as a "filibuster" to keep from talking about human rights.
But House Majority Whip Kevin McCarthy, R-Calif., suggested the lengthy answer could be blamed on the language barrier and the need for interpreters.
The lengthy answer is also one of the reasons the House meeting ran so long, pushing back a meeting with Senate members.
When asked about North Korea, Hu said that through quiet negotiations, China has been able to calm things there and they share U.S. interests in having a nuclear-free Korean Peninsula.
When it came to human rights, Hu was described to be "much more evasive" and said vague things such as that "dialogue is important."
He also pointed to "cultural differences" when it came to human rights and that the U.S. needs to understand those differences.
One source described this as a "cryptic" response.