Boehner reappoints Gowdy as head of House Select Committee on Benghazi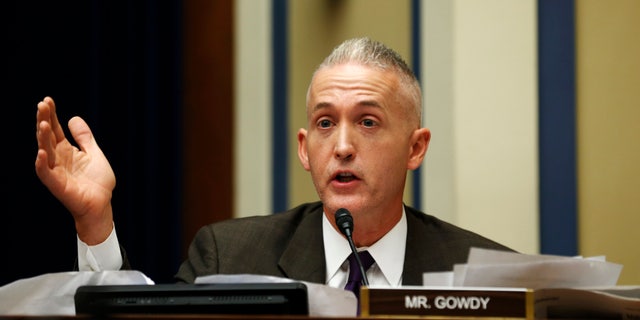 NEWYou can now listen to Fox News articles!
House Speaker John Boehner announced Monday that he is reappointing Rep. Trey Gowdy as chairman of the House Select Committee probing the Benghazi attack.
Boehner said in a statement that there are still many unanswered questions about the Sept. 11, 2012 attack in Libya. U.S. Ambassador Chris Stevens and three other Americans died in the attack.
"I look forward to the definitive report Chairman Gowdy and the Select Committee will present to the American people," Boehner, R-Ohio, said.
Boehner said that he is also re-appointing all the Republican members of the committee.
The committee held its first hearing in September and will continue its investigation into the attack and its aftermath during the next Congress.
The committee itself has been controversial, with Democrats accusing Republicans of engaging in a partisan exercise.
But Gowdy, R-S.C., has defended the committee's work, saying he hopes the matter can "rise above politics."
Rep. Elijah Cummings, D-Md., top Democrat on the panel, said past Benghazi probes have descended into "unseemly partisanship" but said the Benghazi attack should nevertheless mark a "transformational" moment.