Boehner: No US debt crisis right now, but it's on the horizon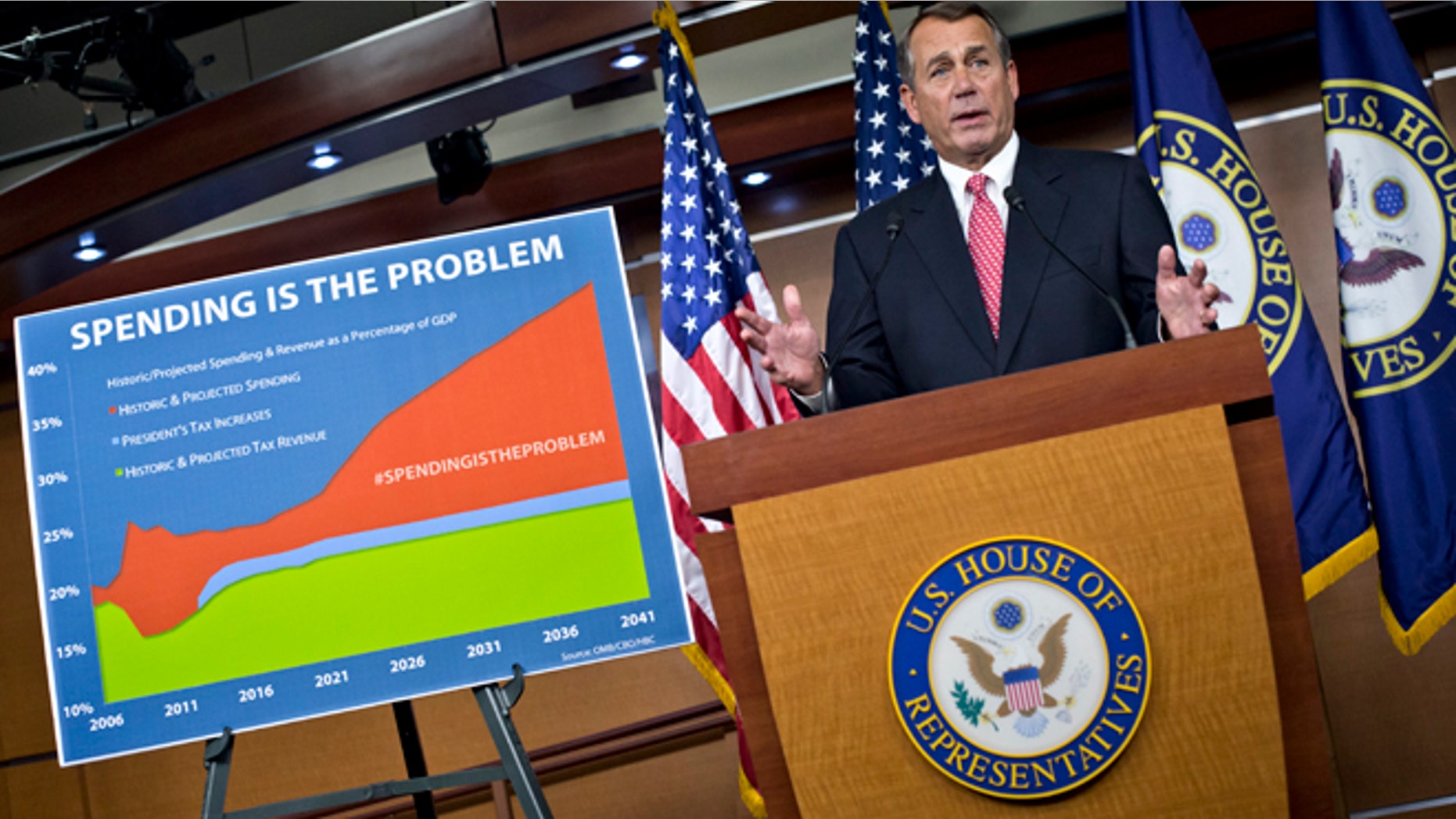 House Speaker John Boehner broke from some Republicans on Sunday when he agreed with President Obama and other Democrats who say the country does not have an immediate debt crisis.
"We do not have an immediate debt crisis," the Ohio Republican said on ABC's "This Week."
However, Boehner said such a crisis is on the horizon and disagreed with Obama about the need to fix the problem now.
"We have one looming because we have entitlement programs that are not sustainable in their current form. They're going to go bankrupt," he said. "I would argue that we do need to do something."
His comments were backed up by fellow House Republican Paul Ryan, chairman of the House Budget Committee.
"We do not have a debt issue right now, but we see it coming. So let's get ahead of this crisis," the Wisconsin congressman told CBS' "Face the Nation."
Ryan also said he thinks the president is ignoring the fact that the country has a looming problem.
"He knows we have a debt crisis coming," Ryan said.
While Boehner said Obama's recent outreach to House Republicans has been helpful and that he "absolutely" trusts the president, Ryan said he is taking more of a Reagan-esque "trust but verify" approach.
Tennessee Republican Sen. Bob Corker told "Fox News Sunday" earlier in the morning that he was "disappointed" and "disheartened" that Democrats are "acting as if the deficit issue is not that important."