Boehner: 'No conversation' between GOP House and Holder on Fast and Furious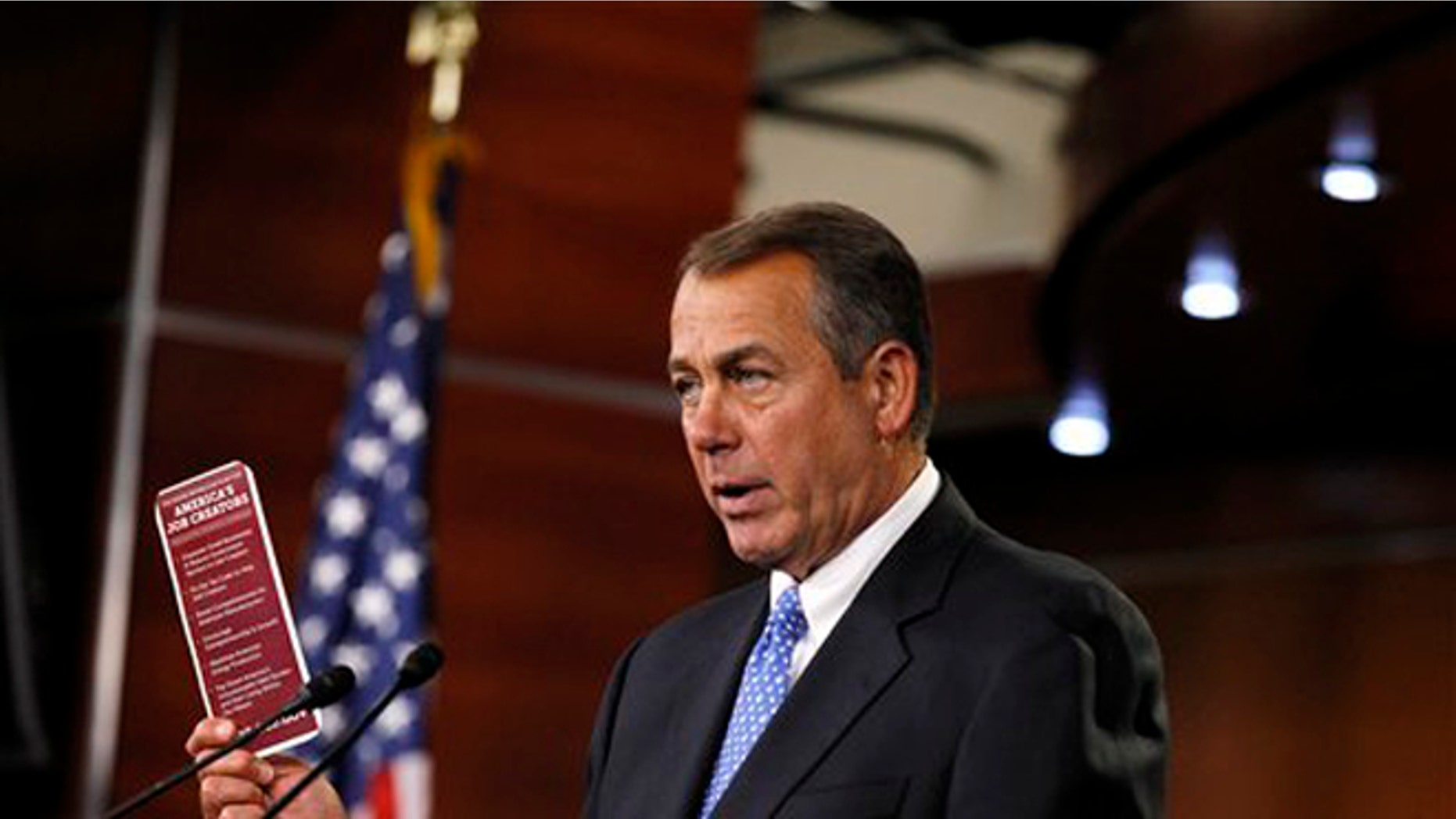 House Speaker John Boehner said Thursday the Justice Department is not responding to official House requests for additional information about the agency's failed and dismantled Fast and Furious gun-tracking operation.
"There are no conversations going on," Boehner said during a press conference Thursday on a wide range of issues.
Boehner, R-Ohio, said neither Attorney General Eric Holder nor other Justice Department officials have responded to two documents from the GOP-led House.
The first was an October 2011 subpoena. The second was a May 2012 letter from Boehner and other GOP House leaders urging Holder to comply with the subpoena by supplying more documents related the agency's failed Fast and Furious tactic known as "gunwalking."
Congressional investigators are still trying to learn which high-ranking Justice Department officials knew about the gunwalking, which essentially put roughly 2,000 guns into the Mexico underground weapons market in an attempt to lead federal agents to drug cartel leaders. They also want to know whether those officials have intentionally misled congressional investigators.
"We will do everything we can to hold the Department of Justice accountable for what did or did not happen," Boehner said.
The subpoena was issued by California Rep. Darrell Issa, chairman of the House Government Oversight and Government Affairs Committee, who has urged GOP leadership to hold Holder in contempt of Congress for failing to comply.
 
"All options on the table with regard to what may need to be done to hold the Department of Justice accountable," Boehner, on whether he will proceed with the contempt procedure, said,  repeating his answer to similar, previous questions.
On the issue of Congress and President Obama reaching an agreement on how to keep interest rates on student loans from increasing this summer, Boehner said, "Instead of working with Congress, the president is at the University of Nevada talking about rates."
 
Boehner said he didn't know whether recent national security leaks that purportedly came from the White House were intended to bolster the president's foreign policy successes.
But he expressed concern about the leaks, including ones on the U.S. drone strikes program and how the U.S. found and killed terrorist Usama bin Laden.
"The administration should heed the advice of former Defense Secretary Bob Gates … after the bin Laden raid," he said. "He went over to the White House, used colorful language to try to stop other leaks from occurring."