Bloomberg's Girlfriend Courted for Senate Run as Gillibrand Feud Festers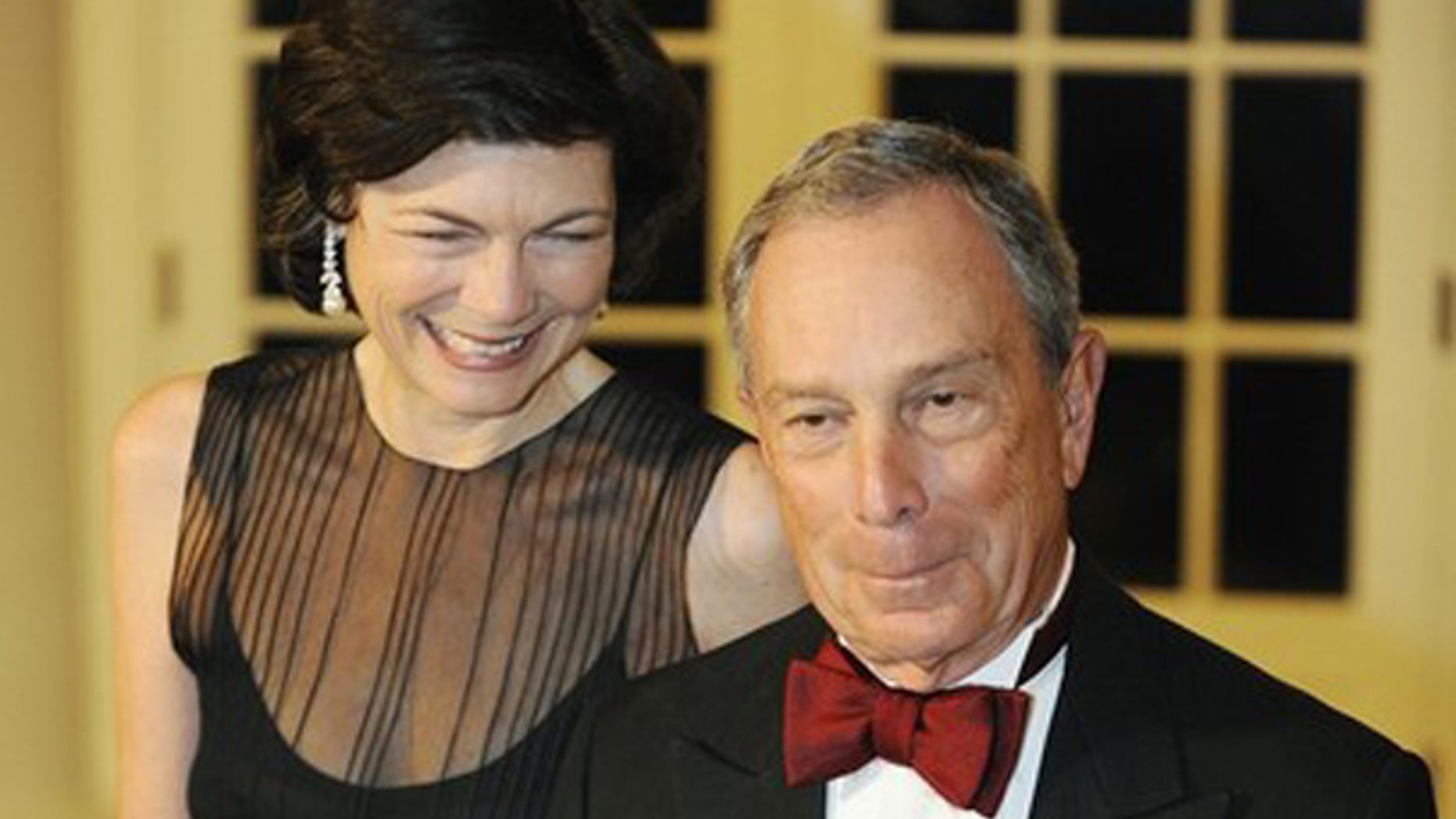 The New York Senate race is getting personal for Big Apple Mayor Michael Bloomberg. Very personal.
Not only is the registered independent -- known to have some kind of score to settle with Democratic Sen. Kirsten Gillibrand -- showing interest in Gillibrand's potential challengers, but now his long-time girlfriend is popping up as a sought-after GOP candidate.
Diana Taylor, the former state banking superintendent who has been dating Bloomberg in a Hollywood-style romance for the past decade, met last week in Washington with Republican officials looking to lure her into the race, a Republican source confirmed to FoxNews.com.
She reportedly says she's not interested, but the addition of her name to the mix only twists the already-tangled web of Bloomberg's involvement in the race.
The powerful mayor's apparent push to challenge Gillibrand, who was appointed last year by Gov. David Paterson to fill Secretary of State Hillary Clinton's seat, is an unusual flexing of power and has Democrats more than a little peeved.
"What's happening here is he's moving away from the professional to the personal," Jay Jacobs, chairman of the New York State Democratic Committee, told FoxNews.com.
The billionaire mayor apparently has it in for Gillibrand, though it's not clear exactly why. In a jab at the senator, Bloomberg said earlier this month that former Democratic Rep. Harold Ford Jr., as well as friend and fellow billionaire Mortimer Zuckerman, both could have beaten Gillibrand had they decided to run. Bloomberg said voters would have been "better off" with a competitive field.
Looking for the next contender, his top political strategist then met with former Bush administration official Dan Senor, according to The New York Times.
Bruce Blakeman, a New York attorney and former commissioner for the Port Authority of New York and New Jersey, is a declared GOP candidate, but Bloomberg and his team may be seeking someone a bit more high profile to run for the job. About to enter the fray is the father of American Idol judge Kara DioGuardi, former GOP Rep. Joe DioGuardi, who plans to announce his bid Tuesday.
The Democratic field so far has been mostly cleared away for Gillibrand in the primary.
Gillibrand spokesman Glen Caplin downplayed the reports about Bloomberg's involvement.
"The senator and the mayor have worked together on a number of issues," he said. "She looks forward to continuing to work with the mayor."
Jacobs said Bloomberg's beef with Gillibrand dates back to before she was even appointed.
Bloomberg had supported Caroline Kennedy in the insider race to replace Clinton -- when that bid fizzled amid a host of concerns about Kennedy's aptitude for the job and Gillibrand emerged as the pick, Bloomberg felt "slighted," Jacobs said.
"He just hasn't gotten over that," he said.
There's more to the frosty relationship than that. The New York Times, in a lengthy piece on Gillibrand's efforts to make amends with Bloomberg, traced the acrimony to their first meeting.
According to the account, Bloomberg, a gun control advocate, met with Gillibrand, known for her gun rights positions, expecting a bona fide debate. But Gillibrand ended up offering to produce an antigun bill -- this reportedly sent a signal to Bloomberg that she was wishy-washy and not sticking to her guns, so to speak. Since then, the two have never developed the kind of relationship he has with other lawmakers.
Bloomberg's office declined a request for comment.
Alex Carey, spokesman for the Republican Party of New York, put the blame at Gillibrand's feet and interpreted Bloomberg's involvement as a sign of her vulnerability in the fall.
"It speaks to the fact that Gillibrand doesn't appeal to a broad swath of New Yorkers," he said. "People are questioning her authenticity."
As for Taylor, Carey said her flirtation appears to be a "non-issue."
"My understanding is she doesn't have any interest," he said.
Taylor, who was named last year as a Citigroup Inc. director, is occasionally referred to in the New York press as the "de facto first lady." Though she and Bloomberg have not made public any plans to wed, they have dated for a decade and are frequently seen together at social and political events. Before she took on the banking post, she worked on the staff of former New York Gov. George Pataki.
The GOP source said Bloomberg had nothing to do with the short-lived push to convince Taylor to run.
Both Jacobs and Carey said they didn't see anything inherently fishy about Taylor considering a run for Gillibrand's seat.
"Everybody's got a right to look at a race whether they're seeing Mike Bloomberg or somebody else," Jacobs said.