Bloomberg contribution adds to Maine's fiercely independent Senate race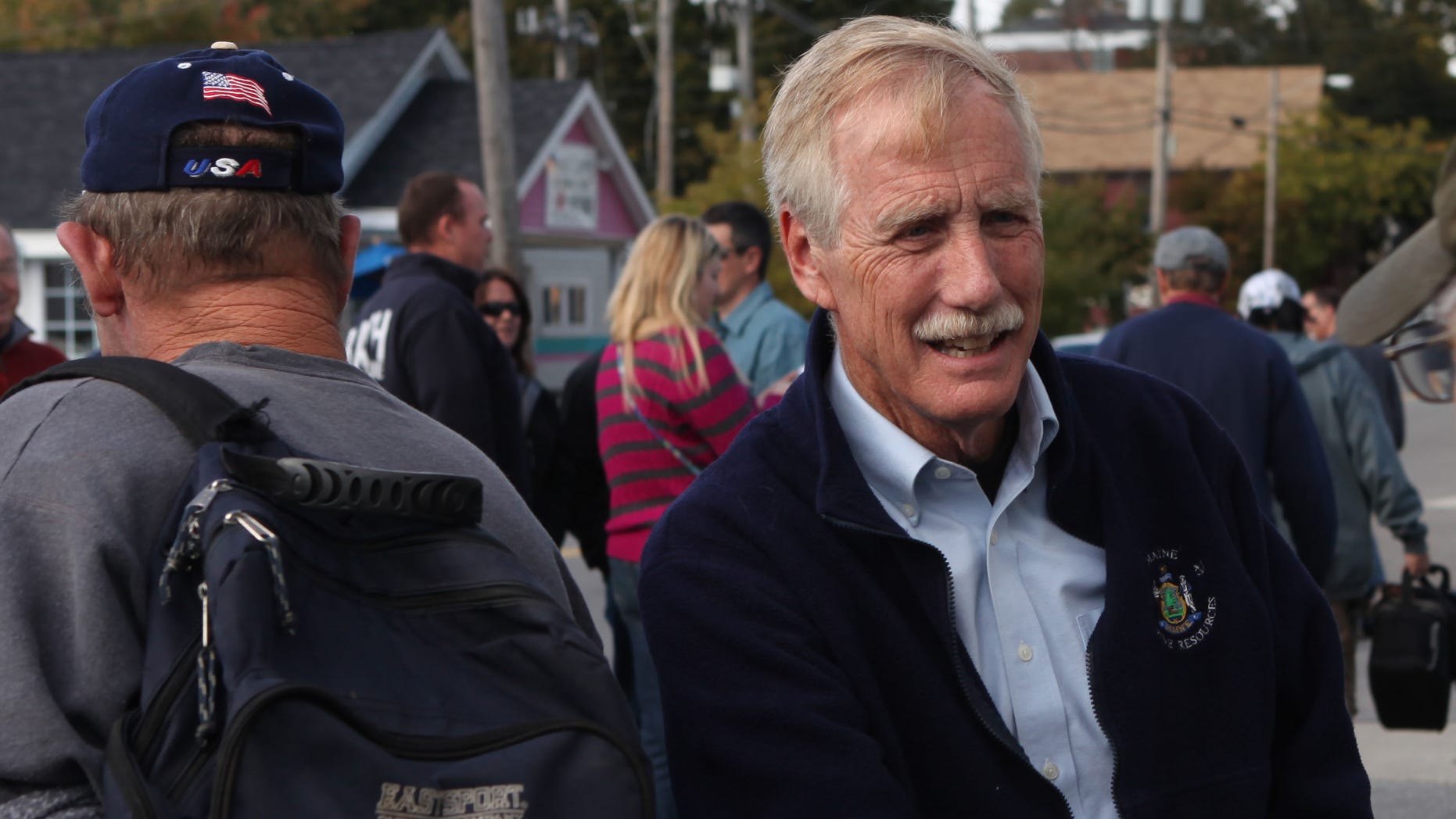 The strong independent streak that runs through Maine politics is shaking up the state's U.S. Senate race as well as Democrats and Republicans looking for a victory to help control the chamber.
Independent candidate Angus King has essentially been leading the race the entire election cycle and got a big boost this weekend when New York Mayor Michael Bloomberg and others gave a total of $1.75 million to the nonpartisan group Americans Elect helping King's campaign.
Bloomberg, also an independent, on Friday gave $500,000. Americans Elect founder John Ackerman gave $500,000, and Passport Capital founder John Burbank gave $750,000, according to federal filings.
The money, which will be used for campaign ads, appears to be disappointing news for challengers state Democratic Sen. Cynthia Dill and Republican Charlie Summers, the secretary of state and former governor, who had cut King's lead of 30 percentage points in June to 22 points, according to a recent poll published by the Maine Sunday Telegram.
Three other independents -- Steve Woods, Andrew Ian Dodge and Danny Dalton -- are also competing for the seat of Republican Sen. Olympia Snowe, who this year unexpectedly announced her retirement out of frustration with the partisan nature of policymaking on Capitol Hill.
An averaging of polls by the website RealClearPolitics has King leading by nearly 15 percentage points.
Republicans will need to win a net total of four seats to take control of the Senate.
Independents typically vote with Democrats. The 68-year-old King is a former Democrat but has not said whether he would caucus with his former party.
"I've let it be known that I really don't want to have those conversations," he said recently.
Forty percent of Maine voters aren't members of either party, which might be adding to King's lead in the polls.
The race is also complicated by the fact that it has split the national and state party Democrats.
Maine Democrats are backing Dill, while national Democrats have spent their money on advertising for Summers.
Republicans and outside groups such as the U.S. Chamber of Commerce spent more than $1.7 million on ads backing Summers. Meanwhile, a GOP-led group spent more than $300,000 for an ad urging Democrats to back Dill – an attempt to take votes from King.
Kings critics have tried to portray the former and popular governor as wealthy and out of touch with the average Maine voter.
Summers, 52, has a small business background. He's also a Navy reservist who served in Iraq and Afghanistan.
Maine's Republican Sens. Snowe and Susan Collins have endorsed Summers. Collins has actively campaigned for him but Snowe has not.
King's independence could create an opening for Republicans who hope to capitalize on King and Dill splitting Democratic and independent votes to pave the way for a Summers win.
Dill, 47, said she's heard plenty of voters fret that her candidacy could tip the race to Summers, but she'll keep fighting because no one else is standing up for her progressive values.
Maine has a long tradition of independents: Republican Sen. Margaret Chase Smith, often split with her party during her four terms before losing in 1972. And during Watergate, Maine Republican William Cohen broke ranks as a congressman and voted to impeach former President Richard Nixon. Cohen later became defense secretary in the Clinton administration.
The Associated Press contributed to this report.