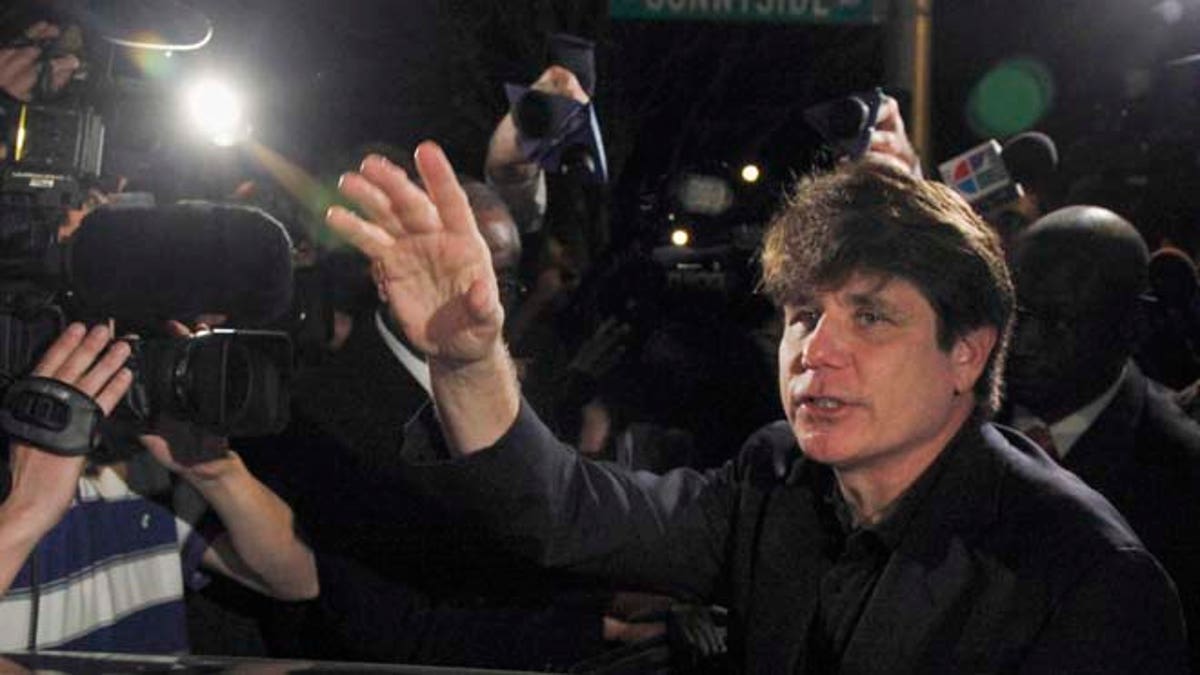 Former Illinois Gov. Rod Blagojevich will ask a full appellate court in Chicago to rehear his appeal after a panel of three judges recently tossed five of his 18 corruption convictions, his defense attorney said.
The imprisoned Illinois Democrat's appellate lawyer, Leonard Goodman, tells the Chicago Tribune he will file the request with the 7th U.S. Circuit Court of Appeals before a Tuesday deadline.
The three-judge panel of the 7th Circuit on July 21 threw out convictions linked to Blagojevich's attempt to land a post in President Obama's Cabinet for appointing an Obama adviser to the president's former U.S. Senate seat. But the judges upheld allegations that Blagojevich sought to sell the Senate seat for campaign cash.
The court ordered the trial judge to resentence Blagojevich, 58, factoring in the overturned counts. The unanimous ruling let 13 counts stand.
After the ruling, Blagojevich's wife, Patti Blagojevich, said her husband was disappointed the court didn't give him a clear legal victory.
Requests for full-court hearings aren't granted automatically.
Blagojevich began serving his sentence at a prison near Denver on March 15, 2012, and has served more than three years. Before the appeal, his estimated release date was 2024; he would be 67.