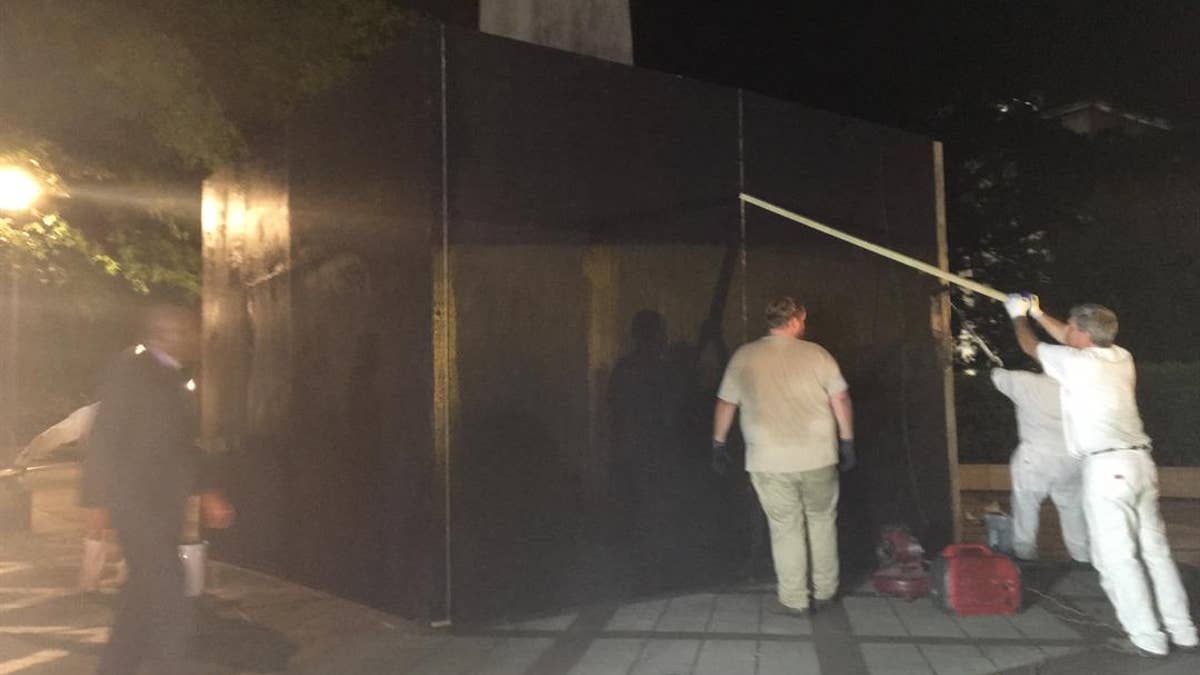 Alabama's attorney general is suing the city of Birmingham and its mayor for putting barriers around a Confederate monument in a park on Tuesday night, WBRC Fox 6 News reported.
"In accordance with the law, my office has determined that by affixing tarps and placing plywood around the Linn Park Memorial such that it is hidden from view, the Defendants have 'altered' or 'otherwise disturbed' the memorial in violation of the letter and spirit of the Alabama Memorial Preservation Act," Attorney General Steve Marshall said in a press release. "The City of Birmingham does not have the right to violate the law and leaves my office with no choice but to file suit."
Mayor William Bell released the following statement about the lawsuit: "We look forward to the court system clarifying the rights and power of a municipality to control its parks absent state intervention."
In the wake of a deadly white nationalist rally in Charlottesville last weekend that left three dead, many municipalities nationally are debating whether to remove Confederate statues.
Baltimore Mayor Catherine Pugh had four Confederate statues removed overnight Tuesday.
Virginia Gov. Terry McAuliffe released a statement Wednesday saying monuments of Confederate leaders have become "flashpoints for hatred, division and violence."
The Associated Press contributed to this report.