Bipartisan Senate Legislation Seeks Funding For Anti-Government Protesters In Venezuela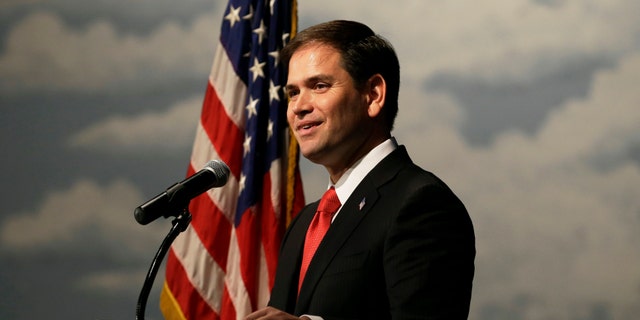 NEWYou can now listen to Fox News articles!
Senators Robert Menendez and Marco Rubio introduced a bill aimed at supporting anti-government groups in Venezuela.
The bill by Menendez, a New Jersey Democrat, and Rubio, a Florida Republican, authorizes $15 million for help "to defend human rights, support democratic civil society organizations, [and] assist independent media," according to a statement by Rubio's office.
The measure, called the Venezuela Defense of Human Rights and Civil Society Act of 2014, also calls for sanctions against Venezuelan officials deemed responsible for human rights abuses and violent treatment of anti-government protestors. Those sanctions would include exclusion from the United States and revoking visas, and blocking access to assets.
On Wednesday night, the Senate approved a bipartisan resolution – also sponsored by Rubio and Menendez – mirroring the main points of the Venezuela measure.
"The full U.S. Congress has spoken loudly and clearly that we stand with the Venezuelan people as they exercise their fundamental rights, and we condemn the [President Nicolas] Maduro regime's deadly wave of repression," said Rubio. "Now it's time for actions that name, shame and punish the Maduro regime's murderers and thugs who are responsible for the crackdown against innocent Venezuelans.

"Now is the time to stand with the Venezuelan people and increase pressure on the Maduro regime," added Rubio. "I hope we can begin to move quickly to consider this legislation when the Senate reconvenes on March 24."
Drawing parallels to Cuba, the homeland their families fled and that has been a focus of their political careers, Cuban-American members of Congress are calling on the United States to impose sanctions on Venezuela for its recent violent crackdown on protestors.
Rubio, a potential presidential candidate in 2016, repeatedly has called on the United States and Latin America to condemn the violence against protestors in Venezuela. He urged the international community to demand the release of anti-government opposition leader Leopoldo Lopez and other protesters from jail.
He and Menendez and fellow Sen. Ted Cruz, who also is of Cuban descent, have often drawn parallels between Venezuela and Cuba and human rights concerns in both nations. Other Cuban-Americans in the House, including Mario Diaz-Balart and Ileana Ros-Lehtinen, both Republicans of Florida, have called for a more aggressive response by the United States toward the Venezuelan government.