Billionaire George Soros funds $15M effort to stop Trump, mobilize Latinos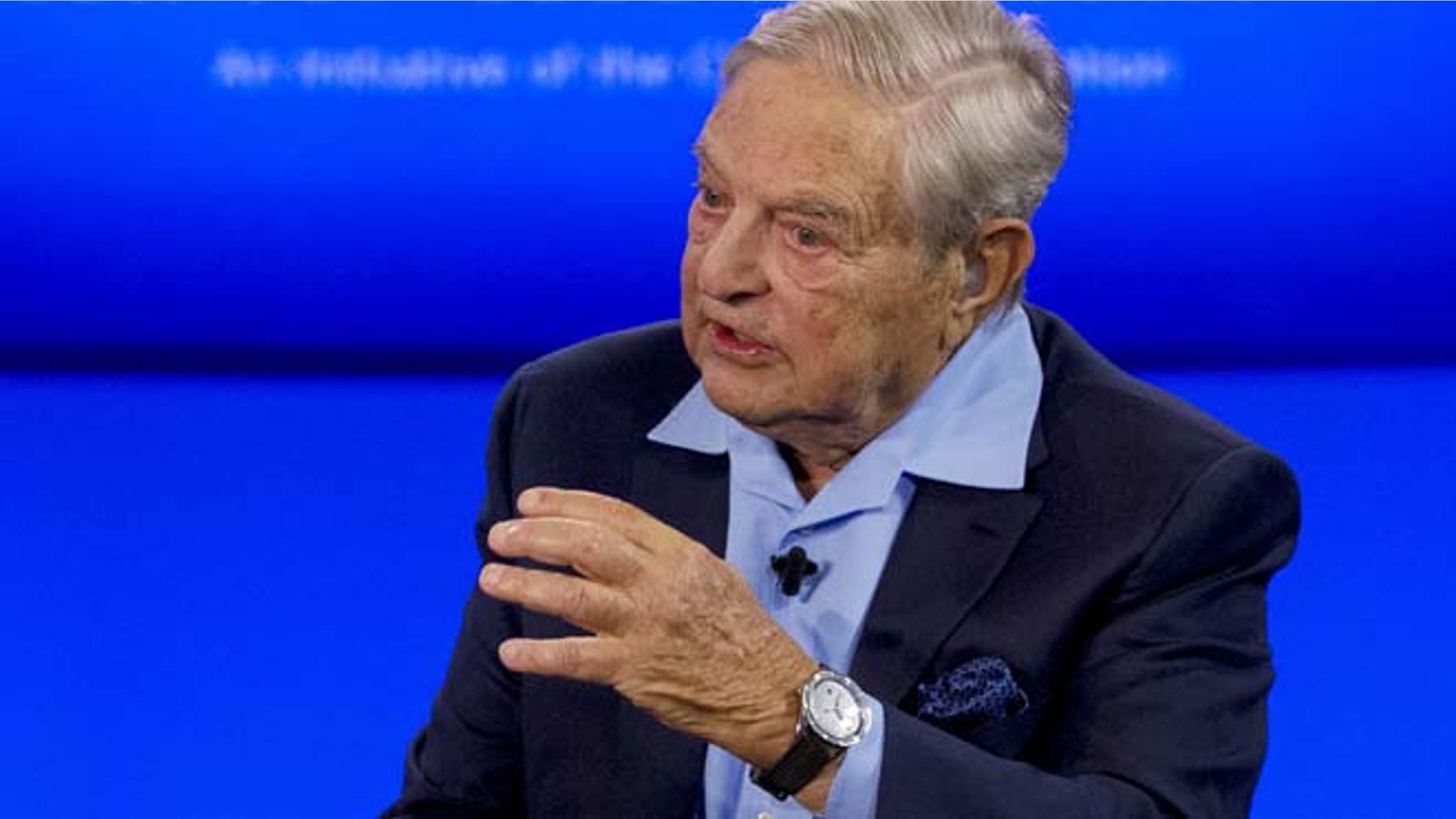 Donald Trump often notes that he has plenty of millions to battle his way to the Oval Office.
But now another billionaire New Yorker is putting up his own millions to prevent Trump from winning the presidency and is calling on Latinos to be part of that effort.
Financier George Soros is launching, along with other donors, a $15 million campaign to achieve the largest Latino and immigrant participation at the polls, the New York Times reported.
Through a new super PAC named Immigrant Voters Win, the campaign is funding organizations in states such as Florida, Nevada and Colorado, which have large or growing Latino and Asian communities, in the hope of influencing turnout in November, the Times reported.
Trump shot to the front of the Republican presidential field last year by proposing a hard-line immigration policy. The Hungarian-born Soros is contributing $5 million of his own money to the campaign.
People involved in the effort told the Times that it is the largest Democratic-voter turnout effort campaign to target Latinos and immigrants. The goal is to have a minimum of 400,000 new voters by the general election in November.
"This is really taking the gloves off," said Cristóbal Alex, the president of the Latino Victory Project, which is part of the campaign.
"From the first day [Trump] attacked us, he called us rapists and thieves," Alex told the Times. "We could have a giant wall built and millions of families broken apart. The country is on the precipice."
Trump, political experts generally agree, has turned the presidential race into one like no other in recent history. A billionaire who never has held political office, his candidacy was greeted with skepticism last year, with many considering his campaign a joke. Most analysts didn't give him much of a chance of winning the GOP nomination.
Instead Trump has cultivated a strong and, until now, loyal group of supporters who have gone to the primaries in large numbers. Televised GOP debate ratings have been high, something many experts attribute to the novelty of Trump's brash and unpredictable style. He consistently has ended up in the top slot of national polls of GOP voters and has won more primaries and caucuses than any of his GOP rivals.
Democratic voters, by contrast, seem far less enthusiastic, worrying many who want to stop Trump's march to the White House. Democratic debates, now including just former Secretary of State Hillary Clinton and Sen. Bernie Sanders of Vermont, have drawn much smaller audiences than the GOP ones, and Democratic primaries and caucuses also have had lower turnouts than their GOP counterparts.
Conservatives, to be sure, are hardly sitting by idly as Soros and Co. begin their Latino outreach.
Libre Initiative, which is in large part funded by the Koch brothers, reportedly is spending some $10 million to mobilize Latino turnout. The organization's approach is to have a grassroots presence in states where Latinos live in large numbers or where there is a fast-growing community.
The group promotes conservative principles while providing help to people obtaining driver's licenses or preparing for GED exams, among other things.
Trump wasted no time in laying out his hard-line immigration proposals. When he announced he was running for president, he condemned Mexico for dumping its worst citizens, as he put it, on the U.S. He vowed to build a wall along the border and to have a kind of deportation army that would track down and remove the estimated 11 million undocumented people living in the United States.
Soros told the Times in an email that he had been rattled by what he viewed as the xenophobic tone of the Republicans running for president. He was upset by the call by Trump and others to ban Muslim refugees from the United States.
Soros has a long history of contributing millions to liberal political causes, and pockets don't get much deeper than his. He ranked No. 23 in the latest Forbes richest men list.
He told the Times, "The intense anti-immigrant and anti-Muslim rhetoric that has been fueled by the Republican primary is ... harmful to our democracy and to our national interests," Soros said. "There should be consequences for the outrageous statements and proposals that we've regularly heard."
The Times said participants in the new campaign are responding to criticism by Latinos about the lack of financial support from wealthy liberals.
"One reason we had lower turnout is because of historical underinvestment in our community," Alex said to the Times. "Folks who want a progressive vision of the country have to match what is happening on the right. Now we are seeing a recognition by certain donors of the importance of our vote."
Like us on Facebook