Bill Gates-funded education 'equity' group maintains direct pipeline to Biden administration, emails show
The Education Trust, a liberal advocacy group, has received more than $25 million from Gates' foundation since mid-2020
FIRST ON FOX: An education equity group financed by tens of millions of dollars from Bill Gates maintains a direct pipeline to the Biden administration to push its liberal policy initiatives, documents reviewed by Fox News Digital show.
The Education Trust, which works to "disrupt systems of inequity," enjoys close access to top Education Department officials, emails reveal. The communication further shows the group works alongside progressive policy pushers like the George Soros-backed Governing for Impact, which in internal memos boasted of implementing dozens of its regulatory agenda items during President Biden's tenure.
"It should concern all Americans when outside organizations create a roadmap to subvert the legislative process, encouraging significant policy changes to be enacted through executive fiat," Parents Defending Education president Nicole Neilly told Fox News Digital. "To do so deliberately undermines the checks and balances established by the founders – and it is one of the many reasons that the administrative state must be brought to heel."
The Education Trust focuses on pre-K through 12 endeavors with research and local, state and federal advocacy. An internal email obtained by Fox News Digital illustrates its proximity to Biden's administration for its national initiatives.
BILL GATES SOME 30 YEARS OLDER THAN BRIDGE PLAYER AT THE TIME OF ALLEGED AFFAIR: REPORT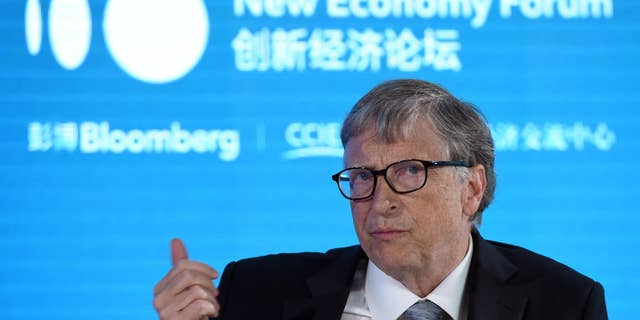 In February 2021, Education Trust's director of government affairs, Reid Setzer, messaged four Education Department officials: Suzanne Goldberg, the deputy assistant secretary for strategic operations and outreach; Jessica Cardichon, then-deputy assistant secretary for P-12 in the Office of Planning, Evaluation and Policy Development; Ian Rosenblum, then-deputy assistant secretary for policy and programs in the Office of Elementary and Secondary Education; and Donna Harris-Aikens, who was a senior adviser for policy and planning before becoming deputy chief of staff for strategy in the Office of the Secretary.
"Hi Jessica, Donna, Ian, and Suzanne. Hope you're well!" Setzer wrote. "We wanted to reach out to share a non-public strategic memo written by the National Women's Law Center, Governing for Impact, and Ed Trust on how the Biden administration can best reinstate and strengthen guidance on school discipline and resource equity. Please don't hesitate to reach out with questions or concerns, and let us know how we can best work alongside you as you begin any internal processes in the space!"
Setzer attached a 22-page proposed action memorandum from the groups, which, among other things, spoke of how the "presence of police in schools clearly has a disparate impact based on race" and a recommendation to "incorporate into the guidance package how police presence in schools may constitute a Title VI violation."
JEFFREY EPSTEIN ALLEGEDLY THREATENED BILL GATES OVER REPORTED AFFAIR WITH RUSSIAN CARD PLAYER: REPORT
Several of Education Trust's former employees have also made their way to the Education Department as political appointees, including Office of Postsecondary Education senior adviser Jennifer Engle; Office of Elementary and Secondary Education special assistant Sarah Mehrotra; Office of Planning, Evaluation and Policy Development special assistant Kayla Patrick; and Secretary Miguel Cardona's director of speechwriting and editorial content Tiffany Taber, according to a list of Biden administration appointments.
The White House has also referenced The Education Trust in fact sheets, including on how the administration is "advancing education equity."
"Since our inception more than two decades ago, Ed Trust has pushed policymakers – no matter their political affiliation – to do what's right for students. And we have and will continue to do so in a nonpartisan way," an Education Trust spokesperson told Fox News Digital.
"We have proudly worked with every administration to advocate for policies and practices that advance the educational outcomes of our nation's most underserved youth," the spokesperson said. "Students from low-income backgrounds and students of color have had great Democrat and Republican champions – leaders who stood up for them and the quality of education they deserve when others wouldn't. We will continue to work with whoever is in office until every student in this country gets the education in which they are entitled."
SOROS-BACKED POLICY GROUP NOTCHES VICTORY WITH BIDEN'S TRANSGENDER TITLE IX RULES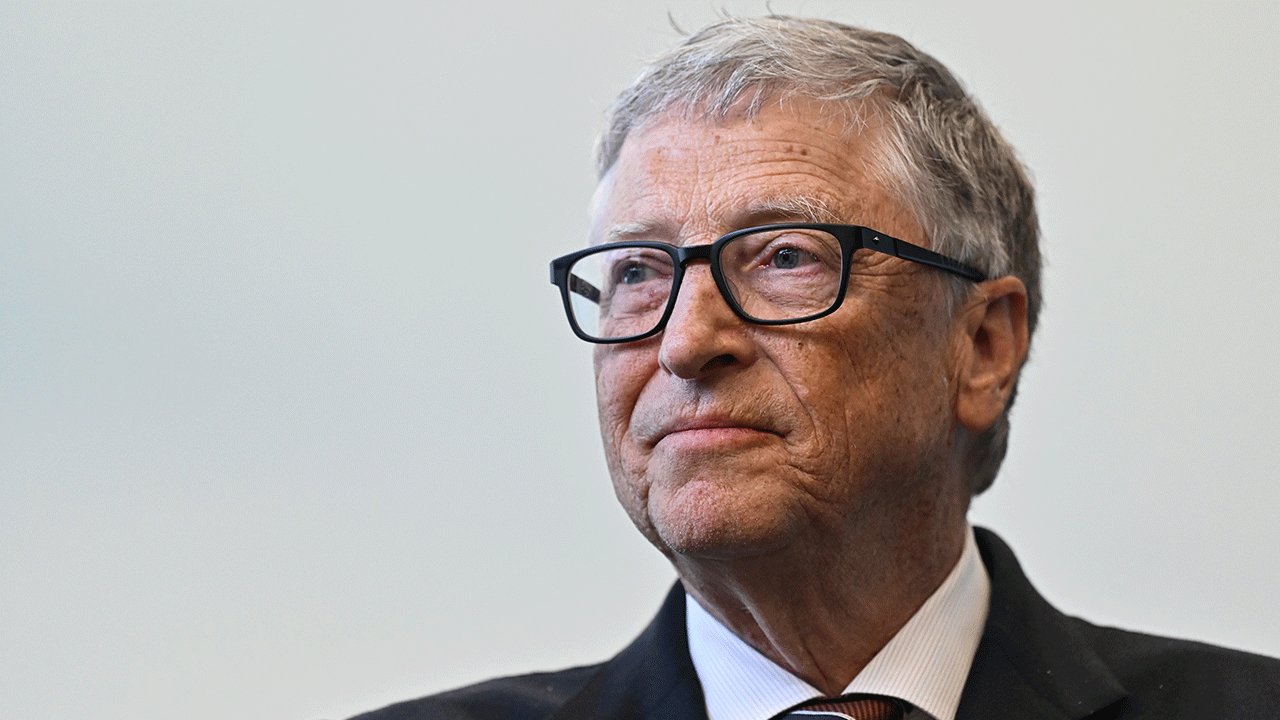 Established in 1996, the Washington, D.C., headquartered Education Trust works to "advance policies and practices to dismantle the racial and economic barriers embedded in the American education system" through research and advocacy, according to its website.
The group receives vast support from Bill Gates. Since June 2020, the Bill and Melinda Gates Foundation has funneled more than $25 million into its efforts, records show.
"We've supported The Education Trust for more than two decades due to our shared goal of improving academic outcomes for students in K-12 and higher education and ensuring schools and colleges can serve all students," a Gates Foundation spokesperson told Fox News Digital.
Gates has received criticism in the past for using his substantial wealth to reshape the American education system, particularly with the controversial Common Core education initiative.
BIDEN ADMIN COORDINATED WITH LIBERAL DARK MONEY BEHEMOTH ON 'TRANSFORMING FOOD SYSTEM,' EMAILS SHOW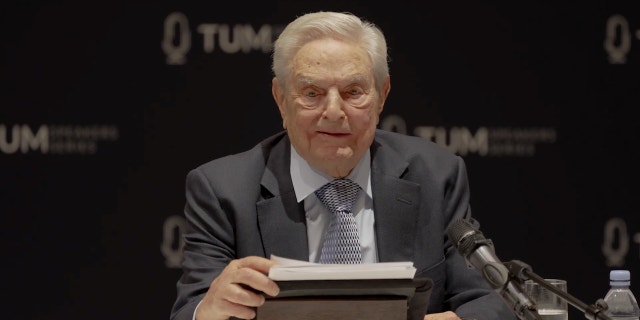 Other Education Trust funders include the WK Kellogg Foundation ($8.8 million since 2017), Wallace Foundation (more than $1 million since 2016), and Soros' Open Society Foundations ($200,000 since 2018).
Meanwhile, Soros nonprofits bankroll Governing for Impact, one of the policy groups that co-wrote the memo attached to The Education's Trust email to the Education Department officials.
Records show that the billionaire's Foundation to Promote Open Society has funneled nearly $10 million to Governing for Impact since 2019. Additionally, the Open Society Policy Center, his advocacy nonprofit, sent $7.45 million to its action fund during that time.
CLICK HERE TO GET THE FOX NEWS APP
Governing for Impact launched with a vision of preparing the Biden administration for a "transformative governance" and produced "more than 60 in-depth, shovel-ready regulatory recommendations" for dozens of federal agencies," a now-deleted job advertisement on Harvard Law School's website read.
The group has boasted in internal memos of implementing more than 20 of its regulatory agenda items as they work with the administration to reverse Trump-era deregulations by focusing on education, health care, housing, labor and environmental issues, Fox News Digital previously reported.
They have also prepared legal policy memos for at least 10 federal departments and agencies and 10 administrative law primers as of 2021, according to an internal slideshow from the group.
The Education Department did not respond to a Fox News Digital request for comment on The Education Trust or its work with outside groups.