Bill Clinton mocks Republicans for Hillary health questions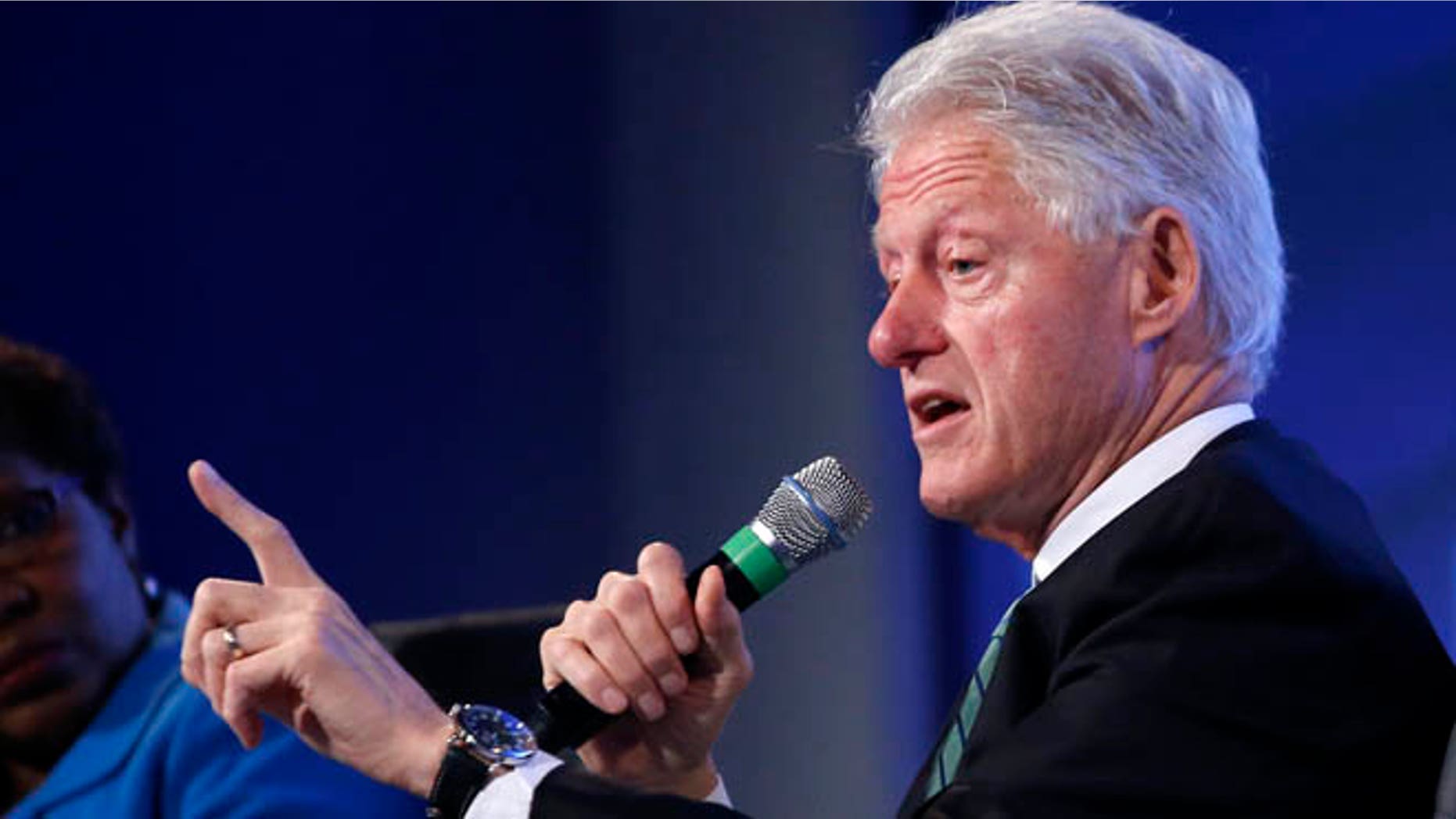 Bill Clinton, in trademark fashion, brushed off questions about his wife's health on Wednesday with a few jokes and a cutting rebuke to Republicans who would bring up the issue.
The former president was asked about Hillary Clinton's health at a fiscal summit in Washington, D.C., after Karl Rove recently questioned what happened when she was hospitalized in late 2012.
"That embodies that old saying, consistency is the hobgoblin of little minds," Clinton said. "First they said she faked her concussion, and now they say she's auditioning for a part on 'The Walking Dead.'"
He added, as the audience laughed, "You know, whatever it takes."
Clinton went on to say he was "dumbfounded" by the matter, saying "there's nothing to it" and his wife is probably in "better shape" than he is.
"Now they say she's really got brain damage," he said. "Well, if she does then I must be in really tough shape, because she's still quicker than I am."
Rove, a Fox News analyst and former George W. Bush administration adviser, said in an interview with Fox News on Tuesday that he is not asserting Clinton had brain damage.
But, after comments on the subject were first published in The New York Post, he stressed that Hillary Clinton's health "is going to be an issue" should she run for president in 2016.
"This was a serious deal. She basically was out of action," he said Tuesday. "She spends over a month fighting this. ... And they're not particularly forthcoming."
Clinton was in and out of treatment for about a month in late 2012. At the time, she had a stomach virus -- and then fell at her home, struck her head and endured a concussion, according to her representatives. Doctors later discovered a blood clot behind her right ear. She was treated with blood thinners.
A representative for Clinton slammed Rove for the remarks reported by the Post. "Karl Rove has deceived the country for years, but there are no words for this level of lying," a spokesperson said, according to the Post. The spokesperson said: "She is 100 percent. Period."