Bill Clinton 'happy' if wife opts to run in 2016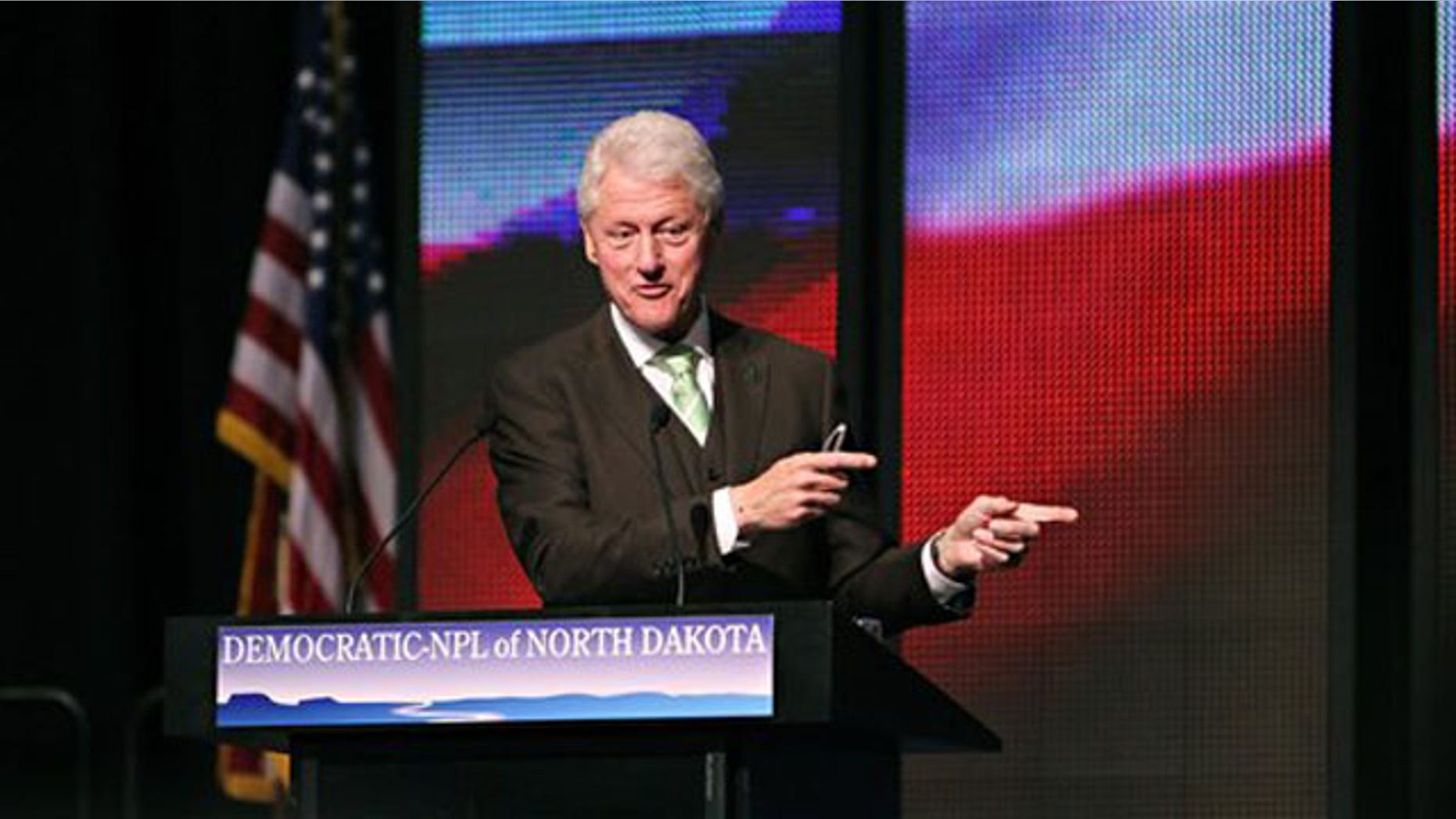 Former President Bill Clinton said Monday he would be "happy" if his wife Hillary decided to run for the presidency in 2016 but insisted the decision was "entirely up to her."
Hillary Clinton, who was defeated for the Democratic nomination by President Obama in 2008, has repeatedly said she does not intend to seek office again once she ends her stint as secretary of state -- but rumors of a 2016 run are never far from the surface.
"I believe that she's being absolutely honest with you when she says she doesn't think she'll go back into politics. But if she comes home, and we do this foundation stuff for the rest of our lives, I'll be happy; if she changes her mind and decides to run, I'll be happy," Bill Clinton told "Good Morning America," referring to the William J. Clinton Foundation.
"It is entirely up to her," he added.
He also weighed in on the increasingly bitter race for the Republican nomination to go up against Obama in the fall but rejected comparisons between front-runner Mitt Romney and himself.
Bill Clinton suffered from high unfavorable ratings during his first presidential bid but was eventually able to turn it around to beat President George H.W. Bush. Asked whether the former Massachusetts governor could shake off his own unfavorability, he said, "I doubt it."
"Mr. Romney has a different challenge than I did," he said. "Even though he had a bruising primary and higher negatives, and I did, too. Mine was just one long character attack. It was a personal attack on me. You know, 'You shouldn't have this guy be President.'"
Bill Clinton said he and Al Gore were able to turn it around by sticking to the campaign's original message.
"We reintroduced our economic plan. Then we reintroduced ourselves to the American people. But we never had to change what we were saying from primary to the general," he said. "The problem that Governor Romney has, is his character attack was, 'You don't really know what he believes. He did this, he says that.'"
But for Romney, the situation was different -- as his aide Eric Fehrnstrom demonstrated in the recent Etch A Sketch gaffe, in which the aide said the campaign needed to "shake it up and restart all of over again."
Bill Clinton said, "He started this campaign in the aftermath of that Tea Party victory in 2010, when all the people on the far right of the Republican Party actually believed a majority of the voters had embraced the specific things they were saying."
He added, "So it created a horrible dilemma for Romney. And the poor man who got in trouble for the Etch A Sketch remark. That's like the saying, 'There is nothing more damaging in politics than telling the truth.' I mean, the truth is, that's what he's gotta do."