Big opportunities, big risks as GOP primary season begins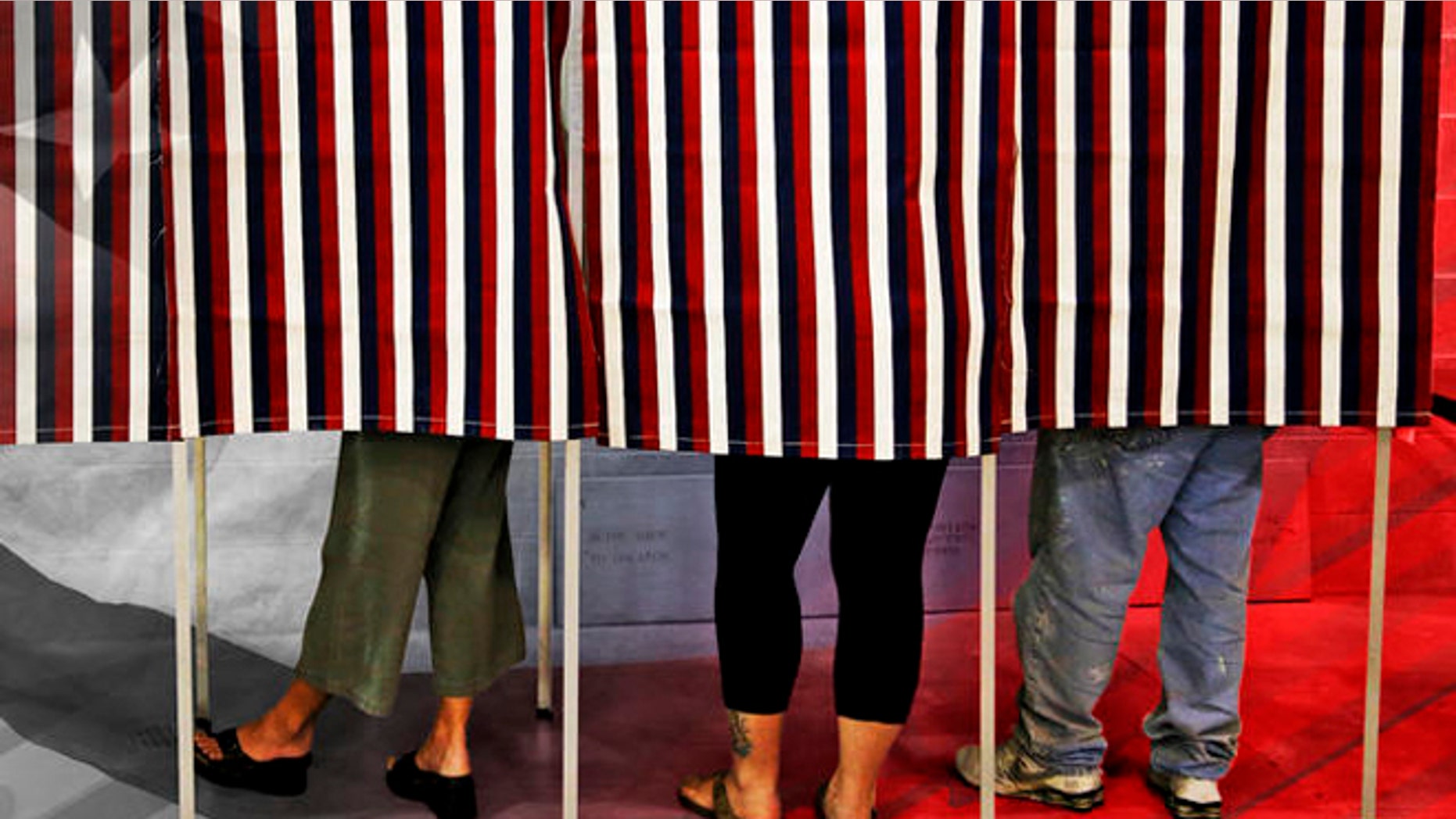 **Want FOX News First in your inbox every day? Sign up here.**
Buzz Cut:
• Big opportunities, big risks as GOP primary season begins
• Obama tries to climate change the topic
• Benghazi committee taking shape
• Drone policy author faces tough nomination fight
• Did Bieber show?
BIG OPPORTUNITIES, BIG RISKS AS GOP PRIMARY SEASON BEGINS
The poll out today from USA Today and Pew Research gives a new insight onto just how good a year this is shaping up to be for the Republican Party – better than either of the previous two wave elections for the GOP. The chance of double-digit Senate gains once sounded fanciful, but is now a real possibility. USA Today explains it nicely: "In the 2014 elections, registered voters are inclined to support the Republican candidate over the Democrat in their congressional district by 47%-43%. That 4-percentage-point edge may seem small, but it's notable because Democrats traditionally fare better among registered voters than they do among those who actually cast ballots, especially in low-turnout midterms….Their lead in the generic congressional ballot is the biggest at this point for Republicans in the past 20 years. In 1994, when the GOP would gain control of the House and Senate, Democrats held a 2-point advantage in the spring of the election year. In 2010, when Republicans would win back the House, the two sides were even."

[In the same poll, independent voters are more likely to vote Republican than Democratic in the midterms, 49 percent to 33 percent.]
Generic polls, real candidates - There are lots of ways to explain these numbers, but basically it's that voters are fed up with President Obama's administration: "By more than 2-1, 65%-30%, Americans say they want the president elected in 2016 to pursue different policies and programs than the Obama administration, rather than similar ones." That's how Republicans are doing better than ever in the so-called "generic ballot" test. But while there are generic ballot questions in polls, but there are no generic candidates. Starting Tuesday in North Carolina, Republicans will start the process of picking Senate nominees for Democrat-held seats, a process that the party botched in 2010, missing the chance to take control of the Senate even as it gained its largest House majority in more than a generation. Democrats' best hope for limiting Republicans to a net gain of five or fewer Senate seats depends on bitter, protracted and expensive primary fights that produce weakened, impoverished Republican nominees. North Carolina's vote this week marks the first chance for Democrats to get their wish.
Hagan's hope - Sen. Kay Hagan, D-N.C., is likely the most vulnerable Democratic incumbent this cycle. She's more liberal than most of her constituents, has struggled badly to explain her support of ObamaCare and without the help of Obama's surprisingly good 2008 performance in the state, the freshman senator looks like a sitting duck. But if GOP frontrunner N.C. House Speaker Thom Tillis comes up short of 40 percent in Tuesday's primary, he will face a brutal July 15 runoff with his chief rival, Dr. Greg Brannon. Brannon, who is campaigning today in Charlotte with Sen. Rand Paul, R-Ky., doesn't need to win this week. He just needs to hold Tillis, backed by former Florida Gov. Jeb Bush and others, from winning the nomination outright. Brannon, whose unvarnished conservatism plays well with base voters, would have a better time in a low-turnout July election with no other outsider candidates splitting up the anti-establishment vote. No one is rooting harder for Brannon to have a good night than Hagan and Senate Majority Leader Harry Reid. Not only would Brannon be easier to attack, but just giving Hagan another nine weeks to raise money and play spectator to Republican-on-Republican attacks would be a blessing for a candidate otherwise sorely wanting for good news this cycle.
[Watch Fox: Chief Political Correspondent Carl Cameron will look at the contests in North Carolina and across the primary map.]
FBI TO INVESTIGATE OREGON OBAMACARE CRASH
WSJ: "The Federal Bureau of Investigation is looking into problems that plagued Oregon's implementation of the Affordable Care Act, after the state was forced to scrap its problematic health insurance exchange that was never fully functional, according to people familiar with the investigation… Multiple congressional and government probes into what went wrong in Oregon are already under way, and it hasn't been determined whether the failed effort was a result of incompetence or if taxpayer money was abused and mishandled. A recent assessment of Oregon's problems conducted on behalf of Democratic Gov. John Kitzhaber's office assigned blame both to the state's construction of the program and Oracle which was paid to help set up the system….A spokeswoman for Oracle said the company wasn't aware of the reported FBI inquiry."

[Kansas University grad students snared by ObamaCare - Lawrence Journal-World: "KU has said the university is considering a reduction of total graduate student work hours to adapt to the Affordable Care Act, which requires employers to provide group health coverage to employees working 30 hours a week or more… The proposal to limit total graduate student work hours to 20 per week would be a sizable hit to many students' income."]

As ObamaCare grants run out, Colorado contemplates new taxes - Denver Post: "Connect for Health Colorado officials have touted the state's insurance exchange as frugal and having relatively low fees. But after spending at least $100 million in federal funding, the exchange is scrambling to figure out how to sustain itself beyond this year. The exchange may find itself in a difficult position as it seeks solutions in coming months because some members of its own board, along with a vocal group of legislators, oppose fee increases. Its financial outlook may have worsened Friday when the state extended through 2015 health plans that aren't compliant with the Affordable Care Act, which is likely to lower enrollments through the exchange… It has been funded mostly by federal grants but will rely more on fees in the future…."

[ObamaCare Too Little, Too Late for Latinos – Fox News Latino looks at how missteps in the rollout of the Spanish-speaking site, CuidadoDeSalud.gov, caused a lag in sign-ups.]

OBAMA TRIES TO CLIMATE CHANGE THE TOPIC
You don't need a weatherman to know which way the wind blows, but President Obama will need one (or several) to help him deploy his next midterm message: calling for renewed action on global warming. Obama will be interviewed Tuesday by NBC News meteorologist Al Roker, who has made at least one prior visit to the White House, and other weather broadcasters as part of a bid to roll out a new administration report expected to again warn of dire consequences to carbon emissions. It's good politics, since the major Democratic funders this cycle are heavily invested in new carbon regulations and it allows Democrats to excite base voters with promises of action without forcing vulnerable Senate Democrats to cast damaging votes.

Corporate welfare recipient rallies for Dems - Tim Carney: "The third biggest donor to Democrats this election, according to the Center for Responsive Politics, is Grover Connell and his wife. They own Connell Company. Connell Company also happens to be the No. 2 recipient of insurance issued by the Export-Import Bank of the United States, according to this study by Veronique de Rugy of the Mercatus Center. President Obama is a huge supporter of Ex-Im. Democrats are united in expanding it. Republicans are divided as to whether it should still exist. The Connells and their company certainly shore up their taxpayer-backed export insurance by supporting Democrats."

BENGHAZI COMMITTEE TAKING SHAPE
Fox News: "A senior House source with direct knowledge of the development of the committee indicated that Rep. Trey Gowdy, R-S.C., is likely to be the chair of the panel. Gowdy's name was floated heavily late last week. Other names mentioned for the job by Capitol Hill insiders include Rep. Pete Sessions, R-Texas, Rep. Mike Turner R-Ohio, Rep. John Mica R-Fla., Jim Sensenbrenner, R-Wis., and Rep. Ileana Ros-Lehtinen, R-Fla…. There are not expected to be further announcements regarding others who may serve on the committee or even if Democrats might participate. … The office of House Majority Leader Eric Cantor, R-Va. indicated that a vote on a measure to prepare for the Benghazi committee could come as early as this week."

Rep. Schiff calls to Dems to boycott select committee - Fox News: "The call for a boycott was made earlier by Rep. Adam Schiff, D-Calif., during an interview on 'Fox News Sunday [with Chris Wallace].' …The congressman said Democrats should not give the select committee more 'credibility' by joining, dismissing new evidence that Republicans have called a 'smoking gun' showing the White House politicized the tragedy. 'I think it's a colossal waste of time,' said Schiff, also a member of the intelligence panel. 'I don't think it makes sense, really, for Democrats to participate.'"
Mr. Hume has a question… - "You're right. There wasn't a conspiracy in the United States to mount the Benghazi attack. That's not the question. The question was whether in the aftermath of the attack when the administration sent its U.N. Ambassador out to explain it to everybody and she did so falsely that there wasn't a conspiracy to create the false talking points that she used. I'm not talking about the CIA talking points. I'm talking about the talking points used on that program that day which were monumentally misleading and were, and have since been shown to be false and based on no intelligence of any consequence that we know of." – Fox News Senior Political Analyst Brit Hume talking to former Rep. Jane Harman, D-Calif., on "Fox News Sunday with Chris Wallace"
WITH YOUR SECOND CUP OF COFFEE...
The Atlantic's Jill Lepore dives into the history of the cubical and how it's design has spearheaded a work lifestyle that never turns off in "Away from my Desk": "Leisure may be over, but that's only because when your office is a cloud it follows you everywhere. The arrangement that began in the nineteenth-century factory and lived on through the twentieth-century office may end soon; if so, the two-century-long separation of home and work will turn out to have been a historical anomaly. Work will no longer be a place, and home no longer an escape."
Got a TIP from the RIGHT or LEFT? Email FoxNewsFirst@FOXNEWS.COM
POLL CHECK
Real Clear Politics Averages
Obama Job Approval: Approve –  43.5 percent//Disapprove – 51.8 percent
Direction of Country: Right Direction – 28.1 percent//Wrong Track – 63.1 percent
Generic Congressional Ballot:  Democrats – 43 percent// Republicans 43.4 percent
OBAMA DRONE POLICY AUTHOR FACES TOUGH NOMINATION FIGHT
The Hill: "[Sen. Rand Paul, R-Ky.,] has warned Sen. Majority Leader Harry Reid (D-Nev.) that he will place a hold on one of President Obama's appellate court nominees because of his role in crafting the legal basis for Obama's drone policy…. Paul… has informed he will object to David Barron's nomination to the 1st Circuit Court of Appeals unless the Justice Department makes public the memos he authored justifying the killing of an American citizen in Yemen."  Barron was the lawyer in the Justice Department's Office of Legal Counsel who drafted a secret legal memo that allowed a 2011 drone strike that killed American-born radical Muslim Anwar al-Awlaki hiding in Yemen, as well as an American citizen.  Paul told The Hill in a April 30 letter, "The constitutionality of this policy has been the subject of intense debate in our country since its implementation…The disclosure of this document will not only clarify that debate, it will also allow the Senate to gain critical insight into David Barron's judicial philosophy" Hearing are expected to begin in the next two weeks.
PERRY TRIES AGAIN IN IOWA
Des Moines Register: "[Gov. Rick Perry, R-Texas]…will return on Thursday, May 29 to Iowa, the state that has a front-row seat in the presidential selection process every four years. It will be his third visit here since the last presidential cycle ended. During his single-day swing, Perry will campaign for Iowa Gov. Terry Branstad and U.S. Senate candidate Matt Whitaker, GOP strategist Robert Haus told The Des Moines Register."
ERNST NEW AD SHOWS A PISTOL-PACKING MAMA
Des Moines Register: "In a new TV ad, Iowa U.S. Senate candidate Joni Ernst rolls up on a Harley, pulls her purse from a saddlebag, and loads up a handgun for some target practice. … 'She's not your typical candidate,' a male announcer says in the 30-second spot. 'Conservative Joni Ernst: mom, farm girl and a lieutenant colonel who carries more than just lipstick in her purse. Joni Ernst will take aim at wasteful spending. And when she sets her sights on Obamacare, Joni's going to unload.' There's a blam, blam, blam, blam of gunshots…. Ernst [concludes]: 'Give me a shot.' Ernst is considered one of the frontrunners in the GOP primary. She and four other Republicans are seeking the GOP nomination in the race for retiring U.S. Sen. Tom Harkin's seat. The vote is a month away."
NEBRASKA MODERATE MAKES HIS PLAY AMID SCORCHED EARTH
With Nebraska Senate frontrunner Shane Osborn locked in an increasingly bitter effort to block chief rival Ben Sasse, including Osborn's first-person attack ad that seems to have badly damaged the former state treasurer's standing, a well-funded, more moderate contender is trying to slip through and capture the nomination. Omaha banker Sid Dinsdale has been running third in the May 13 GOP primary race, but as Watchdog.org reports, a $1 million donation to his own campaign could give Dinsdale some last-minute momentum. The seat is considered safely Republican, but has been notable as an effort by Senate leadership to beat Sasse, who is backed by Sens. Ted Cruz, R-Texas, and Mike Lee, R-Utah. National Review's Jim Geraghty has a good bulletin on the race, and this insight on Osborn's ill-conceived ad: "When Candidate A attacks Candidate B, oftentimes the real beneficiary is Candidate C; this is how John Kerry surprised everyone in Iowa in 2004 after Dick Gephardt threw a ton of negative ads at Howard Dean. A negative ad is probably more likely to do self-inflicted damage when it features the candidate himself making the attack, speaking directly into the camera."
SHAHEEN HIGHLIGHTS VETERAN WORK IN NEW AD
WMUR: "Democratic U.S. Sen. Jeanne Shaheen [ran] the first television ad for her re-election Sunday night on WMUR-TV and local cable networks. This is the second ad by a New Hampshire candidate to air this year. The first ad, by her potential Republican opponent Scott Brown, began airing in late April.… Shaheen's first ad is narrated by a constituent in Keene and focused on her work during her 18 years in public office in the state. 'From a family with a strong tradition of military service, Jeanne Shaheen puts Granite State veterans first,' said Campaign Manager Mike Vlacich. 'Veterans in the Keene area were promised for years that they'd get a veterans center. Jeanne Shaheen took the lead, cut through the red tape, brought the right people together, and helped make it happen.'"

[NH GOP responds - "Like so many other Washington politicians, Jeanne Shaheen has broken her word to the veterans of New Hampshire. When she was running for Senate, she promised to deliver a full-service Veterans Affairs Hospital to the Granite State. Six years later, Shaheen has failed to keep her word and this pledge has gone unfulfilled."]
Big spending in New Hampshire - Boston Herald: "The heavyweight U.S. Senate showdown between Jeanne Shaheen and Scott Brown — already off to a fast and snippy start with both sides accusing each other of breaking federal elections laws — could shatter records for campaign spending and even top the amount racked up by GOP presidential primary hopefuls in the Granite State two years ago. 'It wouldn't shock me if it topped $50 million,' said Dante Scala, a campaign finance expert at the University of New Hampshire."
POWER PLAY: FOCUSING ON THE GREAT LAKES STATE
In the latest segment of "Power Play with Chris Stirewalt," Chris sits down with Rep. Dan Benishek, R-Mich., to discuss his congressional race and how to incorporate all his constituents' interests in the largest geographical district in congress. Benishek shares his thoughts on Rep. Gary Peters, D-Mich., and Michigan Sec. of State Republican Terri Lynn Land as they vie for the Senate seat of retiring Sen. Carl Levin, D-Mich., and how that race could influence his own race. Watch "Power Play: Off to the Races" here.
PICK SIX
Republicans need to win six more seats to take control of the Senate. Which six Democrat-held seats are the most vulnerable? The current consensus among Fox News First readers is: Arkansas, Montana, Louisiana, South Dakota, North Carolina and West Virginia.
Share your top six picks. Email them – just your top six, please – to FOXNEWSFIRST@FOXNEWS.COM or tweet @cstirewalt.
KEN TOMLINSON, R.I.P.
John J. Miller of National Review reflects on the passing last week of Kenneth Y. Tomlinson, who's career included stints leading Reader's Digest, Voice of America and the Corporation for Public Broadcasting. "The longtime editor of Reader's Digest has died. He helped make one of America's great magazines great – the pages of the Digest once were full of conservative values and lively reporting. He was a sharp writer, too. A couple of weeks ago, as I researched a topic I'm about to write on for National Review, I came across one of his stories and immediately was jealous: The introduction and conclusion were so good, I wish I had written them. I even complained about it to a press secretary who was driving me around: How am I going to top that? I grumbled. I also knew Ken as a friend. When the College Fix was just a fledgling idea, he was eager to help out, getting to know a number of the young writers we recruited, giving them advice and encouragement. He gained nothing from this, except perhaps the reward of knowing he was doing a good thing. The last time I saw Ken, he invited me to visit his farm in Virginia. I didn't take him up on the offer, figuring there was no rush. Now it's a reminder: Don't let what's urgent get in the way of what's important."
DID BIEBER SHOW?
Hey, when your parents are building a 5,000 square foot mansion and mom says you can "have some friends over," you go big right? The Daily Mail reports (with pics): "Police in Brampton, Ontario had to call in officers from every division to break up a wild house party on Friday night, with 60 cop cars showing up to control the 2,000 people who turned up for the 'monster mansion party'. The raucous Brampton hoedown was discovered by police on Twitter, where it was being promoted under the hashtag #MansionParty. Officers had gone to the still-under-construction home on Stanley Carberry Dr. earlier in the night to warn the mother that her son's party was being touted on social media. She said: 'I told my son he could have some friends over.'" Quite so.
AND NOW, A WORD FROM CHARLES…
"They ought to choose the members of this committee, or at least the Republican members - the ones who pledge never to make a speech, and never to make a declarative statement - only to ask questions. They should have a trained prosecutor, as in the Watergate committee, to lead all of the witnesses through the questions, and not a round robin of congressional interrogation, speeches, and popping off. That's what's been wrong with all of these previous hearings." –Charles Krauthammer on "Special Report with Bret Baier." Watch here.
Chris Stirewalt is digital politics editor for Fox News. Want FOX News First in your inbox every day? Sign up here.