Biden takes toddler's pacifier, sucks on it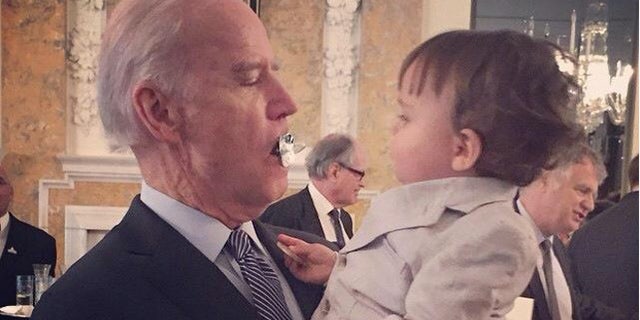 NEWYou can now listen to Fox News articles!
Vice President Joe Biden has been accused of putting his foot in his mouth before – but a toddler's pacifier?
And not just any toddler– Jasper Michael Brown Quintana is the grandson of former New York City Mayor Michael Bloomberg.
Jasper's mother, Georgina Bloomberg, posted a Facebook picture Wednesday showing the bemused, 15-month-old tot apparently trying to figure out what the veep was doing sucking on his pacifier.
"What's a boy to do when the Vice President steals your pacifier?"she wrote next to the photo.
Both Biden and Michael Bloomberg were attending a Washington ceremony at which Bloomberg was formally made an Honorary Knight Commander of the Most Excellent Order of the British Empire, according to the New York Post.