Biden reportedly using South Carolina vacation to size up possible White House run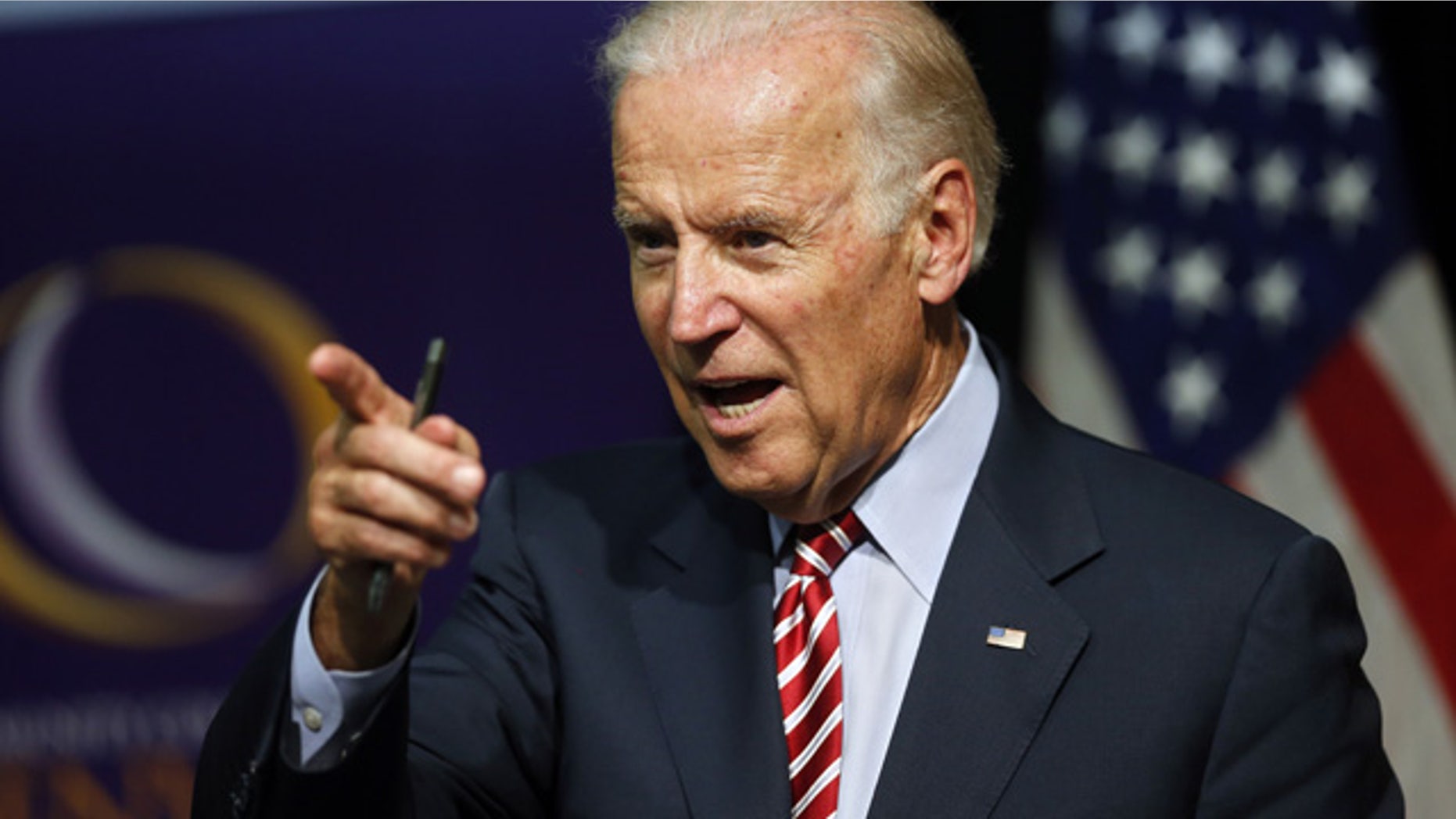 Vice President Joe Biden is expected announce next month whether he will make a dramatic late entrance into the Democratic presidential race, according to a published report.
The Wall Street Journal reported Thursday that Biden was using part of his vacation in South Carolina this week to discuss the possibility of running for president with his family and friends. The paper reported that Biden is also sounding out political allies for advice and considering the strength of frontrunner Hillary Clinton's campaign.
"He's taking input from a lot of people he cares about and respects," James Smith, a South Carolina legislator who says he has urged Biden to run, told the Journal. "He knows where I stand. It's just got to be his decision."
Those who, like Smith, want Biden to run will have been encouraged by this week's poll of likely New Hampshire primary voters that showed upstart Vermont Sen. Bernie Sanders leading Clinton by seven points in the Granite State. Biden came in a distant third in a hypothetical primary match-up, but only 11 percent of respondents said they thought Sanders would win the Democratic nomination. In a worrying sign for the Clinton campaign, only 35 percent of likely voters said they were "excited" about her campaign and 36 percent said they had a "very" favorable opinion of the former secretary of state.
In addition to Clinton's tepid support, the Journal reports some Democratic activists are becoming concerned about her electability amid an ongoing controversy over her use of a private e-mail server while secretary of state. On Tuesday, Clinton announced that she had directed aides to turn over the server to the Justice Department, which is conducting an ongoing investigation into whether classified information was improperly sent to or stored on the server.
"[The GOP] has an opportunity to drag this thing out until November 2016," a Democratic county auditor in South Carolina told the Journal about the investigation. "It's not going to end."
The key question facing a possible Biden campaign is whether a possible September entry is already too late. Clinton, who declared her candidacy in April, already has a huge advantage in funding and organization. With less than six months to go before the Iowa caucuses, time may have already run out.
"Even people who like the idea of Joe Biden running would have to sit there and think, 'Can he build an operation that would be able to defeat Hillary in four to six months?' Charleston County (S.C.) Democratic Party chairman Brady Quirk-Garvan told the Journal. "That's much harder to do in this day and age than you would think."
Biden has previously run for president twice. His candidacy for the 1988 Democratic nomination lasted just over three months and was dogged by a series of controversies over plagiarism in his speeches and during his time at law school. Biden ran for the nomination again in 2008, but withdrew after finishing fifth in the Iowa caucuses.
Click for more from The Wall Street Journal.