Biden: Obama to Announce Plan Monday to Ramp Up 'Stimulus' Over Summer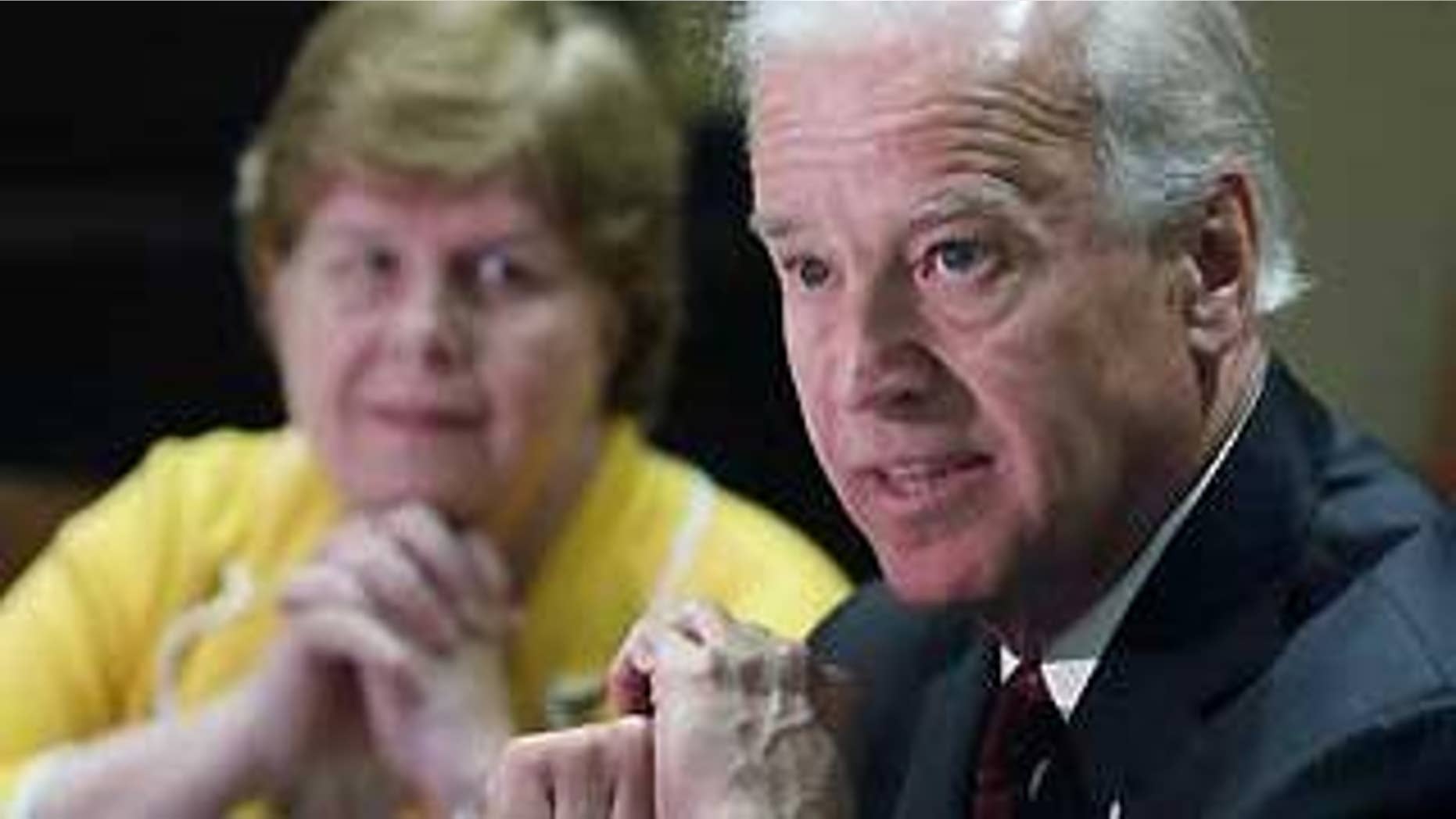 "Less bad" is not good enough, Vice President Joe Biden said Friday, announcing that the Obama administration will introduce plans to speed up disbursements from the economic stimulus package to try to curb continuing job losses.
The Labor Department announced Friday that 345,000 jobs were lost last month, and May's unemployment rate reached 9.4 percent, up from 8.1 percent in February when Democrats in Congress ushered through President Obama's $787 billion stimulus plan.
The administration at the time claimed that without it, the job rate would hit 8.8 percent in 2010.
Vice President Biden said Friday that the highest unemployment rate in more than 25 years underscores the need for the administration to speed up outlays from the recovery package.
"Let me be very clear: A lower job rate loss is not our goal. 'Less bad' is not how we're going to measure success," Biden said before a meeting with the president's economic team. "We will not be satisfied until we are adding jobs on a monthly basis."
The extra effort to be announced Monday is not additional spending, but an effort to speed up the release of stimulus funds over the next 100 days by targeting the best places to spend the cash.
Biden said 3,600 projects are underway from the stimulus package and $11 billion has been spent on highway construction funds.
Friday's jobs report shows "some signs" that "what we're doing is having an impact," he said, cautioning that some setbacks lie ahead.
"We still have a very long way to go," Biden said, adding, "We're working to build that foundation every day we're here. ... I remain confident that the country is going to emerge from this recession."
But Republican Study Committee Chairman Tom Price of Georgia said that while "the White House and Democrat leadership predictably continue their spin about 'saving' phantom jobs," the best way to get Americans back to work is to reduce "Washington's heavy-handed intervention and reckless spending before any more money is wasted in the name of 'stimulus.'"
"Their spending spree has failed by any definition of economic stimulus," Price said. "The so-called stimulus has done nothing to stem our troubles while creating a mountain of debt that will only make economic stability more difficult for generations to come."
Many analysts say they expect the economy will have shrunk in the second quarter at a 2 percent pace, less than the 5.7 percent annualized contraction registered in the first quarter.
Federal Reserve Chairman Ben Bernanke said this week the recession will end by year's end. Other analysts say the economy could return to growth as soon as the third quarter.
The biggest dark cloud out of the White House is the 156,000 factory jobs lost in May. On top of that, General Motors' bankruptcy filing and the restructuring of Chrysler is likely to add to the unemployment levels.
GM said earlier this week it will close nine factories and idle three others indefinitely as part of its restructuring. The closings, which will take place through the end of 2010, will cost up to 20,000 workers their jobs
Elsewhere, retailers cut 17,500 jobs in May. Financial activities cut 30,000 jobs. The federal government slashed 7,000 positions. Construction companies cut 59,000 jobs.
That was down from 108,000 in April, and a positive sign, said Terry O'Sullivan, president of the Laborers' International Union of North America. LIUNA noted that the unemployment rate for construction workers is 19.2 percent, totaling more than 1.76 million workers.
"While the loss of 59,000 construction jobs last month is not good news, we are seeing the impact of the economic recovery plan as construction workers go back to work building America and job loss slows," O'Sullivan said.
O'Sullivan said Congress needs to pass more legislation to get construction workers back on the job.
"Even after the economic recovery investments to build America take full effect -- expected to create about 700,000 construction jobs -- there will still be more than 1 million construction workers looking for work. To fully revive the construction industry and our economy we need a much greater investment to build America, including through the upcoming surface transportation reauthorization bill and the water bill currently pending in the Senate," he said.