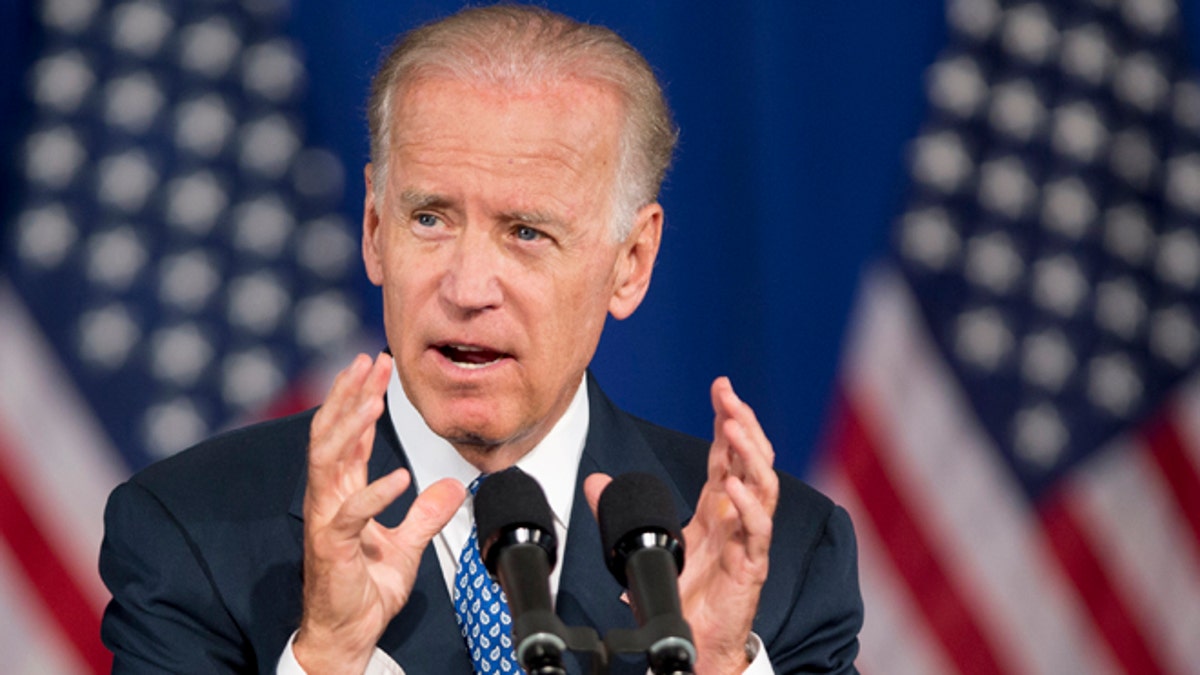 Former Vice President Joe Biden said he doesn't think Democratic leadership should try to impeach President Trump if they win back the House of Representatives in the midterm elections.
Biden, an oft-critical voice of Trump and his administration, told "CBS This Morning" in an interview released Wednesday that "there's no basis" to introduce articles of impeachment for Trump.
"I hope they don't," Biden said of the possible move by Democrats. "I think we should wait until [Special Counsel Robert Mueller's report] comes out."
Biden, often mentioned as a possible 2020 Democratic presidential candidate, said Democrats should instead "focus on all the terrible things that are happening now in terms of interest of the middle-class people and working-class people."
When pressed whether the special counsel's report on possible collusion between the Trump campaign and Russia should come out before the Nov. 6 elections, Biden said the office should wait until the probe is completed.
TRUMP AND THE RUSSIA INVESTIGATION: WHAT TO KNOW
"I think it (should) be issued when they finish the investigation," he said. "I've been around a long time; you wait until the investigation's finished. You don't put an arbitrary end to it. You wait until it's finished, and let's see what it has to say."
It was reported by Bloomberg on Wednesday that Mueller's office is set to issue core findings of the Russia investigation shortly after the midterms. Two sources close to the president's legal team told Fox News they believe the probe is "winding down."