Biden cancels trip to Tampa, site of GOP convention, cites storm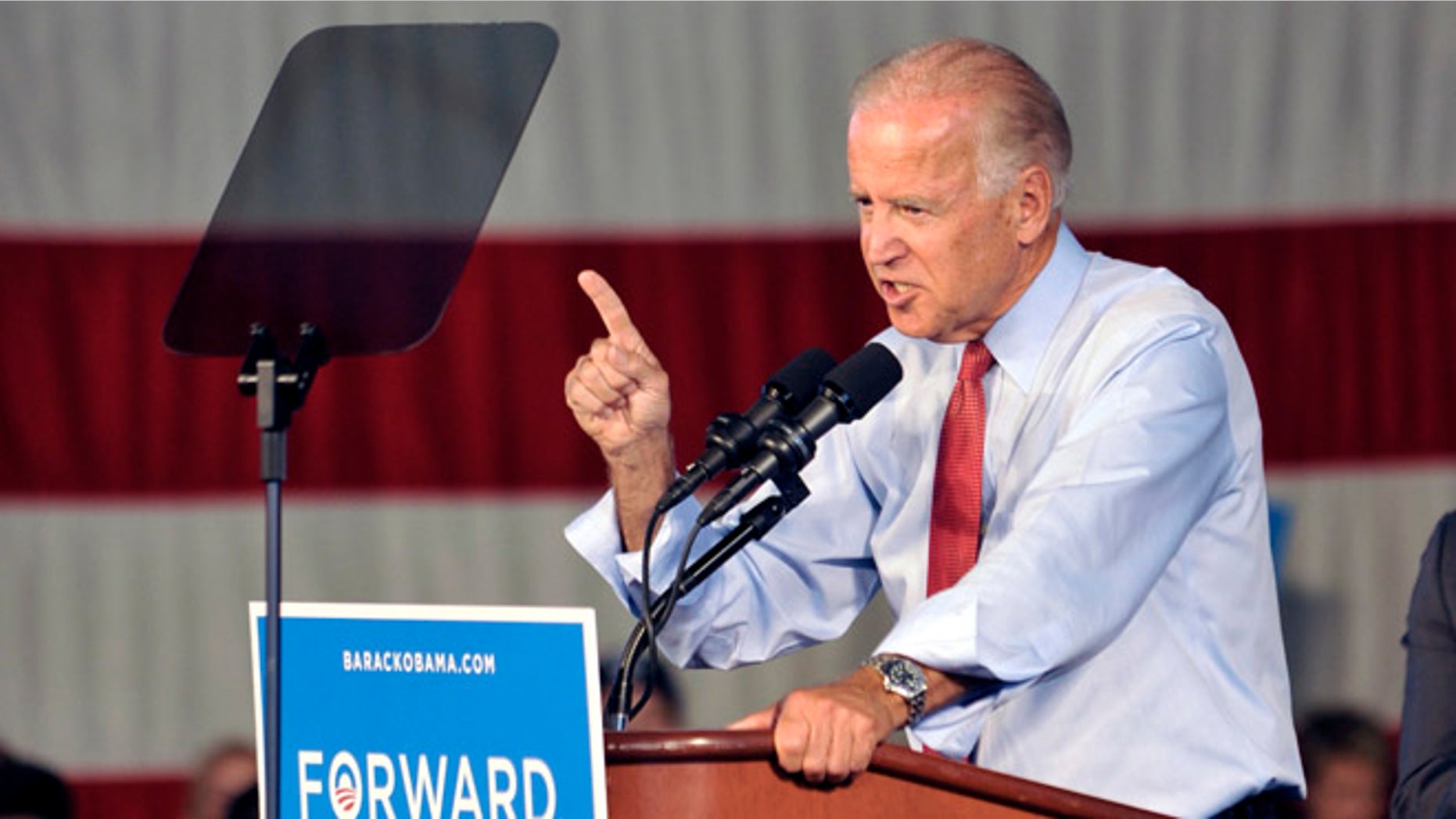 Vice President Biden has cancelled his trip Monday to Tampa, site of next week's Republican National Convention, and to other Florida cities, citing safety issues related to Tropical Storm Isaac.
The Obama for American campaign made the final announcement late Saturday, after saying earlier that Biden was heading into "the belly of the beast."
"This change in schedule is being taken to ensure that all law enforcement and emergency management resources across the state can continue their focus on ensuring the safety of those who might be impacted by the storm," the campaign said.
Tropical Storm Isaac hit Haiti on Saturday morning, reportedly killing several people, then headed toward Cuba and Florida. The storm is expected to strengthen into a hurricane before reaching the Gulf of Mexico. A hurricane warning has already been issued for the Florida Keys.
Republicans announced Saturday that they will start the convention Monday but postpone events until Tuesday.
Biden's trip appeared to be part of a larger effort to attempt to take some of the spotlight from Republicans during their convention week. He was scheduled to stop Tuesday in Orlando and St. Augustine.
First lady Michelle Obama is still scheduled to appear Wednesday on "The Late Show with David Letterman" and the president is campaigning in three battleground states – Iowa, Colorado and Virginia.