Bernie Sanders says he'll 'probably run' in 2020 if he's the 'best candidate to beat' Trump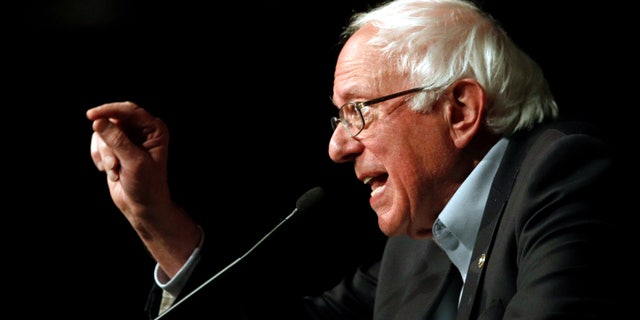 Sen. Bernie Sanders might run for president again.
The Vermont independent said he would pursue another presidential bid if he thought he would be the best person to defeat President Trump in 2020.
"If there's somebody else who appears who can, for whatever reason, do a better job than me, I'll work my a-- off to elect him or her," the progressive Sanders, 77, told New York Magazine. "If it turns out that I am the best candidate to beat Donald Trump, then I will probably run."
Sanders famously ran for president in 2016, losing the Democratic nomination to Hillary Clinton.
His aides reportedly are keeping an eye on Sen. Elizabeth Warren, D-Mass., also widely seen as a potential contender in the next presidential election.
Sanders recently traveled to South Carolina, one of the early-voting states. He spoke at a "Medicare for All" rally, organized by the South Carolina arm of Our Revolution, an offshoot of his 2016 White House bid, in October. Ahead of the midterm elections, he barnstormed across the country to stump for progressive candidates even as he, too, was up for re-election.
BERNIE SANDERS' INCOME TOPS $1M FOR SECOND YEAR IN ROW, REPORTS SAY
Sanders' book, "Where Do We Go from Here," will be released on Tuesday.
Pollster Ben Tulchin, who worked with Sanders' campaign in 2016, told The Atlantic the senator is "uniquely positioned to do better against Trump in the general because he appeals to white working-class and rural voters – much better than a conventional Democrat does."
"He also is very popular and has done well in the Midwest, such as Michigan and Wisconsin, which are critical to winning," Tulchin said.
The Associated Press contributed to this report.