Bernie Sanders' son slams Democratic Party, Hillary Clinton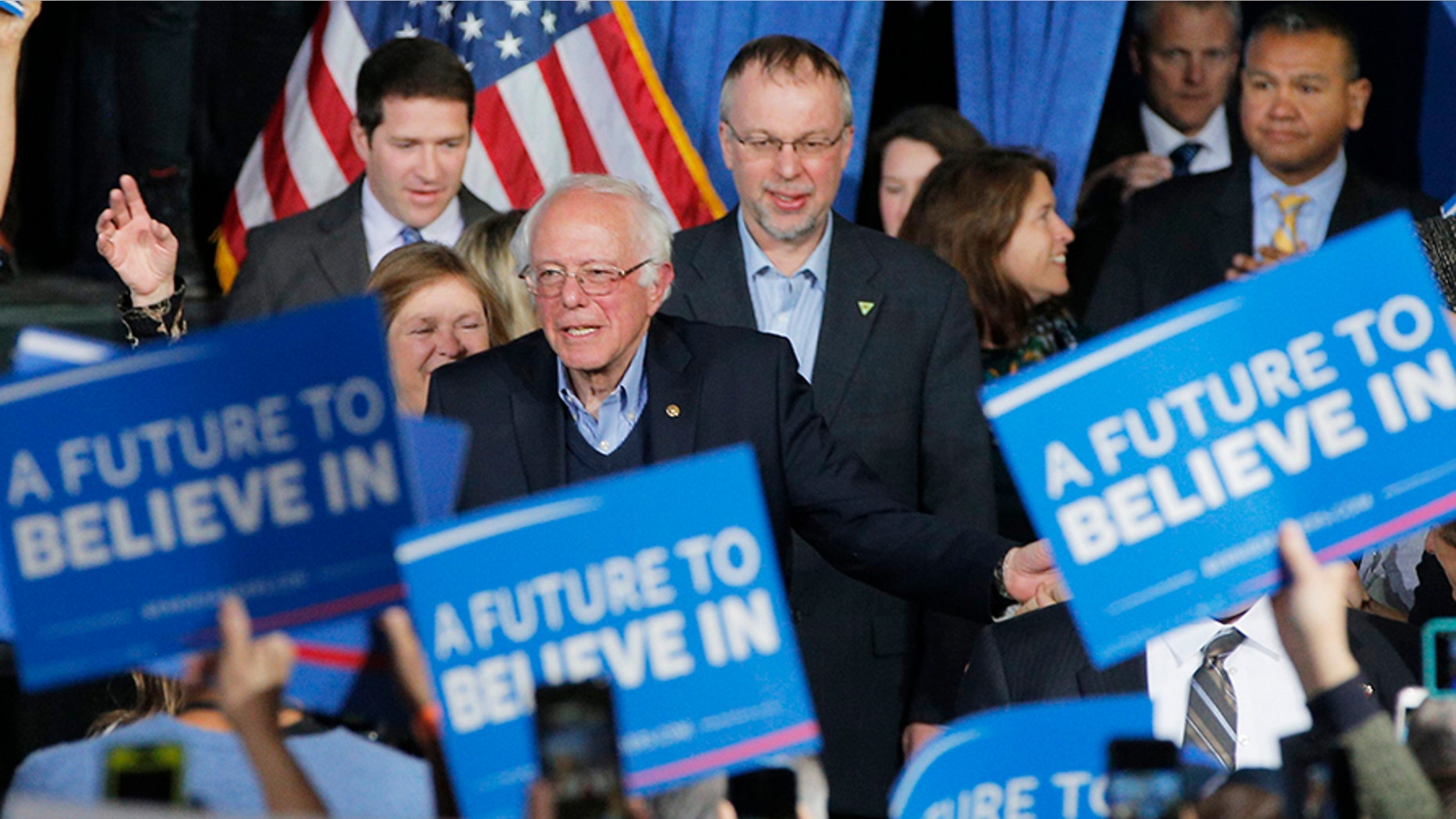 The son of Sen. Bernie Sanders (I., Vt.), who is currently pursing his own quest for political office, has showcased some of the trademark criticism for the Democratic Party associated with his father's failed 2016 presidential bid.
Levi Sanders didn't hold back in dissecting the reasons why the Democratic Party came up short in 2016 while discussing his own candidacy with the Independent.
The younger Sanders, the Democratic socialist senator's only biological son and a candidate for Congress in New Hampshire, blasted the Democratic Party for failing to make inroads with working-class voters, claiming the party has done a "poor job" of boosting morale.
"The Democratic Party has done a very poor job of bolstering people's confidence and self-esteem, and that has significant consequences when it comes to reaching out to low-income and working-class people," Sanders said.
The candidate also offered a strong rebuke of the party's 2016 presidential nominee, former Secretary of State Hillary Clinton. Sanders said Clinton's "deplorable" comments– where she claimed that half of Trump's supporters were part of a "basket of deplorables" that are sexist, homophobic, and xenophobic–were not constructive in appealing to working-class voters.
"When Hillary Clinton used the word 'deplorable,' that had a significant effect on so many people," Sanders said. "They basically said 'We understand that Donald Trump is not a nice guy, but he is one of us. Yes, I know I'm a billionaire, but I'm like your weird uncle. I'm not politically correct and I'm not judging you and that's the key.'"