Bernie Sanders asks NSA if agency is spying on Congress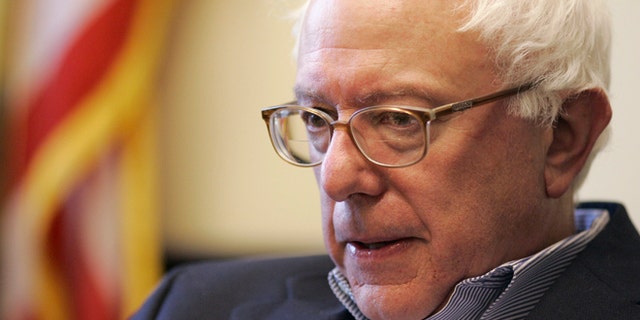 A U.S. senator on Friday pressed the National Security Agency on whether its controversial spying practices extend to monitoring members of Congress.
"Has the NSA spied, or is the NSA currently spying, on members of Congress or other American elected officials?" Sen. Bernie Sanders, I-Vt., asked in a letter to NSA Director Gen. Keith Alexander released from the senator's office.
Sanders, a self-described "democratic socialist," defines spying as monitoring the phone calls, emails and internet traffic of elected officials.
Sanders, who has introduced legislation to curtail the agency's spying capabilities, said the United States must be "vigilant and aggressive" in protecting the nation from terrorism, but he also cited U.S. District Court Judge Richard Leon's recent ruling that certain practices by the NSA are "almost Orwellian."
Sen. Ted Cruz, R-Texas, responded to Sanders' letter, saying it's a question "millions of Americans would like answered."
Messages left by FoxNews.com Friday with Cruz's office were not immediately returned.
The NSA has been under increased scrutiny since former agency contractor Edward Snowden began leaking thousands of documents that exposed its widespread electronic surveillance of Americans, as well as foreign leaders of Germany, Mexico and Brazil.