Battle Over Sotomayor Heats Up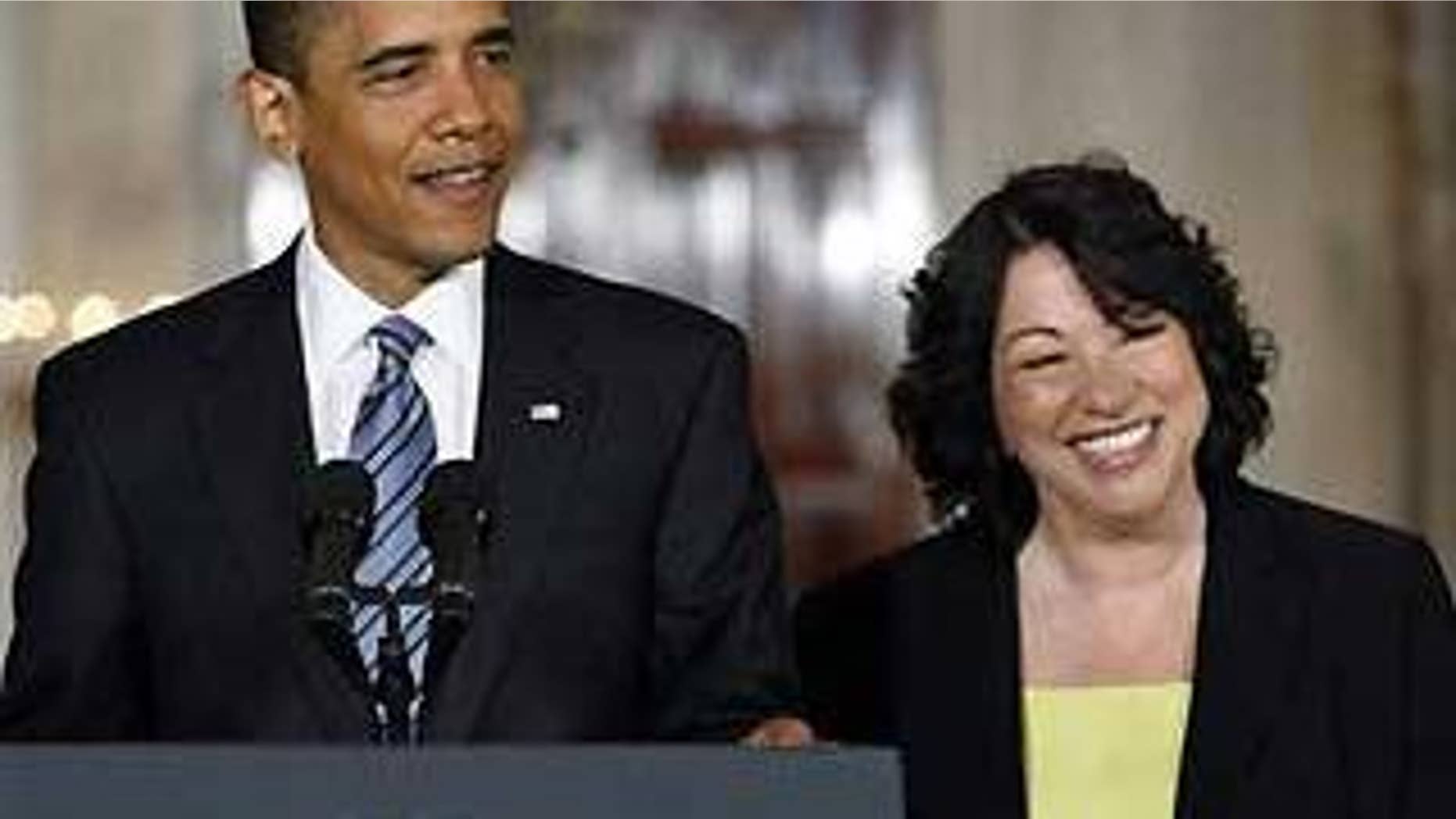 Both parties braced for a summertime confirmation battle over Supreme Court nominee Sonia Sotomayor, with the White House gathering a team to push her through, and conservative critics sharpening attacks on her past speeches and writings.
In the first wave of TV ads about the nomination, one paid for by a liberal group called Judge Sotomayor, nominated for a Supreme Court seat by President Barack Obama on Tuesday, a "tough prosecutor" and faithful to the Constitution, while a conservative spot on the Internet questioned whether she would deliver equal justice.
Conservatives are focusing on a speech Ms. Sotomayor delivered at the University of California at Berkeley law school, where she said, "I would hope that a wise Latina woman with the richness of her experiences would more often than not reach a better conclusion than a white male who hasn't lived that life."
"Imagine a judicial nominee said 'my experience as a white man makes me better than a Latina woman.' Wouldn't they have to withdraw?" asked former House Speaker Newt Gingrich on his Web site. "New racism is no better than old racism."
White House aides said the comment was being taken out of context, and predicted it wouldn't put the nomination off course. Indeed, the White House believes the president is operating from a position of strength, and officials emphasized that a pitched confirmation fight isn't inevitable.
"We're all extremely pleased at how the first 24 hours went," said Sen. Charles Schumer (D., N.Y.), who has been assigned to chaperone the Bronx-born judge through her confirmation. Judge Sotomayor spent Wednesday at the White House, phoning key senators and preparing for her meet-and-greet tour of Capitol Hill next week.
Nonetheless, the administration is staffing up. Stephanie Cutter, who ran strategy for Senate Democrats on George W. Bush's Supreme Court nominees, moved this week to the West Wing from the Treasury Department.