Banner year for Biden? Top political gaffes of 2014
Any election year can pretty much guarantee a steady stream of political gaffes, and 2014 was no different. Democrats and Republicans alike had their share of foot-in-mouth moments -- as did, you guessed it, Vice President Biden. Here are a few gems that stood out this year.
1. Biden's swipe at US allies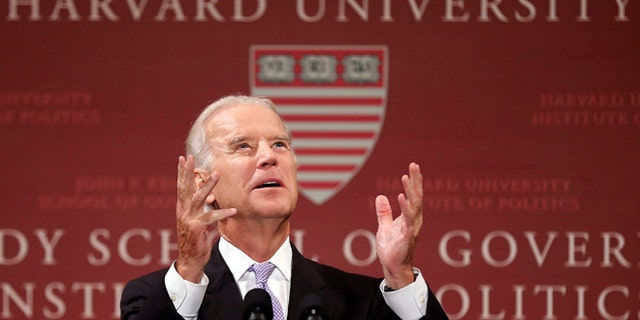 NEWYou can now listen to Fox News articles!
Perhaps the most significant stumble of the year -- considering the diplomatic damage it did -- came not during the campaign but a policy speech by Biden in October.
While speaking at Harvard University's John F. Kennedy School of Government, the veep hit a diplomatic nerve after he sounded off on U.S. allies in the fight against the Islamic State, suggesting they contributed to the instability in Syria.
"The Turks ... the Saudis, the Emiratis, etc. What were they doing?" he said. "They were so determined to take down [Syrian President Bashar] Assad and essentially have a proxy Sunni-Shia war." Biden added: "They poured hundreds of millions of dollars and thousands of tons of weapons into anyone who would fight against Assad — except that the people who were being supplied were al-Nusra and Al Qaeda and the extremist elements of jihadis coming from other parts of the world."
Some analysts suggested there was a hard dose of truth in Biden's remarks. But they caused diplomatic problems at a very sensitive time -- just days earlier, the U.S. and some of those nations had launched a coordinated airstrike campaign against the Islamic State in Syria.
Biden quickly apologized to the U.S. allies.
Incidentally, the remark wasn't the only Bidenism that day. During the same event, Biden also replied to a question from a student who identified himself as the vice president of the student body. "Isn't it a b-tch?" Biden responded. "Excuse me ... the vice president thing."
2. Grimes and the 'sanctity of the ballot box'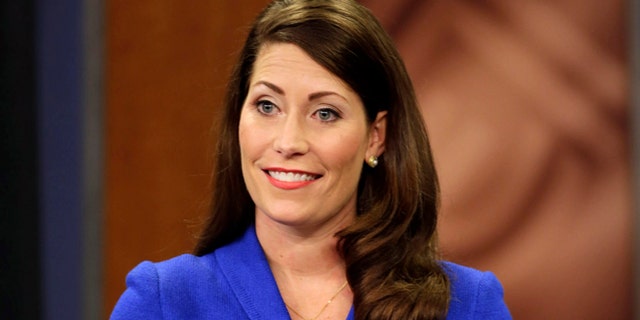 Kentucky Democratic Senate candidate Alison Lundergan Grimes tried for months to distance herself from President Obama -- but really went the extra mile during a cringe-worthy interview with a local newspaper.
During an October sit-down with the Louisville Courier-Journal editorial board, Grimes three times refused to answer whether she voted for Obama in 2008 and 2012. Instead, she replied, "I respect the sanctity of the ballot box." Her attempts to duck the question landed her in the media spotlight, and not in a good way. She continued to get hammered for the dodge until Election Day, when she lost to Republican Mitch McConnell.
3. No place like home?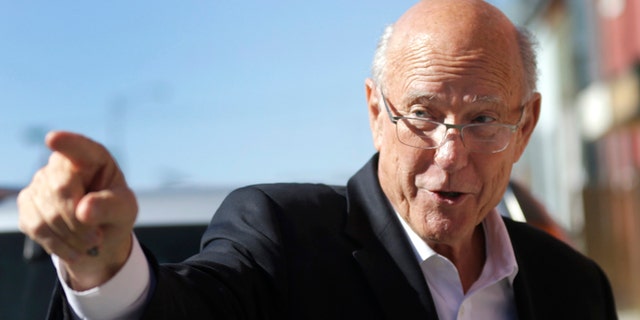 Republican Kansas Sen. Pat Roberts was faced with the biggest challenge of his political career this year. In a race full of unexpected twists and turns, Roberts ended up facing independent candidate Greg Orman after his Democratic challenger dropped out. In the end, he won.
But his campaign for months was shadowed by a telling gaffe from a radio interview over the summer. In the interview, Roberts said he goes back to Kansas "every time I get an opponent -- I mean, every time I get a chance, I'm home."
At the time, the gaffe fed into critics' narrative of Roberts as an absentee senator, one too close to Washington and out of touch with his state.
4. 'A farmer from Iowa who never went to law school'
While speaking at a fundraiser earlier this year, Rep. Bruce Braley, D-Iowa, was caught on tape dissing the state's Republican senator, Chuck Grassley -- and in one fell swoop, Iowa's farmers as a whole.
Braley, a trial lawyer by training, appealed to the attendees, "if you help me win this race, you may have someone with your background, your experience, your voice." Braley, referring to Grassley, said the alternative is: "you might have a farmer from Iowa who never went to law school, never practiced law."
Not exactly the kind of thing you want to say in Iowa.
After the tape was made public, Braley apologized to Grassley and to anyone he may have offended. He lost the election to Iowa state Sen. Joni Ernst.
5. Biden: 'I mean, these Shylocks'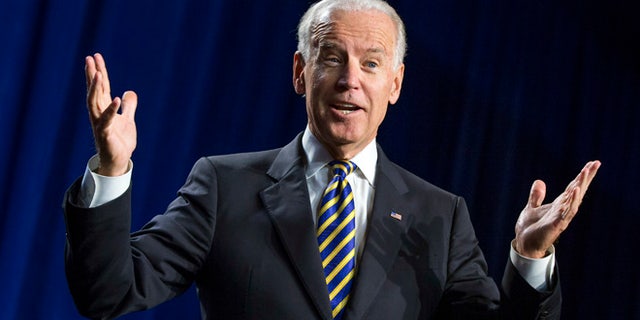 Biden had another doozy while speaking at an event in Washington, D.C., in September.
Recalling how when his son was serving in Iraq, troops spoke about the tough housing market back in the U.S., he said: "People would come up to him and talk about what was happening to them at home in terms of foreclosures, in terms of bad loans ... I mean, these Shylocks who took advantage of these women and men while overseas."
Shylocks is considered an offensive term for Jews by some groups. Biden later apologized for the remarks.