Banned from City Hall, Mayor of Town is Indicted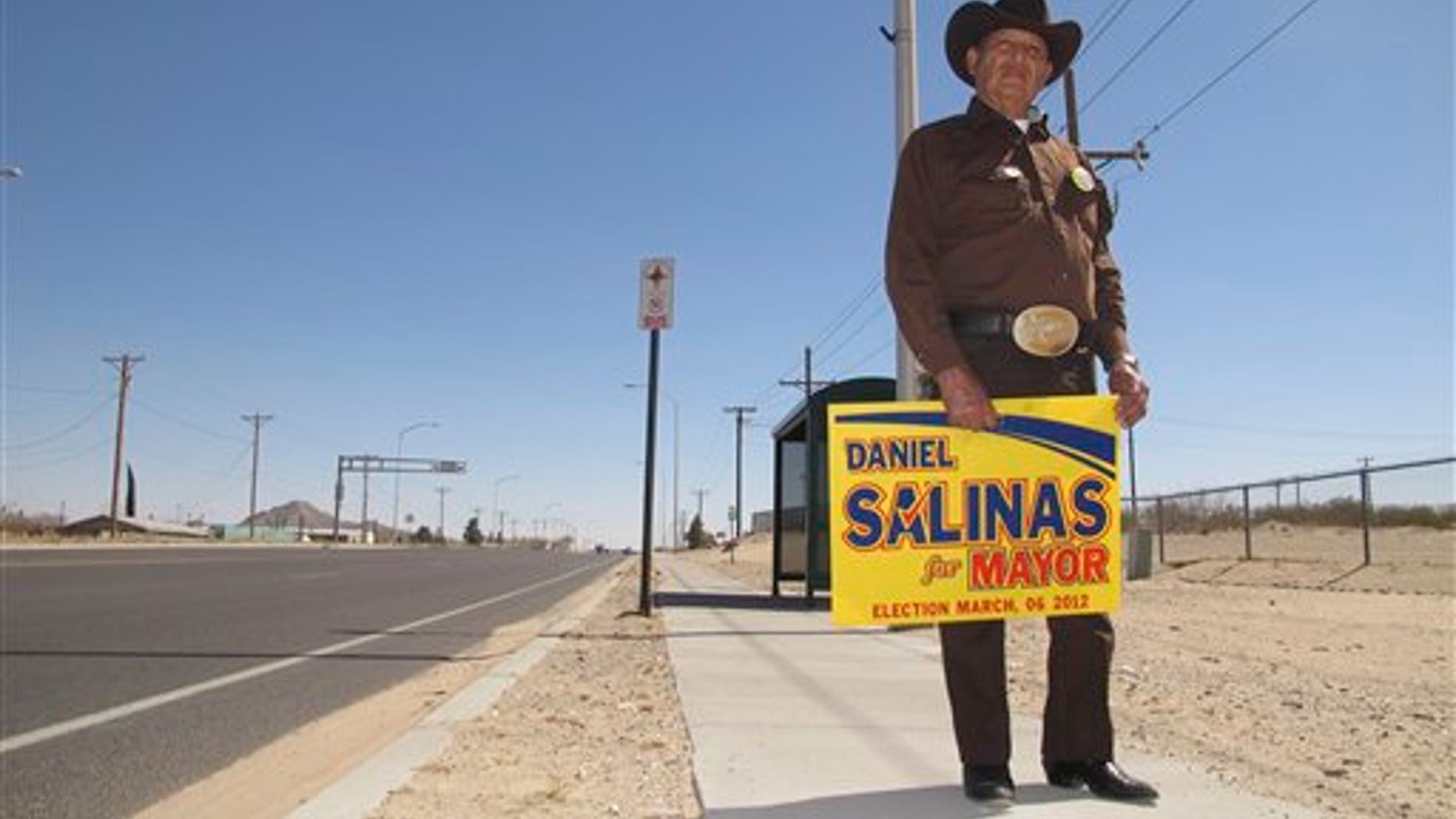 Sunland Park Mayor-elect Daniel Salinas is to be sworn in – over a telephone – Friday, a day after he was indicted on charges related to a blackmail scheme involving a secretly recorded video of a mayoral candidate getting a topless lap dance.
The Dona Ana County district attorney's office says a grand jury indicted Salinas and City Manager Jaime Aguilera on Thursday. Both men are facing charges of extortion and tampering with evidence.
Salinas, who has denied guilt, is free on bond. Aguilera remains in custody.
Salinas, 28, was the top vote-getter last week. The results will be canvassed Friday. His lawyer says he plans to file court motions that would allow his client to perform mayoral duties, despite the charges.
Salinas was barred from city hall after being accused of trying to force an opponent, Gerardo Hernández, from the mayor's race with the secretly recorded video.
The election was to replace former mayor Martin Resendiz, who resigned last year after admitting to signing contracts while drunk.
Meanwhile, another arrest in the troubled New Mexico border city occurred this week.
Former Sunland Park City Councilor Angelica Marquez was arrested Wednesday and charged with false voting and conspiring to commit false voting. The 41-year-old was briefly jailed then released on a $50,000 secured bond.
Authorities said Marquez registered to vote four nonresidents to vote in last week's municipal elections.
It was unclear if Marquez had an attorney.
This story contains material from The Associated Press.
Follow us on twitter.com/foxnewslatino
Like us at facebook.com/foxnewslatino