Bachmann Downplays Perry Surge, Calls Race 'Marathon, Not a Sprint'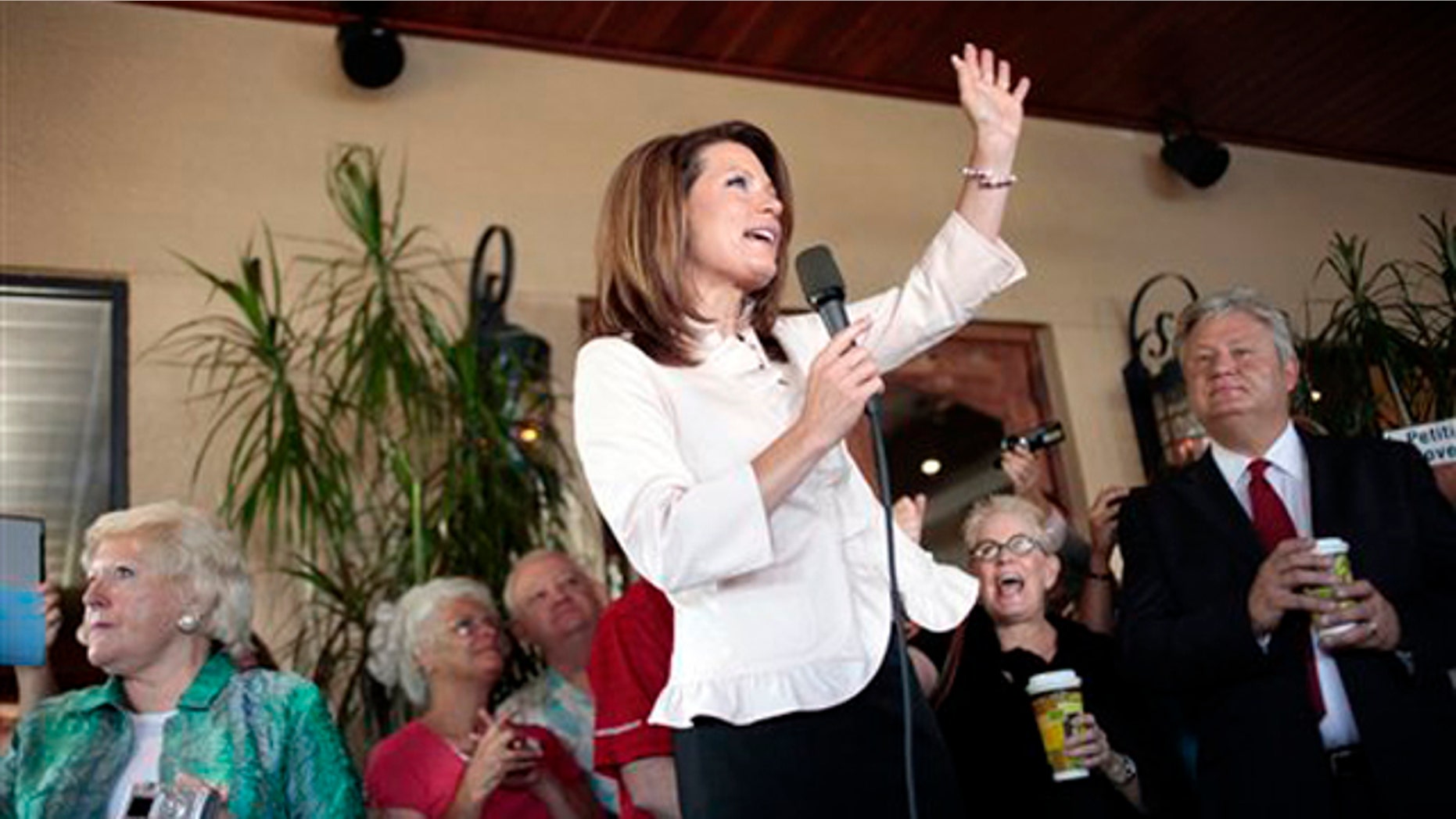 Rep. Michele Bachmann indicated Sunday she's taking a slow-and-steady approach to the Republican primary race, dismissing the suggestion that Rick Perry's entrance has overshadowed the buzz around her candidacy.
"This is a marathon, not a sprint," Bachmann, R-Minn., told Fox News. "And I'm very confident that we're doing all the right things to be the Republican nominee."
After jumping into the race in June, Bachmann surged into second place behind Mitt Romney in several national polls. But she's been knocked back a couple notches by Perry's entrance and speculation surrounding other possible candidates.
The latest Fox News poll, released Thursday, shows Bachmann with just 4 percent -- though she was polling consistently in double digits in June and July. The survey showed Perry leading the field handily with 26 percent of GOP primary voters. But Bachmann was also trailing Romney, Texas Rep. Ron Paul and former Alaska Gov. Sarah Palin, who has not entered the race.
Bachmann will have a chance to re-ignite the fire behind her candidacy at a debate this Wednesday. She noted Sunday that she's been "actively campaigning" all over the country, including in South Carolina, Iowa and New Hampshire, which hold the country's lead-off primaries and caucuses.
Perry, after making a late entrance into the race, threatens to absorb some of Bachmann's social conservative support, while at the same time positioning himself as a jobs candidate.
But Bachmann cited her experience as a businesswoman and tax lawyer in claiming she has the know-how to fix the economy. Bachmann called for bringing down the country's corporate tax and setting a 0 percent rate on profits earned abroad. She said bringing that money back into the U.S. "would make the economy hum," and that the rate for such profits could later be set at 5 percent.
Bachmann also cited her victory in last month's Iowa straw poll, a win she called "stunning."