Axelrod Signals Obama Will Try to Strip Abortion Language From Health Care Bill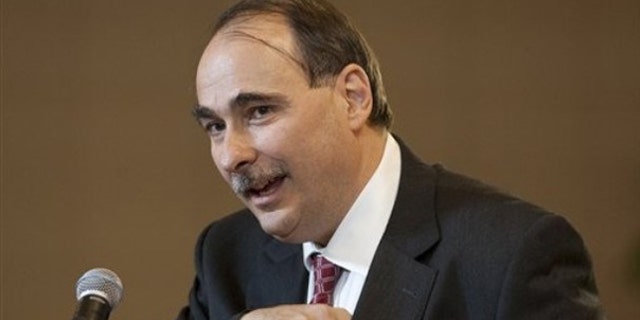 White House Senior Adviser David Axelrod suggested Sunday that President Obama will intervene to make sure a controversial amendment restricting federal funding for abortion coverage is stripped from final health care reform legislation.
In doing so, the president would be heeding the call of abortion rights supporters like Planned Parenthood that have called the White House their "strongest weapon" in keeping such restrictions out of the bill.
The abortion amendment was tacked on to the House health care bill and was a key factor in securing the votes of moderate Democrats before the bill was approved by a narrow margin last weekend. The amendment, authored by Rep. Bart Stupak, D-Mich., went beyond preventing the proposed government-run plan from covering abortion to restrict federal subsidies from going toward private plans that offer abortion coverage.
Axelrod said in an interview Sunday that the amendment changes the "status quo," something the president cannot abide.
"The president has said repeatedly, and he said in his speech to Congress, that he doesn't believe that this bill should change the status quo as it relates to the issue of abortion," Axelrod said. "This shouldn't be a debate about abortion. And he's going to work with Senate and the House to try and ensure that at the end of the day, the status quo is not changed ... I believe that there are discussions ongoing to how to adjust it accordingly."
Axelrod said the president believes that issue, as well as the ongoing dispute over what kind of government-run insurance plan, if any, should be included in the overhaul, "can and will be worked through before it reaches his desk."
Axelrod spoke on CNN's "State of the Union."
The president already said last week that he did not support the amendment.
"I laid out a very simple principle, which is this is a health care bill, not an abortion bill. And we're not looking to change what is the principle that has been in place for a very long time, which is federal dollars are not used to subsidize abortions," Obama told ABC News on Monday. "And I want to make sure that the provision that emerges meets that test -- that we are not in some way sneaking in funding for abortions, but on the other hand that we're not restricting women's insurance choices."
Meanwhile, Senate Minority Leader Mitch McConnell told "Fox News Sunday" that the American people do not want any taxpayer money going toward abortion, as he gloated over how long the Senate could potentially hold up the health care bill.
"I think it would be very difficult to pass a bill that, in effect, either directly or indirectly provided tax money to pay for abortions," McConnell said.
The timetable for Senate action on health care has been thrown into question, though Axelrod said the White House still wants to "get it done" this year. McConnell said "delay" will be a hallmark of the Senate process going forward. He complained that the current bill would raise taxes and cut Medicare, an allegation that was backed up by a Washington Post article Sunday that showed the agency administering Medicare and Medicaid found that a proposed $500 billion in Medicare cuts would in turn cut benefits for seniors.
"There will be a lot of amendments over a lot of weeks," McConnell said. "I mean, the Senate is not the House. You saw in the House three votes and it was over in one day. Look, we spent four weeks on a farm bill in the last Congress, eight weeks on an energy bill earlier this decade. This will be on the floor for quite a long time. I think it ought to be on the floor at least as long as it's been in Harry Reid's office."