Audit: Workers at costly Veterans Affairs job center took average of 2 calls a day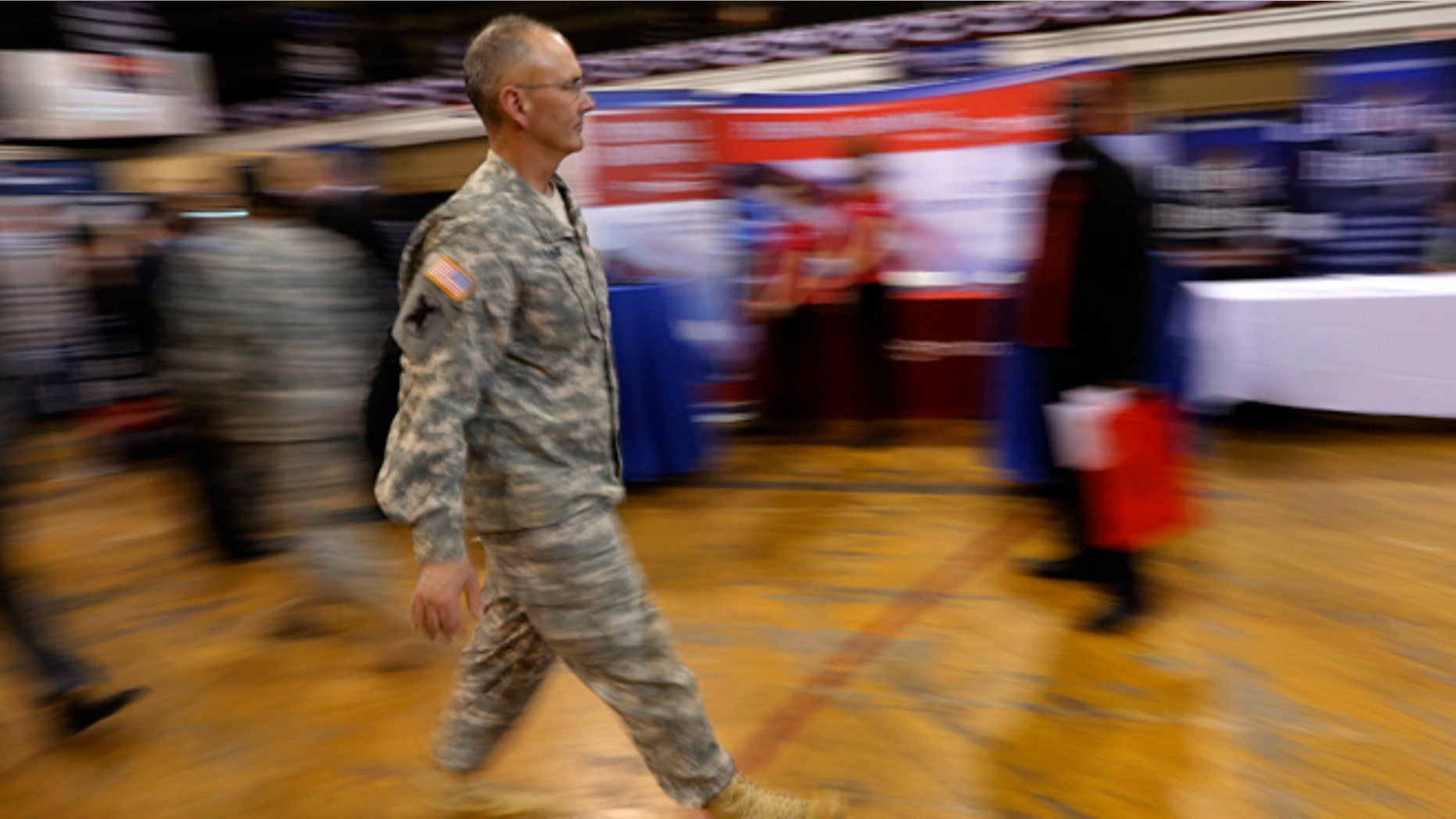 The Veterans Affairs Department is spending millions on employment call centers where workers have handled as few as one or two calls a day ever since the facilities opened in October 2011, according to a recent inspector general report.
The two centers are operated and staffed by a private contractor and were opened to increase the number of veterans working for the department.
However, the June 25 report concluded the department acquired "excess services" toward its goal and in fact turned the centers into 24/7 operations despite the low volume.
The centers handled an average of 180 calls a day -- equal to about 2.4 per operator – through December 2012.
The highest daily-call average was in July 2012 when operators handled an average of 4.5 calls a day, according to the 21-page report.
The average number dropped to 2.3 calls daily by September. But the department officials still decided the next month to expand hours of operation to 24 hours a day, 7 days a week based on contractor projections.
The average number of calls per operator dropped to 1.4 by December 2012. And one call for every 12 projected was made over the next 13 months -- an overestimate of more than 1,000 percent, according to FierceGoverment.com.
The centers are overseen by the department's Veteran Employment Services Office, established in July 2011 to recruit and retain more veteran employees. They were established by the department expanding an agreement with the Office of Personnel Management.
The report concluded the over-expansion was the result of the VESO failing to routinely request call data from the contractor.
The department spent $2.2 million in 2012 on the centers and is projected to spend at least $13.1 million through fiscal 2015, which brings the total to an estimated $15.3 million.
The report is among the latest to find high costs and inefficiency within the department. In March, roughly 70 percent of veterans' claims took longer than 125 days to process while the department's budget has increased by about 40 percent over the past four years.
The IG report also found the employment services office awarded a one-year, $4.4 million contract for human resources support services that in fact "duplicated VESO's own internal capacities."
The agency's acting Assistant Secretary for Human Resources and Administration Rafael Torres said in the report the agency will take corrective action and that it will likely spend less than the projected $4.4 million on human resource efforts.
The report said the excessive acquisitions occurred because the department's Office of Human Resources and Administration "did not conduct a thorough analysis to justify the need for the services."