Attorney denies reported call girl claim that John Edwards was client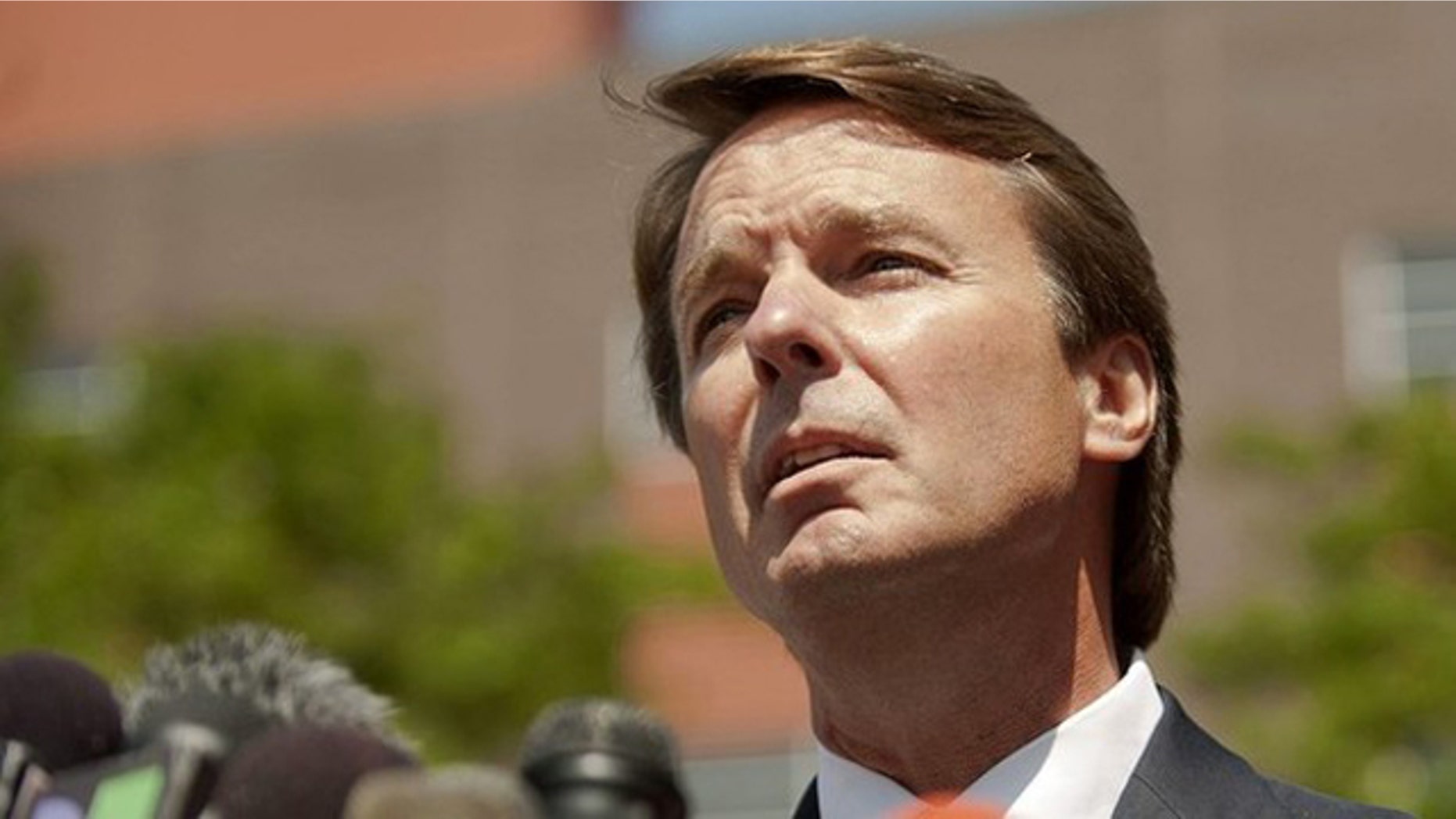 An attorney for John Edwards said Thursday that the former presidential candidate "categorically denies" a reported claim by a call girl tied to the alleged "Millionaire Madam" that he was one of her clients.
The website DNAinfo.com reported Thursday that the call girl told investigators she was paid to have sex with Edwards in 2007 when the then-presidential candidate was in town for a fundraiser. They reportedly met up at an Upper East Side hotel.
But Edwards attorney Allison Van Laningham said in a statement to FoxNews.com that he "categorically denies that he was involved with any prostitute or service."
"These allegations are false, defamatory, and he puts those who would publish or repeat them on notice that they (are) acting with actual malice by reporting or repeating them. He has demanded a complete retraction from the only source being quoted," she said.
Edwards already is facing trial for allegedly using campaign donations to mask his affair with Rielle Hunter, whom he saw during the campaign while still married to his late wife Elizabeth.
Edwards would be the first high-powered name to pop up in the investigation into Anna Gristina, who allegedly ran a high-end prostitution ring in Manhattan.
DNAinfo.com reported that the call girl, who was not named, described her encounter with Edwards to city prosecutors in 2008 after they started investigating Gristina.
A spokeswoman with the District Attorney's office could not confirm the account when contacted by FoxNews.com.
"We're not discussing anything related to this case. It's an open investigation," spokeswoman Erin Duggan said, in reference to the broader Gristina investigation.
Edwards' former attorney James Cooney appeared taken aback by the allegation, and said he'd never heard this.
"I know a lot about John, but that's a new one on me," he told FoxNews.com, in between laughing when told of the latest claim.
A former Edwards adviser also had not heard the claim before, though could not definitively discount it.
"That just doesn't ring right. ... I would really be surprised," the source told FoxNews.com. "But he has surprised me many times."
The former adviser said most people close to him "sincerely believed that Rielle Hunter was it."
"If he was serial, he was really, really good," the source said.
Robert Gottlieb, an attorney representing Gristina's alleged accomplice Jaynie Mae Baker, had no comment on the claims when contacted by FoxNews.com.
According to the DNAinfo.com article, the call girl making the Edwards claim provided a detailed account to investigators.
One source told the website that she recognized him. Investigators reportedly did not notify federal officials of the claim.
DNAinfo.com is a New York-based website covering local stories in Manhattan neighborhoods.