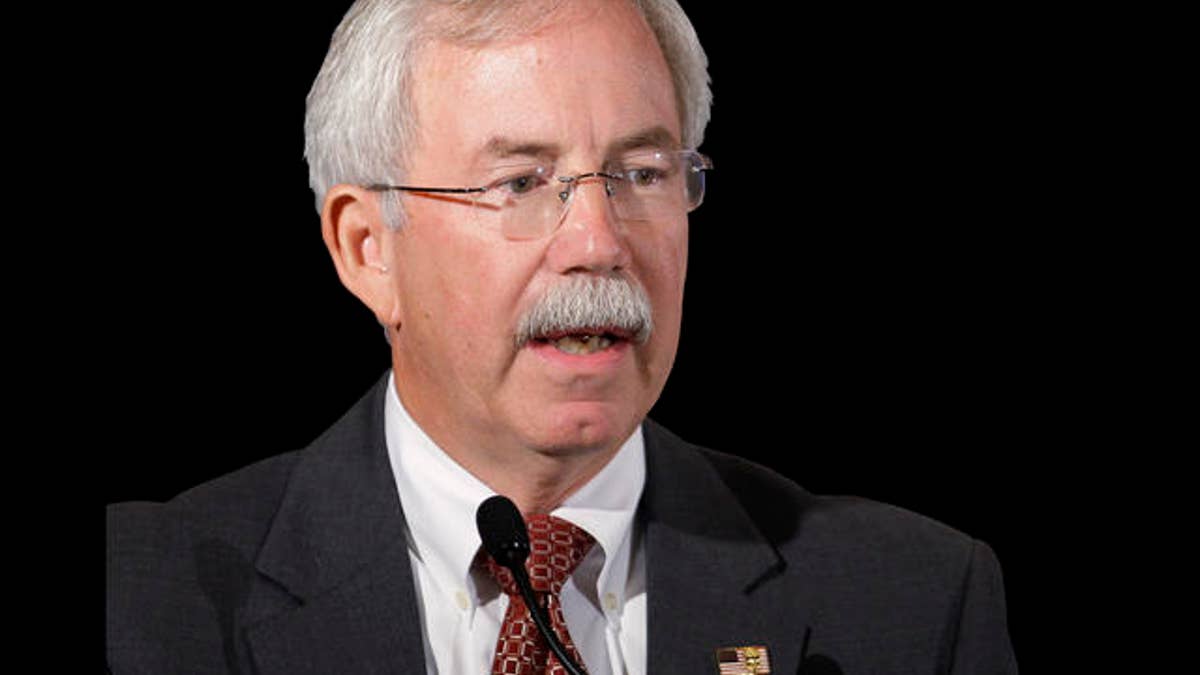 The acting director of the federal Bureau of Alcohol, Tobacco, Firearms and Explosives is standing his ground and resisting pressure to step down amid a gun trafficking scandal, sources close to the situation tell the Los Angeles Times.
Under the leadership of Kenneth Melson, the ATF began "Operation Fast and Furious" in fall 2009 – a program established to trace the sales of illegal firearms to Mexican drug cartels.
But the program instead put guns in cartel hands, two of which were found at a crime scene where Border Patrol Agent Brian Terry was killed in December 2010.
One source, who asked to remain anonymous, claimed Melson has said in high-level discussions he didn't want to be the "fall guy" on the scandal.
"He is saying he won't go," the source told the Los Angeles Times.
Another source who also requested anonymity reaffirmed claims that Melson is resisting pressure to step down.
An ATF spokesman said the agency would not comment on speculation regarding Melson's status as acting director.
Melson has been invited to appear on Capitol Hill, but has not yet been granted permission from the Justice Department to do so.
Click here for more on this story from the Los Angeles Times.