At Cinco de Mayo Reception, Obama Pushes for Dream Act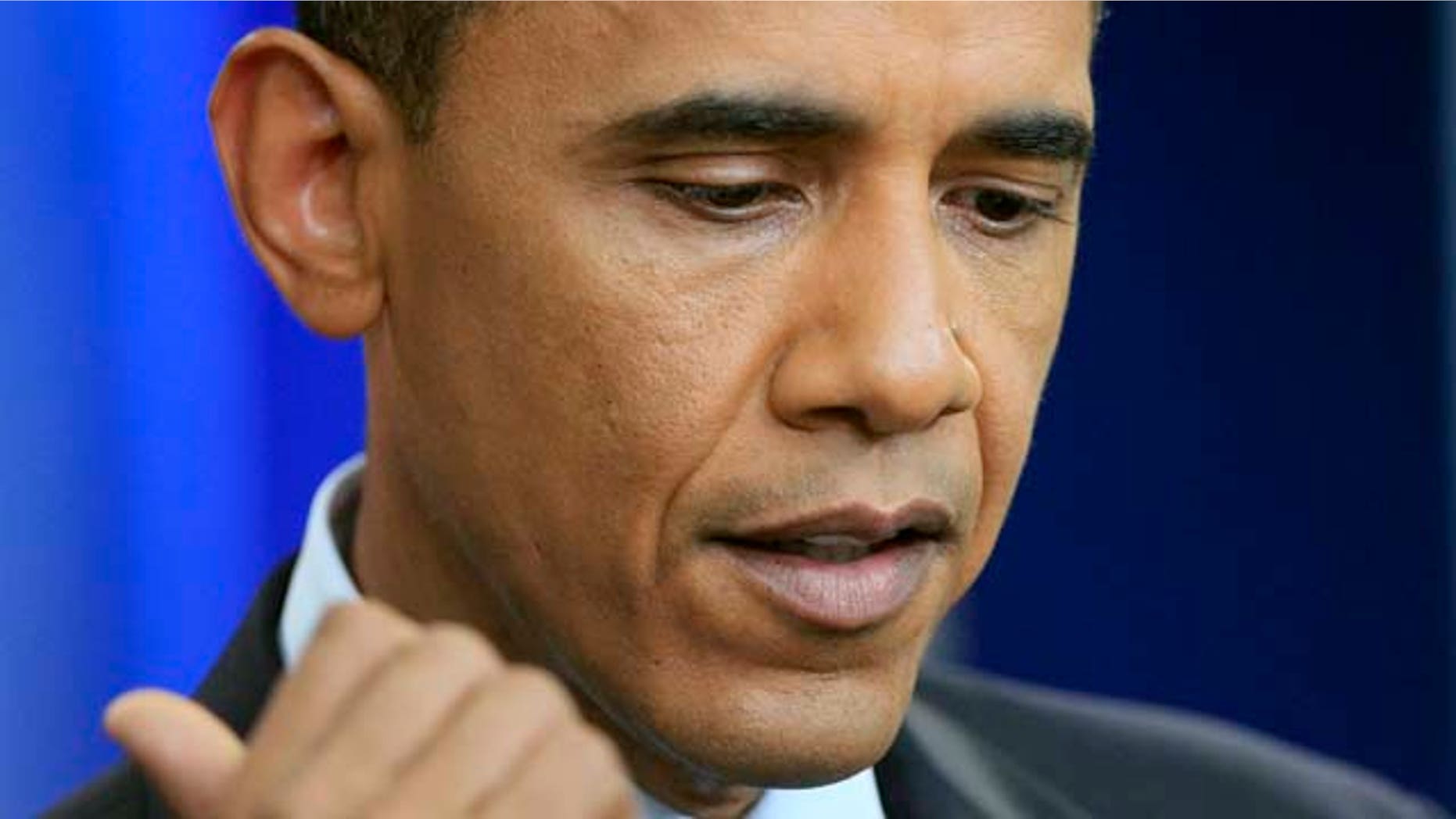 Speaking at the White House's Cinco de Mayo reception, President Barack Obama called on Congress to pass the Dream Act --a measure that would give undocumented students brought to the country illegally as minors a chance to obtain permanent U.S. residency if they attend college or serve in the military, and eventually apply for citizenship if they desire.
Calling the measure a "common-sense" reform, Obama blamed the failure of the Dream Act on a few Republicans in Congress. He says he will keep pushing for it, along with other fixes to what he called the nation's "broken" immigration system.
The Democrat-driven version of the DREAM Act passed the House in 2010 but was defeated in the Senate by a 55-to-41 vote. In the Senate, three Republicans supported the measure, five Democrats voted no.
Recent discussions over the Dream Act have centered on what has been referred to as a GOP alternative to the Dream Act, advocated by Sen. Marco Rubio of Florida. One marked difference between the Rubio proposal and the Dream Act is that the former would provide a path toward legalization of status, but not citizenship.
Rubio's idea has not found an echo among the GOP House leadership or with the party's presumptive nominee, Mitt Romney. 
One Democrat who has indicated openness to Rubio's proposal is fellow Florida Senator Bill Nelson --a co-sponsor of the Dream Act. Nelson told students at the University of South Florida on Thursday that he is open to dicussion of Rubio's ideas, but that he also see problems with the still evolving legislation.
Senator Rubio has not formally introduced a bill.
Cinco de Mayo celebrations at the White House have become annual features under recent presidents. This takes on added significance in an election year as Obama courts the Latino vote for his re-election.
Though a majority of Hispanic voters favor Obama, many have been frustrated by his lack of progress on immigration reform.
This is particularly the case regarding deportation policies. The Obama administration removed nearly 400,000 immigrants in the 2011 fiscal year. Earlier this year, the Administration announced that it would review deportation cases in order to focus on the removal of deportees convicted of committing criminal offenses. So far 16,000 deportations -- 7.5% of pending cases -- have been suspended.
The article contains material from The Associated Press. 
Follow us on twitter.com/foxnewslatino
Like us at facebook.com/foxnewslatino