Army chief: Just 2 brigades combat-ready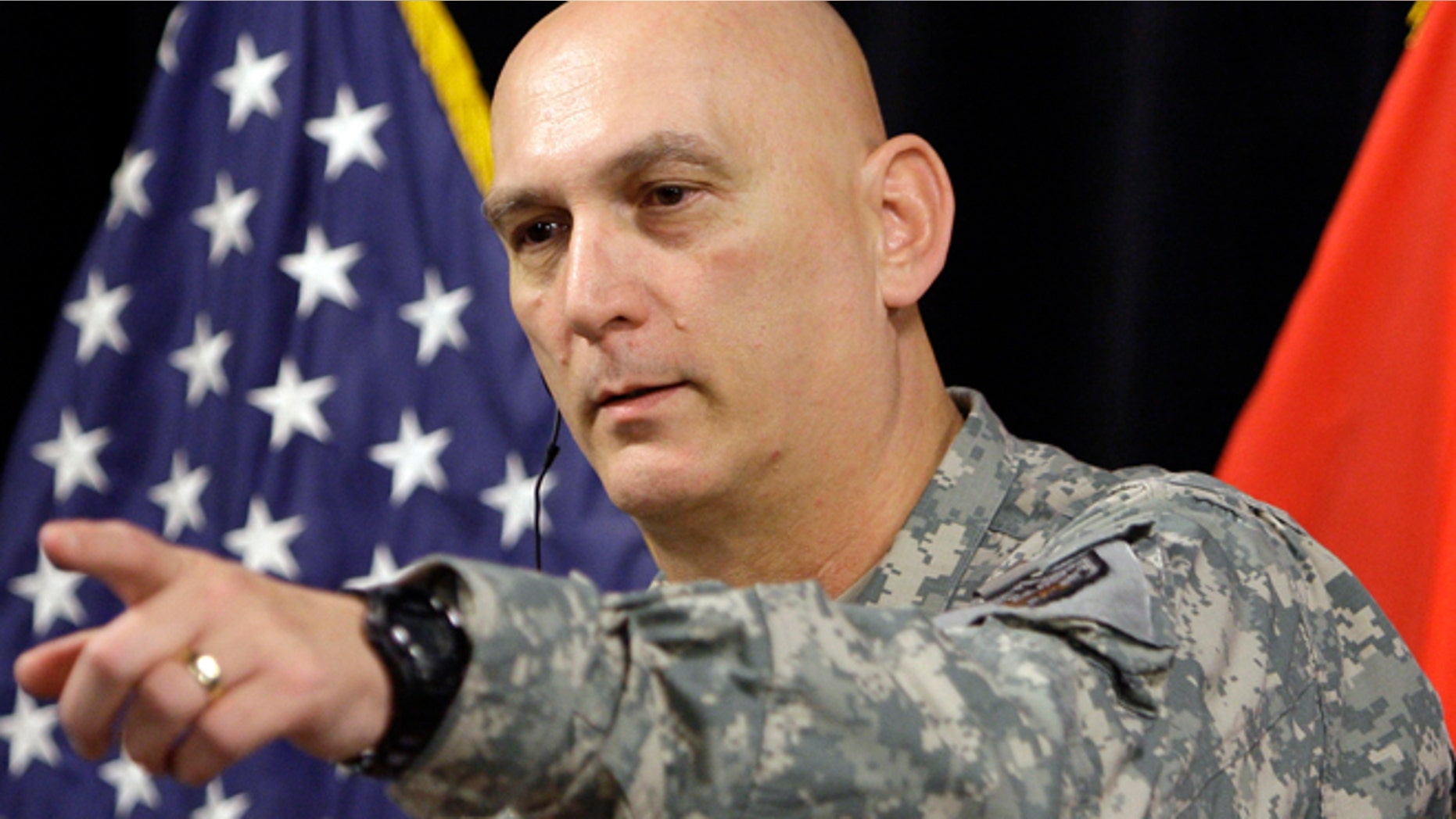 Army Chief of Staff Gen. Ray Odierno revealed this week that just two Army brigades are combat-ready, with budget cuts hampering the military's ability to train its own troops.
The startling comments were made Monday at the Association of the U.S. Army conference. Odierno and Army Secretary John McHugh both addressed the fallout from the budget cuts, as well as the recent partial government shutdown, and appealed to lawmakers to restore some stability to military funding.
"Functioning like this is just dysfunctional," Odierno said.
He said that after the sequester kicked in, "we had to stop training basically" in the last six months of the year. He said the recently passed stopgap funding bill has further reduced the Army's ability to train, and warned that the recurring budget battles in Washington could have serious consequences for America's fighting force.
"So the worst-case scenario is you ask me deploy thousands of soldiers somewhere, and we have not properly trained them to go, because we simply don't have the dollars and money," he said.
Odierno said the goal is to beef up the number of combat-ready brigades to seven by June, but voiced doubt as to whether that could happen.
"Right now, we have in the Army two brigades that are trained. That's it. Two," he said.
That doesn't count brigades in Afghanistan, but Odierno noted those aren't really combat-ready either, since they're deployed for "training and advising only."
The so-called sequester kicked in earlier this year, as a result of lawmakers failing to reach a broader budget agreement. Across-the-board cuts slashed away at virtually every agency's budget -- but while lawmakers on both sides of the aisle have criticized the policy, many fiscal conservatives want to retain the overall spending reductions since they have helped trim the deficit.
The question for them is whether Congress can give agencies more flexibility; and many lawmakers from both parties still want to provide some relief to the military. Cuts to entitlements could also be considered as part of a deal to relieve sequester cuts elsewhere.
Congress and the White House ended the partial government shutdown last week with a short-term funding bill. Under the terms, lawmakers must reach a broader agreement by mid-December. A bipartisan committee will soon get to work, and is likely to weigh requests to curb or modify the sequester.
McHugh echoed Odierno's warnings, describing the current budget picture as "particularly perplexing and largely without precedent."
He questioned claims that the Army is merely scaling back to spending levels from a decade ago, arguing that the costs of caring for wounded soldiers and funding family programs is greater than it was back then.
"So certainly I, for one, would argue that those kinds of comparisons are a fool's errand," he said.
McHugh said training and equipment are "absolutely essential."