Arizona sheriff leaves Romney post, vows to continue campaign amid allegations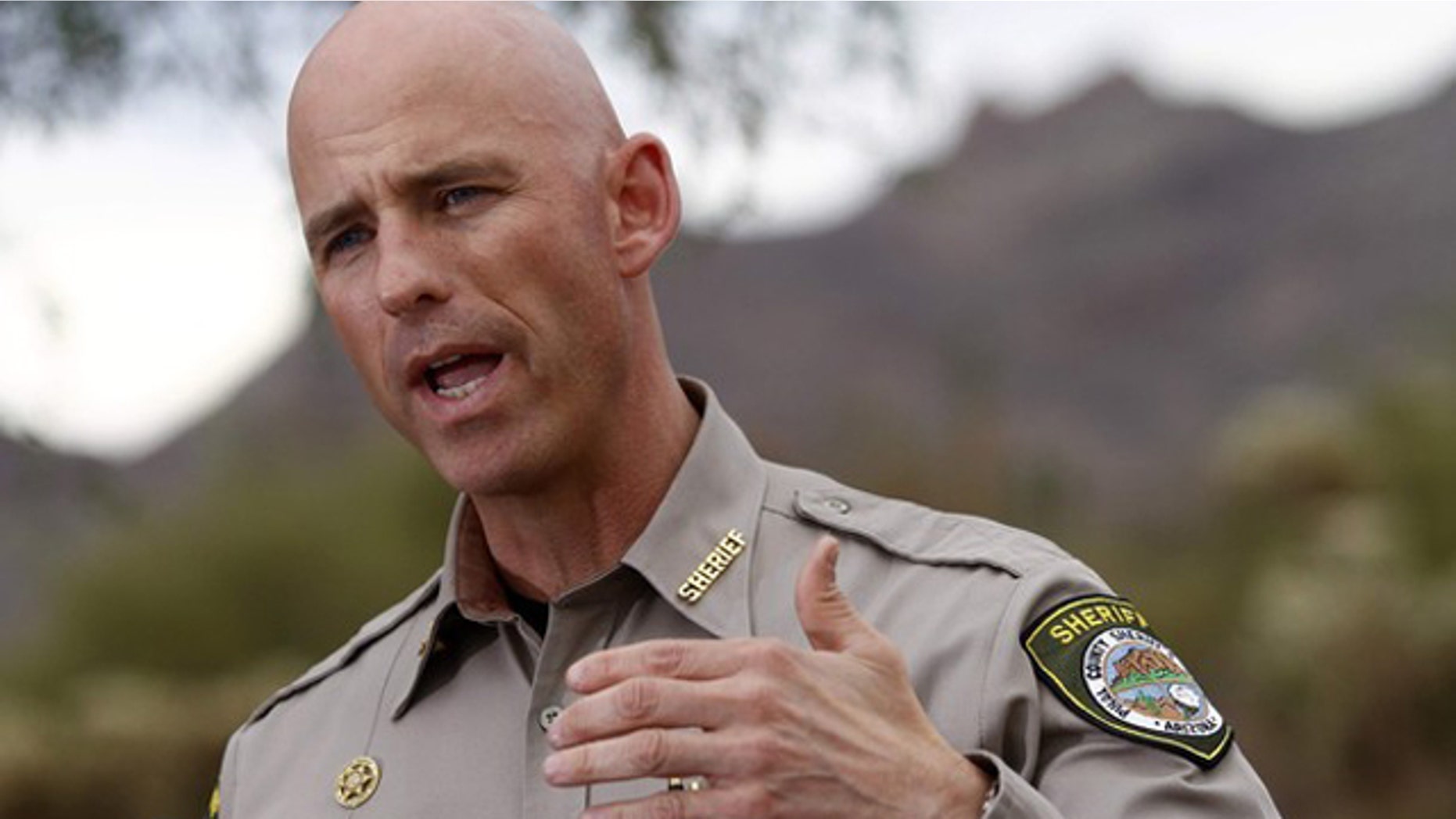 Paul Babeu, a prominent Arizona sheriff and congressional candidate, left his post in Mitt Romney's Republican presidential campaign Saturday as he battled allegations that he tried to intimidate a male ex-lover.
Babeu confirmed in a press conference Saturday that he is gay, after the story of the relationship was published Thursday in an alternative weekly newspaper. The Pinal County Sheriff, though, adamantly denied claims Saturday that he tried to threaten the man, a Mexican immigrant and a former campaign volunteer, with deportation if their past relationship was made public.
Babeu, who rose to prominence for his strong positions against illegal immigration, vowed to continue his campaign in Arizona's 4th Congressional District seat.
"This whole rumor, this whole of idea of who I am in my private life has been shopped around," Babeu told reporters during an hour-long press conference Saturday in front of his sheriff's office. "This was a way, the hook, of how this could be brought out, and to malign and attack a sheriff who does stand for conservative principals, who does enforce the law."
At the same time, Babeu stepped aside as the Arizona co-chairman for Romney, a decision the campaign claimed would give him breathing room as he deals with the new claims.
"Sheriff Babeu has stepped down from his volunteer position with the campaign so he can focus on the allegations against him. We support his decision," Romney spokesman Ryan Williams said in a brief statement.
The Phoenix New Times first reported that a former boyfriend claimed Babeu's lawyer wanted him to sign an agreement that he would stay silent about their relationship.
The former boyfriend, identified only as Jose, reportedly claimed that when he refused, the attorney said any extra attention on Jose from revealing the relationship could result in him being deported.
The Babeu campaign, though, released a statement Friday saying they only tried to have "this individual" comply with a cease and desist order -- after he allegedly hacked into their website and Twitter account. "But at no time were any threats made," the statement said.
The campaign provided a copy of the Sept. 6, 2011, cease and desist order. The campaign also denied "the sensationalist headline" in the New Times, which claimed the sheriff's attorney threatened the man with deportation.
Babeu told The Arizona Republic that Jose used to be a campaign volunteer.
Click here to read more at MyFoxPhoenix.com.
The Associated Press contributed to this report.