'Are you from Mexico?' Trump singles out woman at rally marred by protests, violence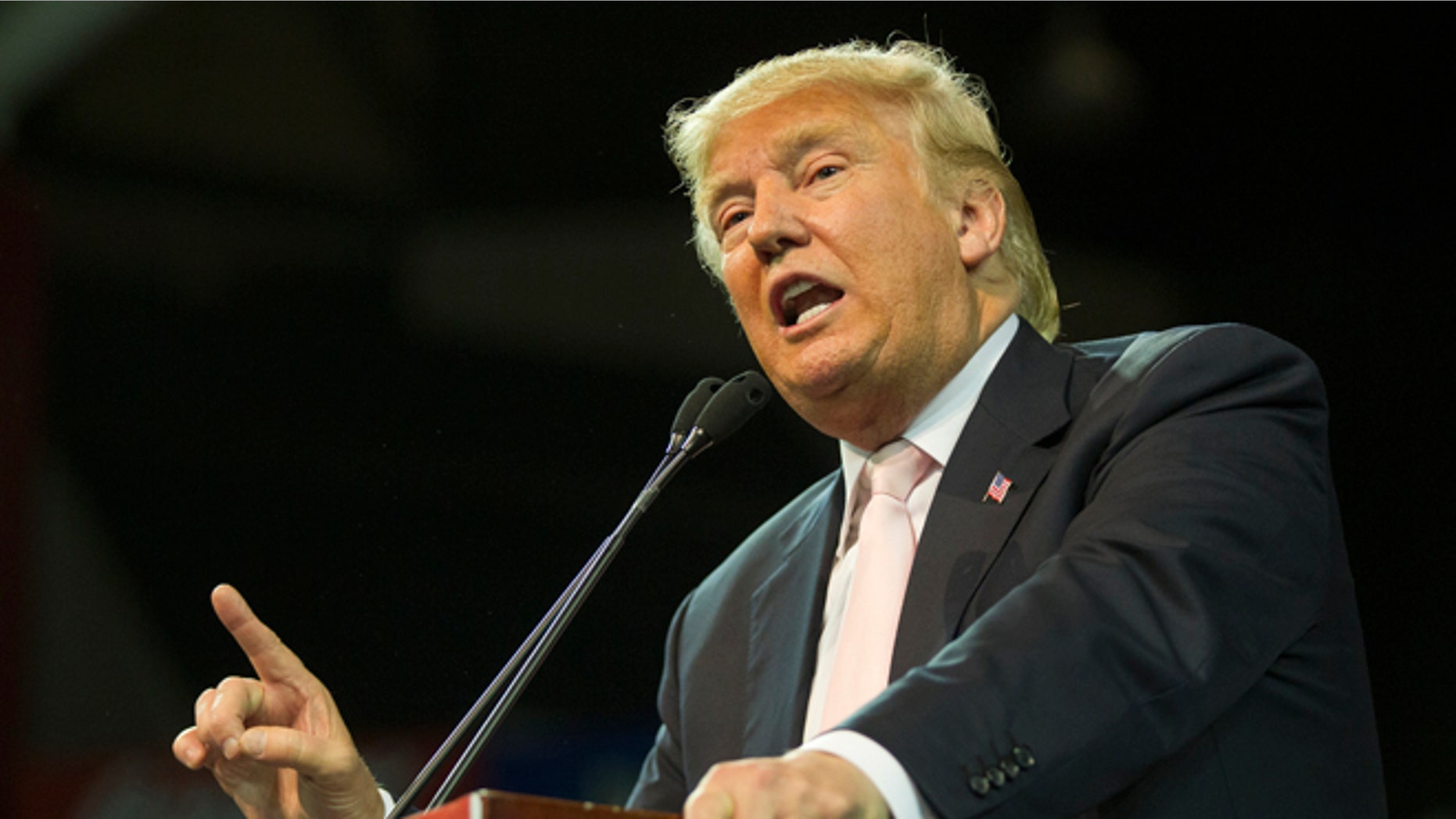 Donald Trump's Secret Service detail has certainly had its work cut out for them in the lead-up to the Super Tuesday elections as the Republican front-runner's recent rallies have been plagued by interruptions and protests.
During an event at Radford University in Virginia on Monday, Trump was interrupted five times – once by a group of African-American protesters and once by a young female woman.
"Are you from Mexico?" Trump asked the woman, who was quickly booed by the real estate mogul's supporters and escorted out of the rally.
"Right smack in the middle of my punchline," Trump told the crowd after the interruption.
At the same rally, a Secret Service agent allegedly also roughed up a photographer for Time magazine who was part of a press rush to film the protesters at Radford. Photographer Chris Morris, who was not arrested, said that the Secret Service agent put his hands on him first.
At an event later in the day in Georgia, a group of about 30 African-American students were led out of the auditorium before Trump came to the stage.
"We didn't plan to do anything," Tahjila Davis, a 19-year-old mass media major, who was among the Valdosta State University students who was removed, told USA Today. "They said, 'This is Trump's property; it's a private event.' But I paid my tuition to be here."
Hope Hicks, a spokeswoman for the Trump campaign, denied that the students were removed from the rally "at the request of the candidate" or the campaign.
"There is no truth to this whatsoever," Hicks said, adding that "the campaign had no knowledge of this incident."
It is unclear who ordered the students to be removed, but a spokesperson for the Secret Service said it was not involved in the incident, adding that crowd control is "not our function."
"This happens sometimes, said spokesman Robert Hobak, "that people will confuse us with other law enforcement."
Throughout the campaign Trump has faced hecklers at his events, but tensions have increased since the candidate refused over the weekend to denounce the support of a prominent white supremacist.
Trump is showing weariness with repeated questions about when — and whether — he has disavowed any connection with David Duke, a onetime Ku Klux Klan leader.
Interviewed by phone on ABC's "Good Morning America" as voters went to the polls early Tuesday, Trump said once again that he had on several occasions disavowed Duke. He told the network at one point that "there's nobody who's done so much for equality as I have."
Despite the Duke controversy, Trump still holds a commanding lead in the national polls.
"So you know CNN just released a poll an hour ago. And it even surprised me," Trump said, "I'll tell you. Just came out. Trump, 49 percent. Just came out. Oh, it's too bad. Gee, that's too bad. I'm looking at little Marco Rubio, 16 percent. Lying Ted Cruz, 15 percent. Carson, 10 and Kasich, 6 percent."