Anti-War Activists Disappointed With Obama's Iraq Withdrawal Plan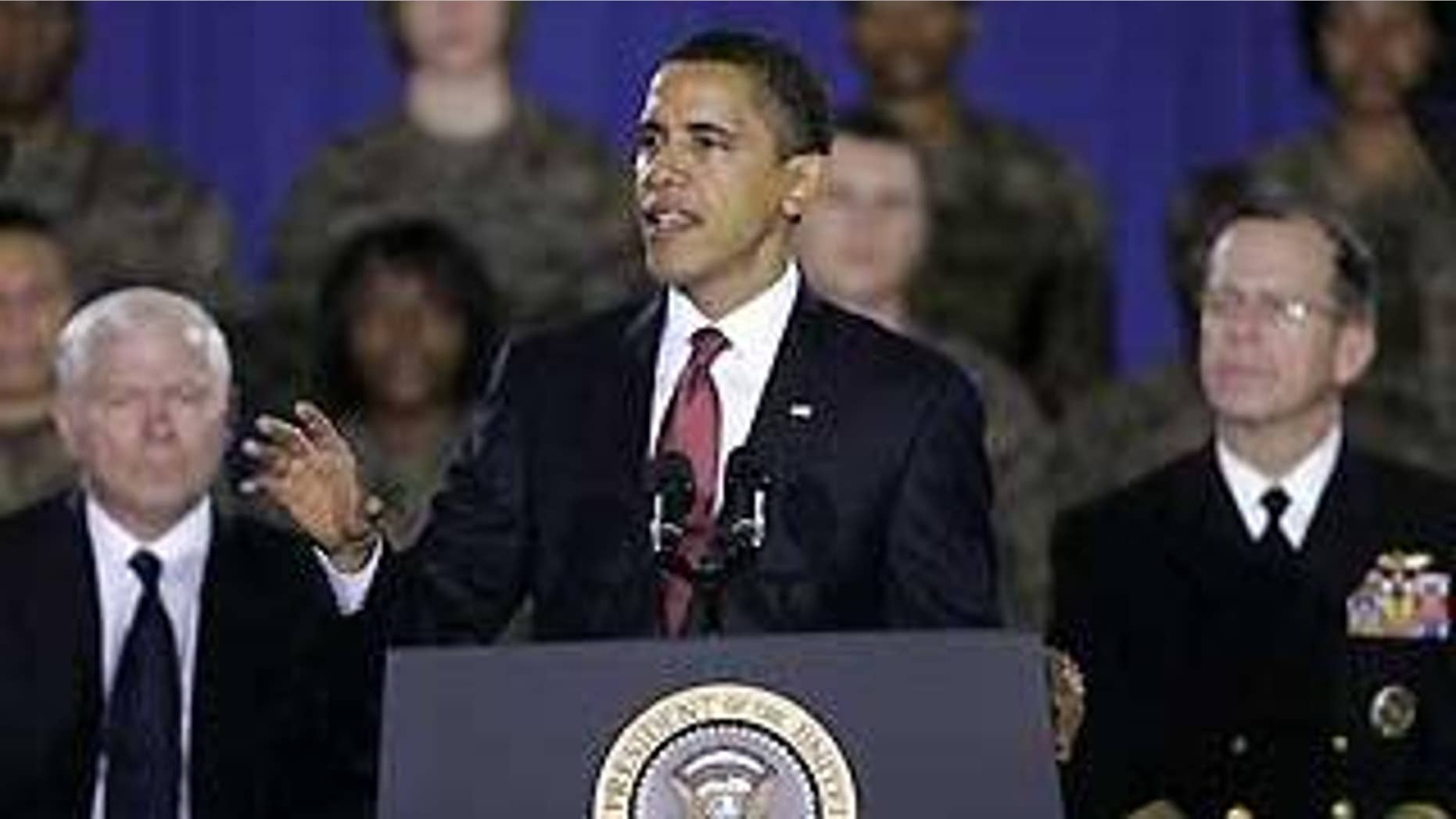 What Candidate Obama promised and President Obama delivered has many of his most ardent supporters on the left -- from members of Congress down to grassroots anti-war activists -- wondering whether he can be counted on to advance the liberal agenda.
The president, speaking to Marines in Camp Lejeune, N.C, on Friday, announced that the U.S. will end the Iraq war over the next 18 months, ordering the immediate drawdown of the 142,000 troops in Iraq. The war will officially end on Aug. 31, 2010.
But Obama's withdrawal plan will take three months longer than he promised on the campaign trail, and it will leave a residual force of between 35,000 and 50,000 troops in Iraq, which many Democrats view as too high.
"When they talk about 50,000, that's a little higher number than I had anticipated," Senate Majority Leader Harry Reid said before a briefing at the White House on Thursday. Other top Democrats who expressed concern about the troop levels were House Speaker Nancy Pelosi, Sen. Charles Schumer, Sen. Patty Murray and Sen. Russell Feingold.
Anti-war activists gave Obama's withdrawal plan a mixed review.
"The good news is that he has a plan and that obviously his election in no small measure was the result of the massive anti-war sentiment in the country and he understands that," said Leslie Cagan, co-founder and national coordinate of United for Justice and Peace.
"The bad news from our perspective is it's going to take that long," she said. "We think the timeline could be a lot shorter. We're also troubled by the plan to leave literally tens of thousands of troops in Iraq."
Cagan said Obama should leave no troops in Iraq.
"We don't think this is a strong enough plan, which leads us to conclude that our work as an anti-war movement is far from over," she said.
Paul Kawika Martin, political director for Peace Action, called Obama's plan "one small step forward from the Bush administration."
He said the plan fails to address the fate of  the six permanent bases and contractors in Iraq, or how the U.S. will aid in the country's reconstruction. But he happily noted that at least there is a clear plan, which he said wasn't the case a few years ago.
Tom Andrews, national director of Win Without War and a former congressman from Maine, praised Obama for keeping his promise to end the war but expressed concern about the residual force.
"Many of these troops will remain in harm's way," he said in a statement. "While the president noted that Iraq is not yet secure, he made it clear that responsibility for its security must rest with Iraqis and that the U.S. will end the war in Iraq 'through a transition to full Iraqi responsibility.'"
Kelly Dougherty, executive director of Iraq Veterans Against the War, said she was pleased that Obama had produced an exit plan, but she expressed concern that the troops might stay beyond the official deadline.
"It's just two more years, but after we've been there for six years, it's far too much," she said.
Some Democratic leaders said they fully supported Obama's plan.
Sen. John Kerry, D-Mass., chairman of the Foreign Relations Committee, called it "responsible" and "thoughtful."
"This is the responsible drawdown of the great majority of American forces from Iraq with a realistic timetable, and President Obama is correct to leave in place a sufficient residual force to complete the training of Iraqi security forces, protect our personnel, and conduct counter-terrorism missions," Kerry said.