Anti-Abortion Group Hires Planned Parenthood Whistleblower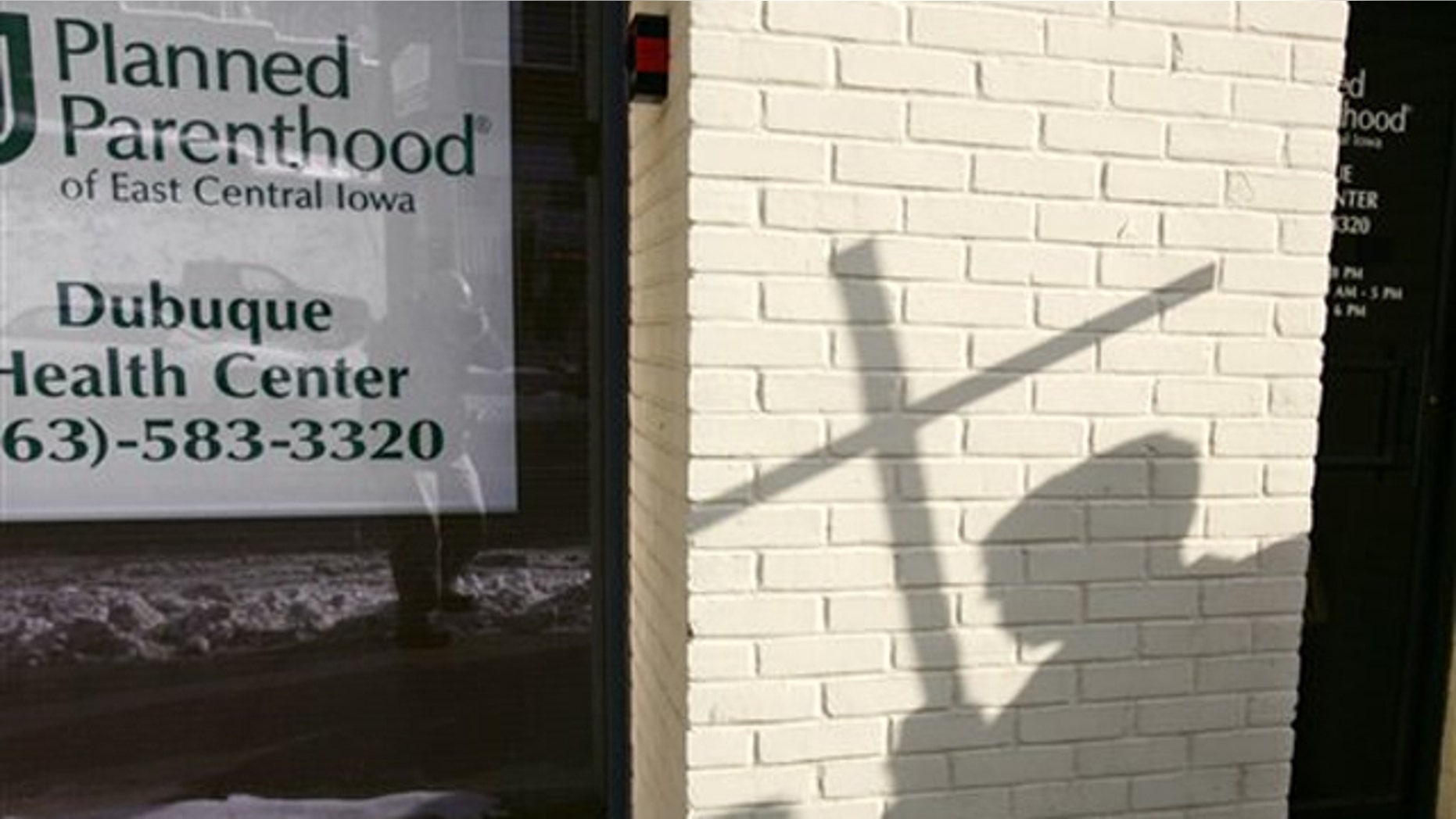 An anti-abortion group on a high-profile campaign against Planned Parenthood has just enlisted a prominent whistleblower who used to work for the abortion provider, claiming she brings insider knowledge of the group's "abuses."
Live Action announced Wednesday that Abby Johnson, a former Planned Parenthood clinic director in Texas, had joined the team as its chief research strategist. Johnson made national headlines in 2009 when she quit her job after having a "change of heart" upon watching an abortion being performed on ultrasound.
In her new capacity, Johnson immediately got on board with Live Action's sting operation targeting Planned Parenthood. Live Action has, since the beginning of the month, released more than a half-dozen videos in which undercover actors posing as a pimp and prostitute solicited advice from Planned Parenthood employees on how to obtain services for underage sex workers.
Johnson said in a statement that the incidents in the Live Action videos are "not a rare occurrence."
"I can tell you from experience that Planned Parenthood often turns a blind eye to sexual abuse and trafficking," she said. "But ignorance is no defense, especially when it has turned their clinics into a safe haven for those who sexually exploit women and girls."
Johnson said she was "eager" to help Live Action "expose" the group.
Live Action President Lila Rose told FoxNews.com that Johnson would help her organization with investigative projects, including the most recent one.
"We're very excited to have her great insight and her expertise and her insider knowledge," Rose said. "Her testimony corroborates the findings that we are documenting."
Planned Parenthood has decried Live Action for its tactics. The organization claims the Live Action footage is doctored and employees who encountered the actors reported it -- further, the group claimed it had already notified local and federal law enforcement before Live Action started releasing the videos.
The group, which fired a New Jersey employee who was shown appearing to give advice to the actors in the first video, claims it has a zero-tolerance policy for any behavior that violates its ethics standards.
Asked about Johnson's decision to join Live Action, Planned Parenthood did not have a comment.
The latest development comes as Republicans on Capitol Hill try to leverage the controversy to push a proposal to cut off family-planning funding for Planned Parenthood and other abortion providers.
"If folks want to be in the abortion-providing business, they ought not to be the recipients of federal taxpayer dollars, and that's sadly the case today," Rep. Mike Pence, R-Ind., the author of that proposal, told Fox News on Wednesday.
Planned Parenthood President Cecile Richards earlier in the week called the proposed legislation "the most politically driven assault on women's health in American history."
One-hundred members of Congress signed a letter of support for Planned Parenthood last week. The letter, addressed to House Speaker John Boehner, said they are concerned the proposal would "undercut women's access to health care."
After leaving her job in 2009, Johnson told FoxNews.com at the time that she decided to quit after she saw a fetus "crumple" as it was vacuumed out of a patient's uterus. She also claimed she became disillusioned after her bosses pressured her to increase profits by performing more abortions.
At the time, Planned Parenthood said its focus was on "prevention" and that 90 percent of the services the group offers are preventive in nature.