Abortion debate intensifies after amendments pass removing abortion protections in 2 states
NEWYou can now listen to Fox News articles!
MONTGOMERY, Ala. – As a piano and violin music play in the background, a sonogram shows a fetus moving in a mother's stomach as text appears, saying: "Be a voice for the voiceless, Vote YES on Amendment 2."
This was one of three digital ads produced by the Alabama Republican Party leading up to the midterm elections in support of a ballot measure proposed by state Rep. Matt Fridy.
Amendment 2 recognizes the "the rights of unborn children" and clarifies that the state's constitution "does not protect the right to an abortion or require funding of abortion."
Alabamians passed the amendment with 59 percent of the vote.
By a slimmer margin, voters in West Virginia approved a similar ballot measure, removing abortion protections from the state's constitution.
Those who oppose abortion say the successful passage of these amendments could open the flood gates for the pro-life movement – and will have ripple effects in communities across the country that are considering dialing back abortion rights.
"Hopefully, [these amendments] can be one of the ripples that starts the wave of seeing some pro-life legislation passed throughout the country," Cole Wagner, executive director of Alliance for Pro-Life Alabama, told Fox News on the steps of the state's Capitol.
The addition of Justice Brett Kavanaugh to the bench gives the Supreme Court five presumably conservative members – compared to the four more liberal justices. Analysts say this has motivated local governments to push more anti-abortion legislation, which could, if appealed, provide a challenge to Roe v. Wade.
"With Brett Kavanaugh on the Supreme Court, the threat to Roe v. Wade is no longer a hypothetical," read a statement by Alabama for Healthy Families, a group that opposed Alabama's ballot measure.
The Alabama for Healthy Families argued that the state's measure was too restrictive and offered no exceptions for cases of rape, incest and when the woman's life is in danger.
"If Roe is overturned and with Amendment 2 in effect," the statement said, "there will be life or death consequences for Alabamians."
Alabama's amendment does not invoke any immediate change other than tweaking the state's constitutional language. But Fridy said those small changes go a long way in "protecting the rights of the unborn."
"The purpose is to ensure that our constitution can never be used as a tool to provide for a right for an abortion," Fridy continued. "And to have the state of Alabama go on record as one that defends life."
West Virginia, on the other hand, will see tangible changes as a result of its new amendment. The purple state will no longer be one of 17 states that allow public funds to cover almost all abortions for people on Medicaid, according to the Guttmacher Institute.
Some believe the ballot approvals underscore a growing, local movement against abortion rights – and they say those sentiments could help sway the Supreme Court to eventually overturn the 1973 ruling.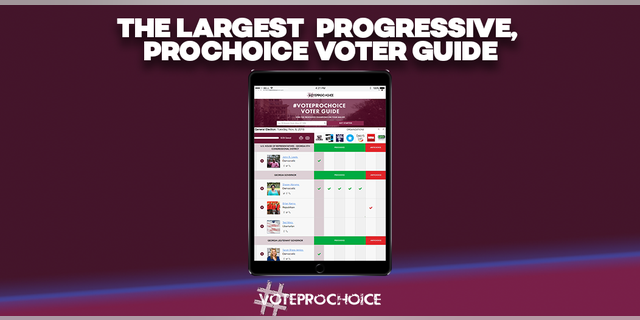 "It's encouraging for the pro-life movement to see life win directly on the ballot – not just pro-life candidates winning in Senate races across the country," said Mallory Quigley, a spokesperson for the Susan B. Anthony List, a non-profit with a mission to end abortion.
Those in favor of abortion rights agree the anti-abortion movement is growing – particularly under President Trump. They called it a dangerous movement that will strip women of their basic rights and move the country backward by decades.
"The threat is very real," said Heidi Sieck, founder of #VoteProChoice, adding that the recent losses have been "substantial and terrifying."
But, she said, while ballot measure approvals and the Kavanagh appointment are emboldening anti-abortion activists, it is also reawakening the abortion rights movement.
"Women's lives are at stake," Sieck said, "and people are stepping up to protect that right."
Sieck believes an overturn of Roe v. Wade is practically inevitable with Kavanaugh's confirmation.
She blamed his appointment for the increasing pressure from anti-abortion legislators. The opposing side, she said, has been passing "unconstitutional abortion bans" for decades, but now the controversial laws, if appealed, will "barrel towards this anti-choice Supreme Court."
Wagner of Pro-Life Alabama said he's glad pro-abortion activists are becoming angry – that means his movement is making an impact.
"If [abortion rights advocates] are getting riled up and if they're getting galvanized in their own efforts," he told Fox News, "that says to me we're making progress on our side of the aisle – and that excites me more than anything."