Andrew Gillum's Florida Governor bid mired in anti-Semitism accusations, links to radical Palestinian group
Andrew Gillum may be ahead in the polls as he bids to become Florida's next governor, but the Tallahassee mayor's association with a radical far-left group associated with Palestinian terrorism has left his campaign mired in allegations of anti-Semitism and could yet prove costly with the state's 600,000 Jewish voters.
Republican opponent Ron DeSantis has repeatedly brought up Gillum's relationship with Dream Defenders, a Florida-based group that claims to build "powerful, deep, local" organization for "freedom and liberation" in the state, pointing to the anti-Israel activism, including the promotion of the Boycott, Divestment and Sanctions (BDS) movement against the Jewish state.
Despite the accusations of anti-Semitism, Gillum has ignored the growing calls to disavow the group even as the largest Jewish weekly publication in the country, the Jewish Press, urged Florida's Jewish residents to vote for DeSantis, potentially swaying the election to the Republican.
Dream Defenders and Gillum have an extensive history. He recently signed the group's "Freedom Pledge" promising not to accept money from private prisons. But by signing the pledge, he also endorsed the group's radical "Freedom Papers" that decry police and prisons as "racist".
Dream Defenders' co-founder Phillip Agnew said in an August interview in August that Gillum is considered to be "part of the movement."
"In 2012 when we started this organization, it is really with a model of what Andrew [Gillum] has led for many, many years in the state. We like to say Andrew Gillum isn't a friend of the movement, he is a part of the movement," Agnew said.
Gillum has been supportive of the group since at least 2013, proudly declaring in a debate that he helped Dream Defenders hold a month-long sit-in demonstration at the Florida Capitol in 2013.
"There are two of us here on this stage from Tallahassee, and I was proud to be the only one. When you all slept in for 30 days on the cold, hard marble floors of the state capitol, I was pleased and proud to sneak food into you every night so you could eat," Gillum said during a Democratic gubernatorial primary forum earlier this year.
"To stand up for you and to stand beside you because you all have been standing in the gap on behalf of marginalized communities, shaking up the political process, having politicians across this state run scared because they are afraid of your power and I hope you keep at it, good luck."
But Dream Defenders has extensive ties to convicted Palestinian terrorists and once cheered the destruction of Israel during one of their events in 2016
Another co-founder of the group is Ahmad Abuznaid, an anti-Israel activist who is the son of Nabil Abuznaid, Palestine Liberation Organization (PLO) ambassador and former Yasser Arafat advisor.
He praised Palestinian airline hijacker Leila Khaled on social media, saying she "taught us how to fight." He also celebrated Rasmea Odeh, a Palestinian terrorist who spent a decade in an Israeli prison for two terror attacks, including the 1969 bombing of an Israeli supermarket that killed two students. He posted a picture with her, calling her "revolutionary, bad a--."
Odeh, who led the Woman's March movement after President Trump's 2016 victory, was deported from the U.S. last year after lying about her terror conviction on her citizenship application.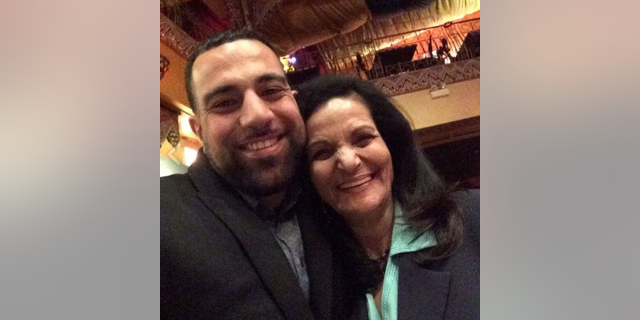 The co-founder of Dream Defenders, who did not respond to a request for a comment, announced in 2016 that he left the group, but Fox News found an ad for "Palestine Fellow" distributed by the group earlier this year that asks the potential applicants to contact Abuznaid.
Dream Defenders also embarked on trips to West Bank in 2015 and 2016. The 2016 trip caused particular uproar after revelations that Florida's then-state Democratic Sen. Dwight Bullard joined the trip that was guided by Mahmoud Jiddeh, prompting calls to step aside.
Jiddeh is a former member of a U.S.-designated terror group – the Popular Front for the Liberation of Palestine – and spent 17 years in prison for planting bombs in Israel that wounded nine civilians. He was released as part of a prisoner swap.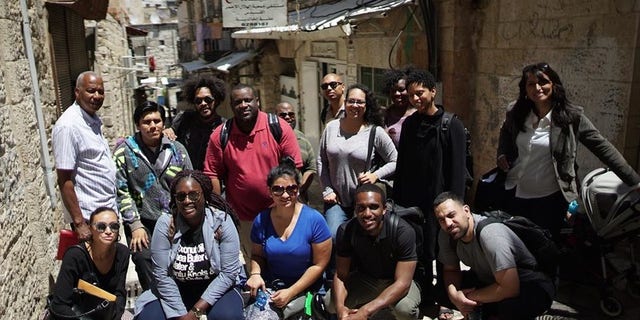 Bullard is now a chairperson of the pro-Gillum New Florida Vision PAC and has become one of the key cheerleaders of Gillum's candidacy in the media.
"Black and Latino voters don't want to miss the chance to be part of making history," Bullard told Florida Politics. "We have the opportunity to not just elect Florida's first Black governor, but a governor who is unapologetically progressive and who will put our communities first."
The association with Bullard is particularly awkward for the Gillum campaign as its statewide Jewish outreach consultant, Hava Holzhauer, once wrote a scathing condemnation during her time as the Anti-Defamation League's (ADL) Florida Regional Director.
"[Bullard's] decision to take part in this tour led by a person apparently affiliated with a U.S.-designated terrorist organization that advocates for the violent destruction of Israel is deeply troubling and offensive."
"The Senator's decision to take part in this tour led by a person apparently affiliated with a U.S.-designated terrorist organization that advocates for the violent destruction of Israel is deeply troubling and offensive," she wrote at the time.
Gillum's running mate Chris King has also come under fire after remarks resurfaced where he blamed Jews for losing the race for president of Harvard's undergraduate council.
"I was nailed to the cross," he told a local publication after the defeat in 1999, blaming the refusal of a student-run publication to endorse him. "And most of the editorial staff that was so hard on me, the vast majority were Jewish."
The Gillum campaign did not respond to Fox News' request for a comment for this article.
According to polls, Gillum has consistently held a slight lead against DeSantis, though always within the margins of error.