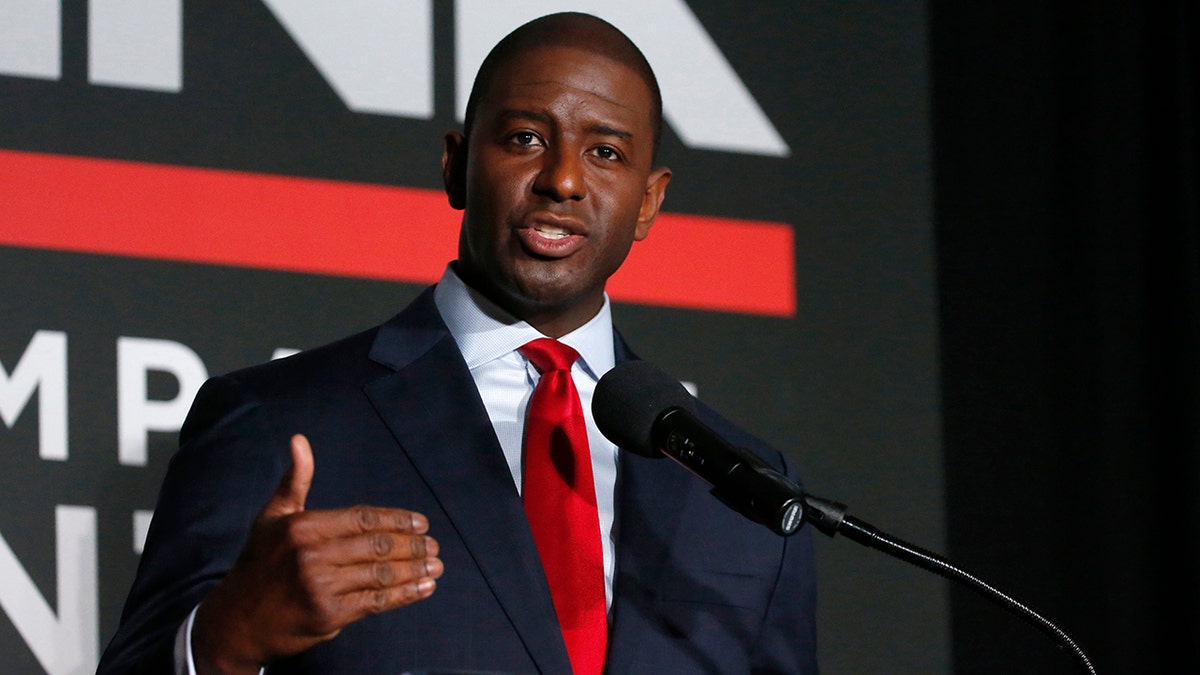 The Democratic nominee in Florida's gubernatorial race, Andrew Gillum, failed to dismiss rumors that he is the "anti-police" candidate after saying that law enforcement officers go "too far" whenever they draw their weapons.
Speaking on the podcast "Pod Save America," Gillum said he's not "anti-police" but rather for "police accountability," The Washington Free Beacon reported.
"Law enforcement society cannot work and, quite frankly, law enforcement cannot do its job if it does not have a trusting relationship with the community," Gillum said.
"At the time that a law enforcement official has to go to a weapon, to a gun, to a baton, to a Taser," then they've already gone "too far by their very presence," he added, according to The Beacon.
Gillum explained that the trust police instill in the community should "bring most situations to heel" alone.
Gillum, mayor of Tallahassee, is facing former U.S. Rep. Ron DeSantis, a Republican, in what has become a hotly contested and high-profile race involving allegations of race-baiting and corruption.