Anaheim Settles Voting Rights Suit; Issue Of City Council Districts Heading To The Polls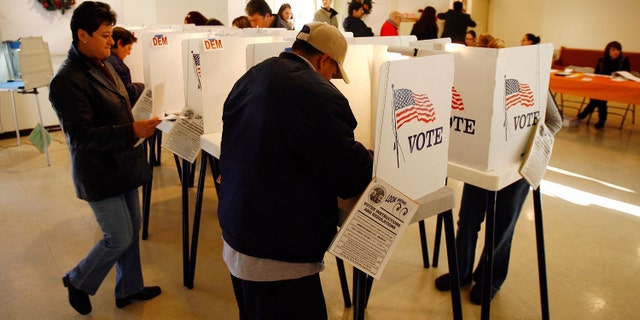 In a move expected to improve Latinos' chances of getting elected to the City Council, Anaheim has reached a settlement in a voting rights lawsuit that challenged its citywide elections.
Under the agreement, the plaintiffs' claims will be dismissed and Anaheim residents will vote in November on whether to change the city charter to a district system, which supporters and judges have said is more fair to minority voters, municipal authorities announced in a statement.
The city didn't admit that its current system violates the California Voting Rights Act, under which the American Civil Liberties Union brought the lawsuit on behalf of three residents.
City Attorney Michael R.W. Houston said Anaheim will allow changes to the system to be decided by voters, "not through court-ordered mandates and judicial oversight of the City's electoral system."
Under the proposed district model, council members would be elected only by residents of a district, not by the city at large.
More than half of Anaheim residents and 32 percent of its electorate are Hispanic, but none of its councilmembers are.
The settlement requires the City Council at its February meeting to call for a measure on the November ballot allowing voters to weigh in on the establishment of electoral districts, and another initiative to increase the number of council members from four to six. The measures, if approved, would take effect for the 2016 elections.
ACLU attorneys said that though the move would divide the city into districts, it will help unify the city.
"The settlement paves the way for an Anaheim government that brings all voices to the table while creating a more unified city," ACLU attorney Bardis Vakili told the Orange County Register. "Even with districts, it will still be one city, and I hope that a message of cooperation comes through."
Many other California cities, including Escondido, Modesto and Whittier, have faced similar challenges over citywide voting.
Last year, a judge ruled that the Los Angeles County city of Palmdale must hold a new City Council election after a legal challenge to its citywide system.
Based on reporting by the Associated Press.
Follow us on twitter.com/foxnewslatino
Like us at facebook.com/foxnewslatino