Amnesty International says human rights 'missing in action' on Obama trip to Saudi Arabia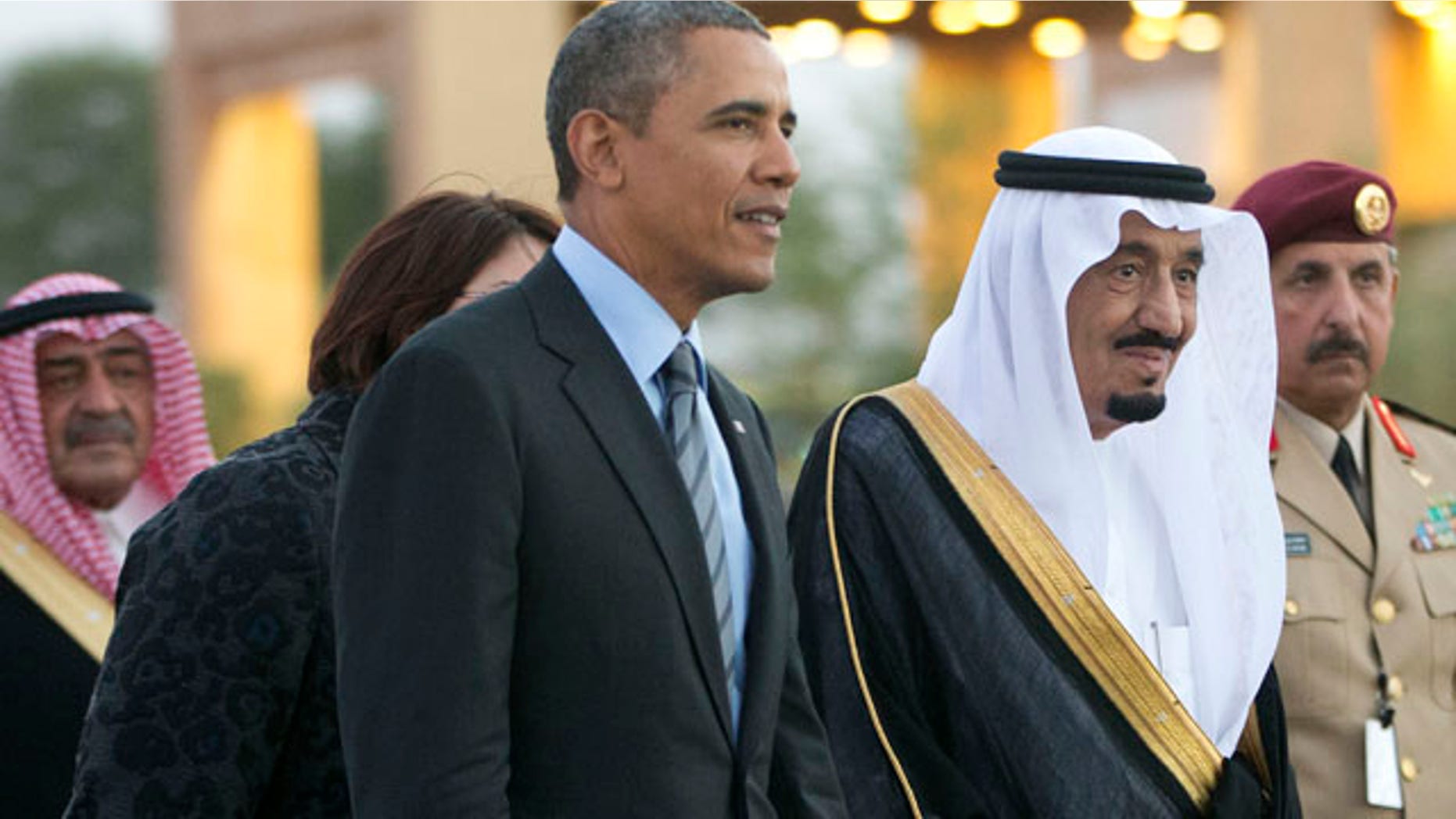 Amnesty International is criticizing President Obama for not discussing Saudi Arabia's human rights record in either private meetings with King Abdullah or meetings with other Saudi officials.
A spokesman for the human rights group Sunjeev Bery said in a statement Friday that "human rights were missing in action" during Obama's trip to the Middle Eastern nation.
He noted that 70 members of Congress urged the president to speak up about the many Saudis that are facing repression by their government, but Obama did not do so.
"The president's silence demonstrates once again that when it comes to human rights, the U.S. holds repressive allies to a much lower standard than adversaries," he said.
Senior administration officials told Fox News it is true human rights did not come up during the president's meeting with Abdullah. However, they stressed that the discussion was focused on strategic and regional issues.
The officials noted that the U.S. has brought up human rights concerns in meetings before, and that Obama is meeting Saturday with female activist Dr Maha Al-Muneef to present her with the Secretary of State's International Woman of Courage Award.
Fox News' Joy Lin contributed to this report