Amazon causes stink with Trump-tweet toilet paper
Amazon on Friday was offering rolls of toilet paper printed with tweets from President Trump.
The Internet retail giant was offering individual rolls for $11.99 for Amazon Prime customers. But the site said the item was being sold by a company called Toilet Tweets, and that delivery was being "fulfilled by Amazon."
By mid-Friday morning, Amazon appeared to put some distance between itself and the product. A new search for "Donald Trump Classic Tweets Toilet Paper" only led to a page that said the product was available through third parties.
Amazon had not replied to a request for comment from the Washington Examiner as of 10:30 a.m.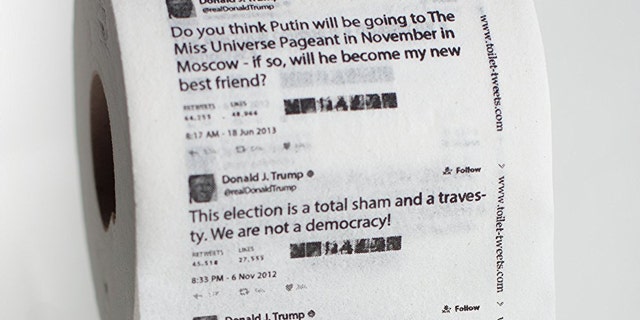 The classic tweets include Trump's messages on Twitter from before he became president.