All Guantanamo Needs Is Some Rebranding, Marketing Executives Say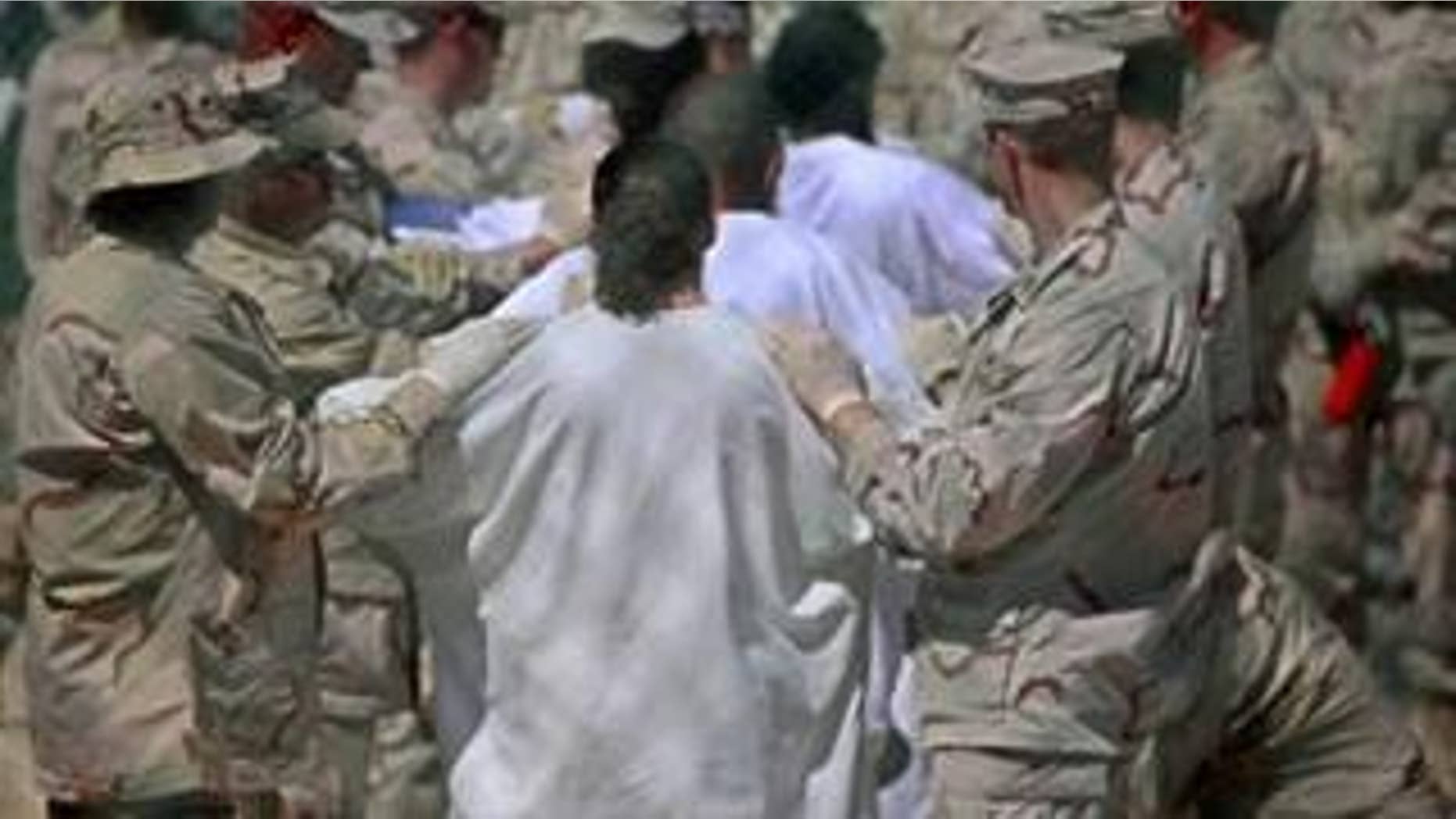 What if you gave it a name like "Shining Sands" or "Ocean Breeze" instead of ... Gitmo?
The prison center at Guantanamo Bay is destined to be closed down in January because "the name itself is a condemnation" of U.S. anti-terrorism strategy, Defense Secretary Robert Gates said Friday.
But while it has become a "taint" on America's reputation, according to Gates, the prison facility in Cuba is at the same time "probably one of the finest prisons in the world today," he said Friday on NBC's "Today" show.
So could Gitmo be saved with a drastic rebranding effort? If you give it a new name and increased transparency, some marketing and public relations experts say yes.
"If there were serious changes made that were dramatic and communicated in a direct way to the American public, I do think that you could get past the baggage, because the issue is more approach than geography," said Adam Hanft, CEO of Hanft Raboy and Partners, a marketing firm.
Making the prison more transparent would be the first hurdle, Hanft said. He suggested enabling prisoners to blog about their experience at Guantanamo, or to "literally put Web cams" in some cells.
"If the government is so forthright that nothing inappropriate is going on, let everybody virtually inside and we'll see for ourselves," Hanft said.
"What are they wearing? What are they being fed? I personally don't see any security risk in revealing that."
Hanft said independent, third-party inspectors would also go a long way in repairing -- and perhaps reshaping -- the prison's image. Allowing visitors would help, too, he said.
"They need to let people down there to visit, and those people can come back and report what's going on," he said. "It's not really rebranding; it's a reinvention of what's going on there."
John Tantillo, a marketing and branding consultant, told FOXNews.com that if he were hired to rebrand the prison, his first step would undoubtedly be to change its name -- perhaps to a generic term like "Offshore Holding Facility," he said.
"Secondly, what you'd want to do is show the American public something concrete that you're doing, so maybe a bipartisan commission that deals with renaming the facility and somehow doing the right thing," Tantillo said. "You want to communicate that you're trying to do the right thing without compromising America's safety."
Tantillo suggested other changes -- like a visitors' center for relatives of inmates and a "progressive" warden. And then there should be a marketing blitz, including town hall-style meetings across the country to tout the improvements, he said.
"You would do a whole promotional campaign, advertising, public relations, Internet, direct mail, e-mail," Tantillo continued. "From a marketing point of view, that's exactly the kinds of things you'd want to do."
Other marketing professionals contacted by FOXNews.com were less optimistic that Gitmo can be rebranded.
"It's so heavily damaged now as a brand and it's so widely declared a bad visual symbol for America that my sense is that it's over," said Jack Trout, president of marketing strategy firm Trout & Partners. "I just don't see any real hope. There's too much damage."
Ken Kopczynski, executive director of the Private Corrections Institute, a prison watchdog group, agrees.
"It's too notorious," he said of the prison base. "I don't think it can happen.
"You might find it in the dictionary soon. 'Gitmo: see abuse, see waterboarding.'"