Alaska's Murkowski 'Still in This Game' Despite Conceding GOP Senate Primary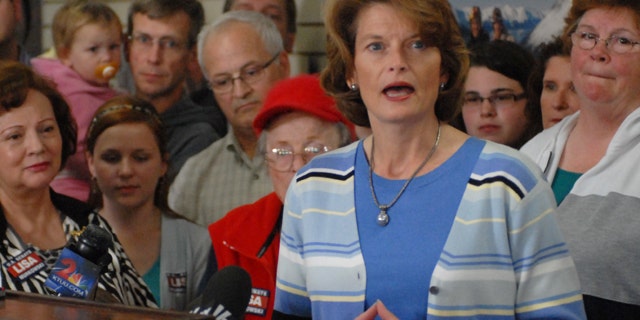 JUNEAU, Alaska -- A week after conceding the GOP primary, U.S. Sen. Lisa Murkowski says she's not a quitter and is "still in this game."
Murkowski told The Associated Press on Tuesday that she's been inundated with calls and e-mails from supporters, asking her not to leave the race. She says she's been humbled and is listening -- and weighing her options.
She said that if this was "all about Lisa, certainly the easy thing for me to do would be to figure out what my next opportunity would be with my family and just settle in to a nice job."
"But what I'm looking at is my state and the future of my state for my kids. So, I have not made that determination that I'm going to give up. I'm not a quitter, never have been. And I'm still in this game," Murkowski said.
She met briefly Tuesday with the Libertarian candidate, David Haase after friends of hers -- without her direction, she said -- approached his party, asking if they would consider a Murkowski candidacy. She said she had an interesting discussion with Haase but made clear she's not interested in changing her "political stripes."
Besides a third-party run, Murkowski also could seek a write-in candidacy, which she called high risk. Or, she could decide to stay out of the race.
She gave no timetable for a decision -- and her fate as a Libertarian candidate lies with party leaders who earlier voted against putting her on the ballot.
A party's candidate would have to withdraw by Sept. 15 so someone else could run on the November election.
She has until five days before the general election to decide on a write-in run but acknowledged a decision needs to be made soon. She said she's listening to Alaskans and giving "considered thought."