Alaska Republicans regroup for 2014, as Tea Party's Miller returns and Palin stays on sidelines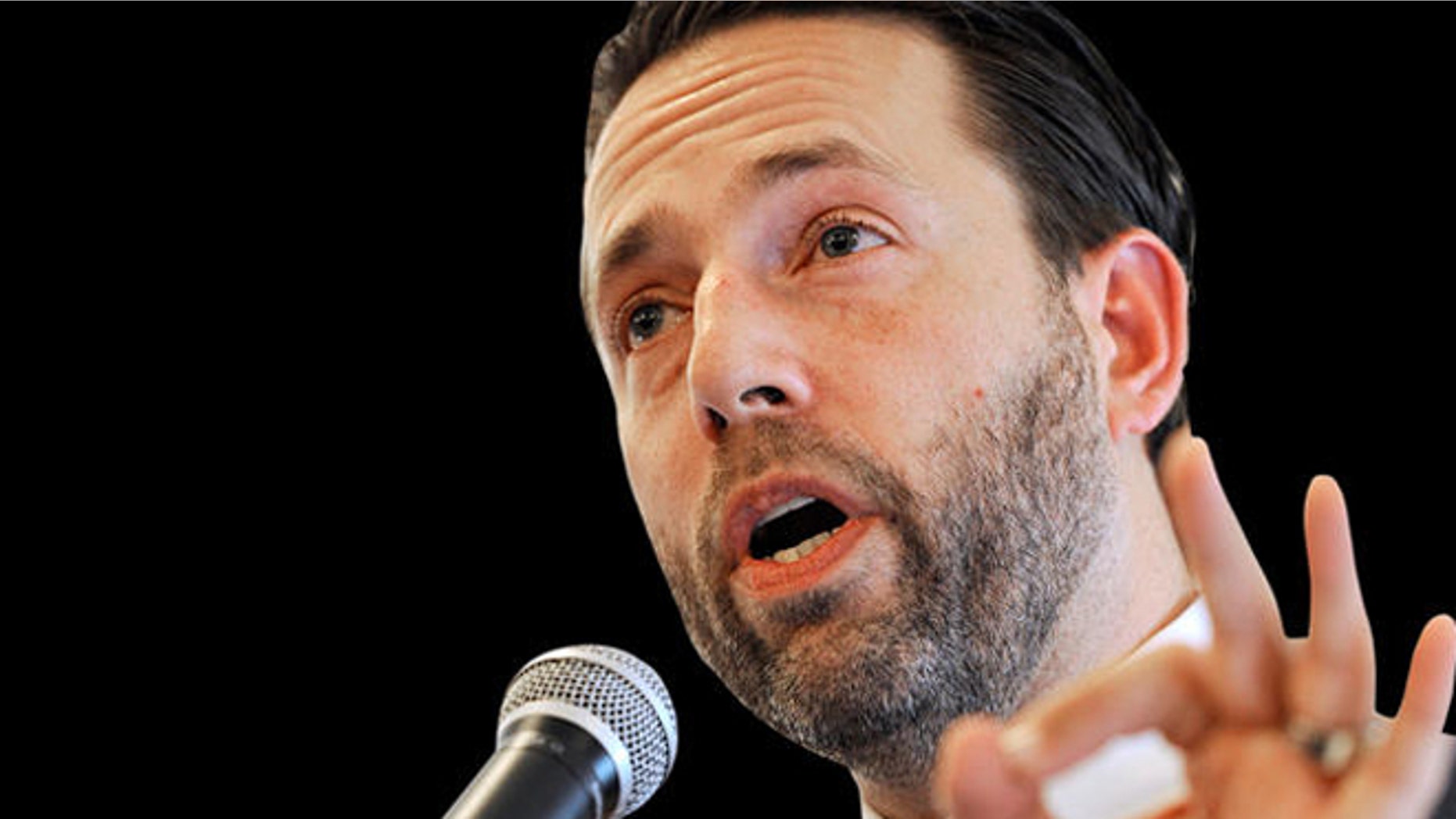 Alaska Republicans say they have regrouped from a tumultuous several months and are ready to challenge freshman Democratic Sen. Mark Begich in 2014. But they still face a potentially divisive primary that features the return of Tea Party candidate Joe Miller with omnipresent Sarah Palin on the sidelines, at least for now.
The rocky several months started when supporters for 2012 Republican presidential candidate Ron Paul took control of the state party with a huge showing at the state convention. Then, establishment-backed Republicans ousted the state party chairman and vice chairman amid accusations of anemic fundraising.
New chairman Peter Goldberg says the turmoil is "behind us now." But he also acknowledges the party is expecting a primary fight as it searches for a strong challenger for Begich, and he expresses confidence that Republicans will rally around their eventual nominee.
Republicans need to gain six seats to win control of the Senate.
The return of Palin, the state's most high-profile Republican, appears unlikely despite the persistent beckoning of national conservatives. She hasn't run for elected office since resigning as Alaska governor to become the 2008 Republican vice presidential nominee and recently returned to Fox News as a paid commentator.
That leaves Republicans with two candidates so far, neither of whom Republicans in Washington think are ideal.
Miller was among the most high-profile Tea Party candidates when the grassroots movement burst onto the political scene in the 2010 midterm elections.
He won that year's party primary against Sen. Lisa Murkowski only to lose to her in the general election as she mounted a historic write-in campaign.
This year, Miller faces a challenge from Lt. Gov. Mead Treadwell, who is not well known among voters in the state.
Republican Gov. Sean Parnell has decided to seek re-election rather than run for the Senate.
Still, Brook Hougesen, a National Republican Senatorial Committee spokeswoman, said she expects the GOP to field a strong candidate in Alaska, a largely red state.
In the 2012 presidential elections, Republican nominee Mitt Romney received roughly 55 percent of the vote in that state, compared to 41 percent for President Obama.
Republicans have sought to paint Begich, who has risen in the ranks of the Senate Democratic leadership and is on the Senate Appropriations Committee, as a liberal in lockstep with Obama and other party leaders. He supported Obama's signature health care overhaul and has defended it repeatedly.
Begich, the son of the late Rep. Nick Begich, D-Alaska, narrowly defeated Republican Sen. Ted Stevens in 2008 shortly after Stevens, a fixture in the Senate for 40 years and revered in Alaska, was convicted on corruption charges. The conviction was later overturned due to prosecutorial misconduct and opponents have sought to cast Begich's win as an aberration.
The senator, meanwhile, has painted himself as a Democrat who votes how he wants and isn't afraid of working with the other party. He joins Murkowski and Rep. Don Young, R-Alaska, on many issues, including protecting the state's military bases, supporting oil and gas drilling in Alaska's Arctic waters, pushing to open the Arctic National Wildlife Refuge for drilling and opposing genetically modified salmon.
And Begich broke with his party by voting against an Obama-backed gun-safety bill that included expanded background checks for firearms purchases.
Despite starting his re-election bid with plenty of campaign funds and the rival party facing a tough primary, Begich still expects a tough general election race in which he casts himself as a moderate in hopes of attracting voters from across the political spectrum.
"We're going to continue doing what I have been doing the last four-plus years, working hard for Alaska on many fronts," he said. "And at the end of the day voters will decide on have we done a good job and have we delivered for Alaska."
The Associated Press contributed to this report.