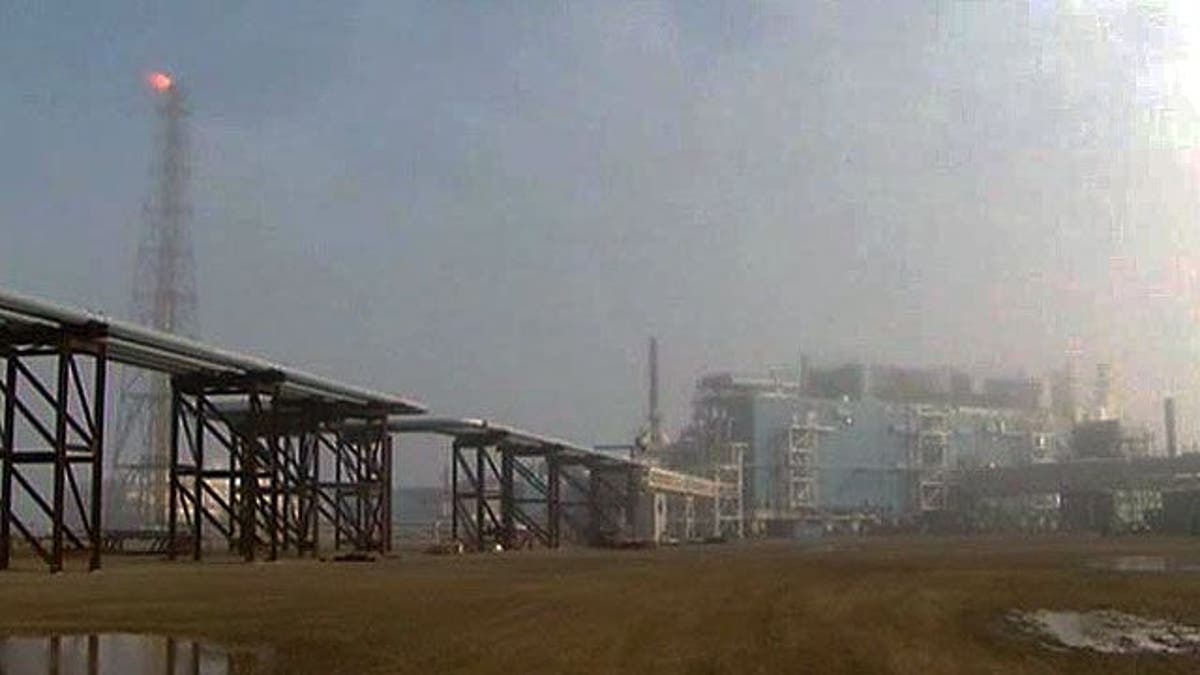 ANCHORAGE, Alaska – A referendum to repeal Alaska's revised oil tax system was losing by a narrow margin late Tuesday night but the outcome was too close to call.
"We knew this would be very tight," said former state Rep. Andrew Halcro, president of the Anchorage Chamber of Commerce, who appeared in debates urging Alaskans to vote no on Ballot Measure No. 1.
Polling from both camps showed a close race and the outcome would depend on which side turned out its voters, he said.
The revised tax system was approved last year the urging of Gov. Sean Parnell. Senate Bill 21 narrowly passed the state Senate with the promise that it would attract investment for new wells and put more oil in the trans-Alaska pipeline.
Critics called it a giveaway that awarded tax breaks to already profitable oil companies with no guarantee they will invest in Alaska.
Parnell's measure replaced a tax system championed by Parnell's predecessor, Sarah Palin.
Known as "Alaska's Clear and Equitable Share," or ACES, the Palin law gave tax credits for investment but contained a progressive surcharge that companies said ate too deeply into profits, discouraging new investment.
The "progressivity" was designed to share profits when oil prices were high. Over its seven years on the books, it helped replenish state savings accounts.
Palin, largely absent from Alaska politics in recent years, last week called the measure a success and Parnell's bill a "boondoggle."
"Alaskans, at this rate, crony capitalists wonder why we don't just give our energy resources away for free. We own the energy sources per our Constitution, and we violate our state's blueprint that creates security and prosperity when we wave the white flag and give in to every demand of multinational corporations doing business up here," she wrote on Facebook, encouraging voters to repeal it.
Parnell and other critics called ACES an investment-killer and said it had done nothing to replenish oil in the pipeline, where volume has fallen sharply from a high of 2 million barrels per day in 1988 to about one-quarter of that amount.
Parnell dubbed Senate Bill 21 the "More Alaska Production Act." It took effect Jan. 1 and substantially reduced the progressive surcharge at higher prices.
The measure passed by the thinnest of margins in the state Senate, 11-9. Critics almost immediately began a repeal effort.
Referendum advocates said the law pushed by Parnell gave away revenue that rightfully belongs to Alaskans for public services and public construction projects, without extracting a promise from oil companies to invest their tax breaks with new wells or additional production. If the law had been in effect from 2006 to 2013 instead of ACES, Alaska would have taken in $8.5 billion less, according to state Sen. Bill Wielechowski, D-Anchorage.
ACES critics call that inaccurate, saying it does not account for investment -- and possibly additional production -- that a better law could have produced.
Oil companies clearly favored they Parnell version -- and backed it with their deep pockets. The "Vote No on 1" campaign reported contributions of about $10 million, dwarfing contributions to the "Vote Yes" side, which attracted about $330,000.
Voting was mixed at a south Anchorage polling place at Kincaid Elementary School. Steve Halverson was emphatic in voting "no."
"Somebody's got to get the oil out. That's oil companies, not me," Halverson said.
Danny Reynolds also voted no.
"Lower taxes, better for business," he said. "From all the oil service stocks I own, all their conference calls, saying that they have more work in Alaska because of the lower tax structure, which is not a political statement. It's what they're telling their shareholders. It's not what they're telling Alaskans."
Ted Kohlstedt voted yes. Both measures were flawed, he said, but state lawmakers have a higher probability of adjusting ACES than Parnell's bill. It was evident, he said, that ACES did not stimulate production.
"On the other hand, the tax rates that they put in to Senate Bill 21 -- you roll the dice as to whether it's up or down but it looks like we're getting less for or resources," he said.
Bill Fell also voted yes. Like Kohlstedt, he said state lawmakers could make adjustments to ACES. They're not likely to change Senate Bill 21, the measure favored by oil companies.
"If it's the other way, we're basically handing them the cookie, and we baked it," he said.