Alaska Democratic congressional candidate doesn't live in state — or plan to campaign there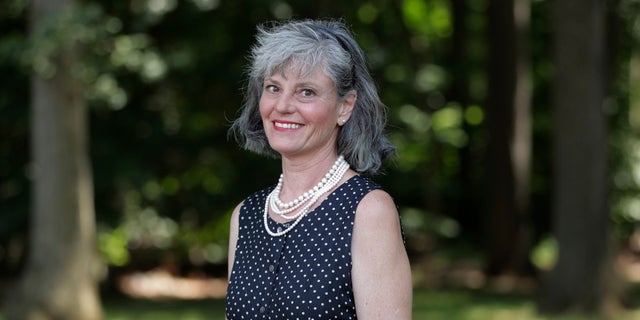 Carol Hafner hopes to represent Alaska in Congress – even though she doesn't live in the state nor does she plan to campaign there.
Hafner, a Democrat running for Congress in Alaska's primary, listed two addresses on her candidate filing form: one in New Jersey and one in South Dakota.
While she considers South Dakota her home base, Hafner told The Associated Press that she travels a lot and has been in New Jersey to deal with an illness in the family.
Hafner said she's never been to Alaska and does not plan to campaign in person. But she felt compelled to run to share her perspective on the environment, including climate change, education, health care and other issues.
"I want to do good in a place that I feel a kinship for," Hafner, 64, told the news service.
"Don't lock me out just because I'm not a homeboy," she said. "You ought to be thankful that I care enough and I'm interested enough and passionate enough to want to make things better."
Under the U.S. Constitution, to serve in Congress one must meet age and citizenship requirements and inhabit the state at the time elected. Generally, Alaska candidates in such races are from the state.
FOX NEWS MIDTERM ELECTIONS HEADQUARTERS
"You may have a right to run, doesn't mean you're going to be well-received, or it's going to be an easy campaign for you," Jay Parmley, executive director of the state Democratic Party, told The Associated Press. "If you're not from somewhere, that's a pretty tall order."
According to her campaign website, Hafner's platform includes implementing a Medicare for All program, tuition-free college, abolishing the U.S. Immigration and Customs Enforcement agency and legalizing cannabis.
Hafner – who goes by "Kitty" – is a former flight attendant and higher education administrator, according to her campaign website. She's also been involved with unions, including as an officer with the National Education Association.
US SENATE HOPEFUL LAUNCHES CAMPAIGNS IN TWO DIFFERENT STATES
The Division of Elections has solidified that Hafner properly filed to run, a process that includes submitting a $100 filing fee.
Alaska's Democratic primary is August 21. Hafner faces Democrat Dimitri Shein and independent Alyse Galvin in that election. Incumbent Rep. Don Young, a Republican, is up against little-known opponents in his primary.
The Associated Press contributed to this report.