Alabama Tries to Connect Jobless Residents With Farm Jobs, Finds Few Employers Willing to Hire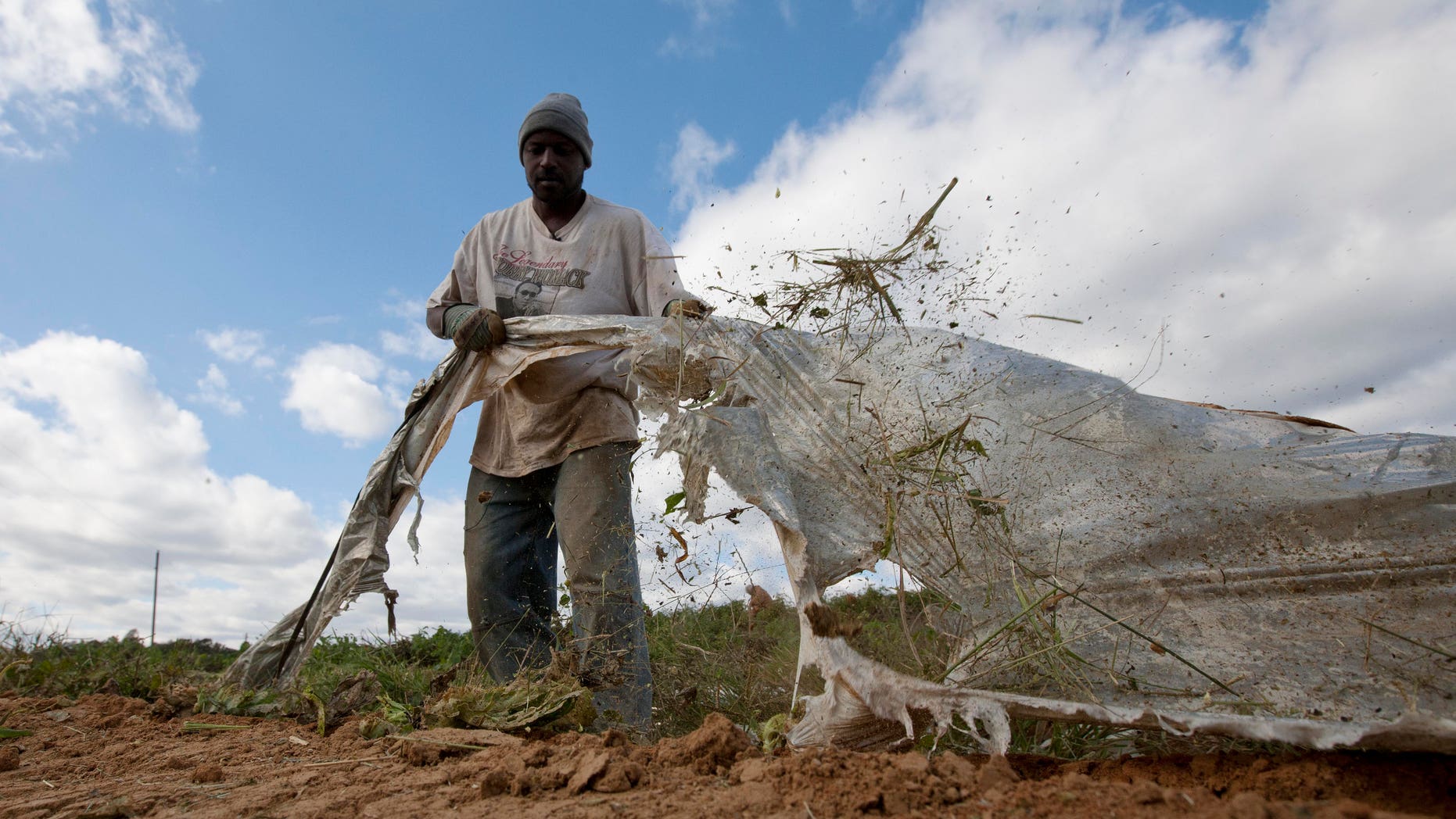 With Alabama's new immigration law scaring off many illegal migrant workers, the state is offering job placement for legal residents wanting to work in the hard-hit agriculture industry -- it seems, however, that local farmers think the work may be too hard for most Americans.
Gov. Robert Bentley announced this month the launch of the initiative "Work Alabama," which would expand on existing services to connect job seekers with current openings on farms and respond to employers' complaints about the loss of mostly Hispanic workers who have fled.
"The industries in our state that provide thousands of manual-labor jobs are a foundational part of Alabama's economy," Bentley said at the time. "I want these employers to know that we are here to help them while they provide much-needed jobs to Alabamians who are looking for work."
But as of Wednesday, while 335 people have signed up for seasonal agricultural jobs, only three employers have listed 48 openings -- most of which don't start until January, state officials told FoxNews.com.
Alabama's unemployment rate last month was 9.8 percent, higher than the national average of 9.1 percent. But some farmers have complained that Americans are unwilling or unable to do the work that migrant workers did.
Potato farmer Kevin Smith told The Associated Press that the Americans he hired show up late, work slower and are ready to call it quits after a day on the job or sooner.
"I've had people calling me wanting to work," Smith said. "I haven't turned any of them down, but they're not any good. It's hard work, they just don't work like the Hispanics with experience."
Madeleine Sumption, a policy analyst at the Migration Policy Institute, told FoxNews.com that the program won't succeed in getting unemployed Americans to do farm work.
"One of the things to bear in mind: Americans have progressively abandoned agriculture jobs over the last century," she said. "The recession is highly unlikely to reverse it. Ultimately, these are not desirable jobs. The work is difficult."
Sumption added that most job seekers are going after full-time work, while agriculture jobs may require travel to remote areas away from the cities where most of them live, and they offer little room for advancement.
"Americans no longer aspire to agricultural jobs," she said, attributing the lack of desire to the higher levels of education and economic prosperity that America has attained over the last century. "It would take a much bigger hit to persuade people that agriculture jobs offer good economic opportunities for them or for their children."
Jennifer Ardis, a spokeswoman for Bentley, acknowledged to FoxNews.com that agricultural work is labor intensive, but said Alabamians are no strangers to hard work.
"To say an Alabamian can't do this work, that is insulting to the workers of Alabama," she said.
Tom Surtees, director of the state Department of Industrial Relations, which is operating the employment program, told FoxNews.com that he has never picked tomatoes before and doubts he could do it as well as someone with 20 years experience.
"I think it's an acquired skill, one you get by repetition," he said. "Can someone go out in one day and match the skills or efficiency of someone doing it for years? That would be a unique individual."
But, he added, Americans can do the work and need the opportunity to try.
"Alabamians deserve a chance," he said, noting that 300 Alabamians turned out for a jobs fair at a poultry plant that was hiring.
State Sen. Scott Beason, a Republican who sponsored the immigration bill in his chamber, told FoxNews.com that he supports the new jobs program but that people usually find jobs on their own.
Beason said he believes the new immigration law will help put Alabama's 211,000 unemployed residents back to work.
"So what will happen over time is people will see opportunities open up and those opportunities will be filled by people willing to take a shot," he said. He pointed to Marshall County, whose unemployment rate dropped by 1 percentage point after many illegal workers fled.
"I think it's important that people are attaining employment who couldn't find it before," he said. "Yes, there will be some hiccups. That will have to correct itself. But you'll see Alabama do better in the long run than the states who fail to deal with this."
Ardis said the governor has not set any benchmarks to measure the success of the program.
"The program just started," she said. "So we need to give it time to work. The goal is to get these workers into these positions, connecting the farming community to the Alabamians that need the work."