Alabama Senate Passes Arizona-Style Immigration Bill, Now Needs to be Reconciled with House Measure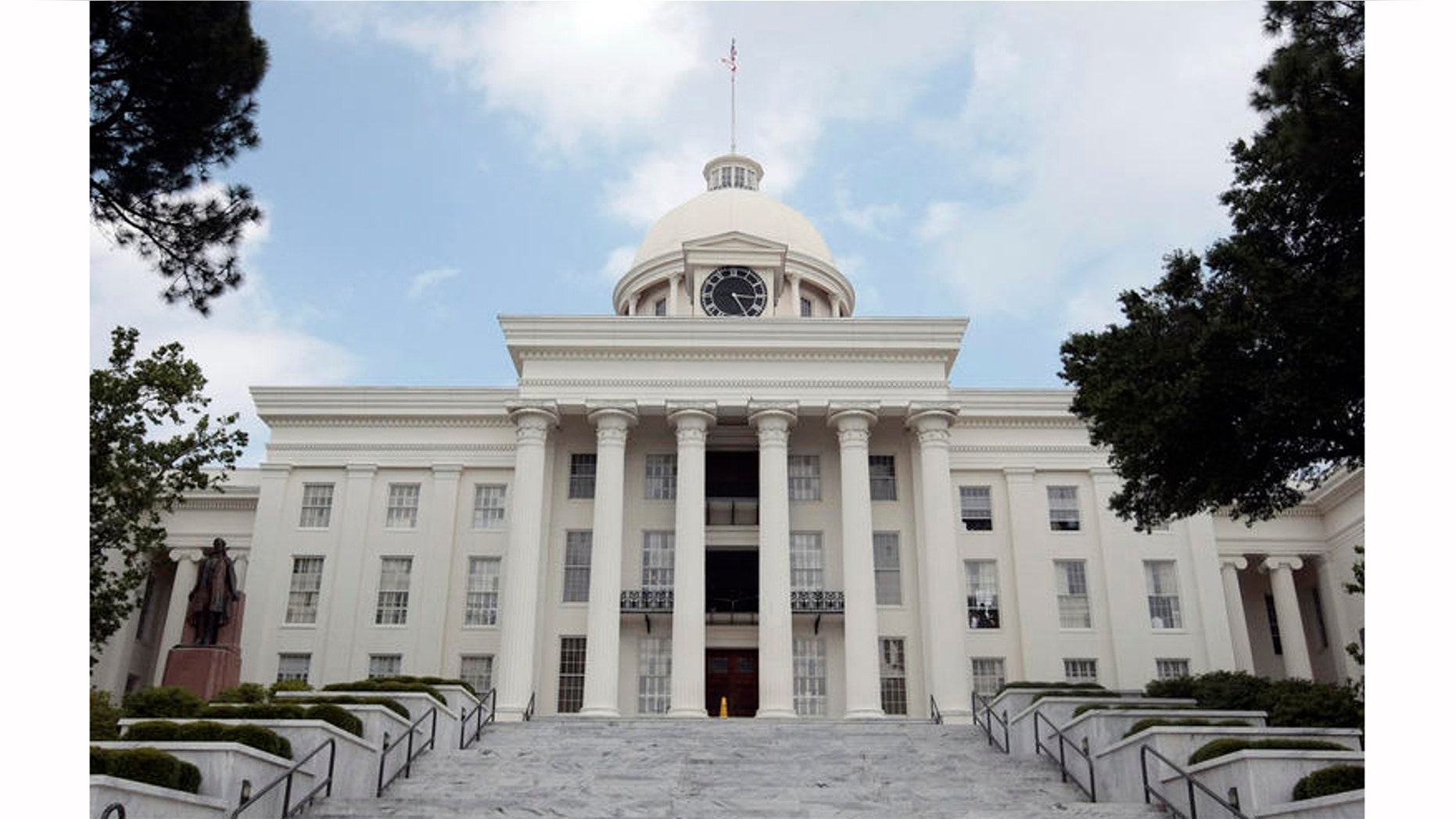 The Alabama Senate has passed an Arizona-style immigration bill, but now that measure must be reconciled with the House version.
The Senate bill allows police to detain people they suspect of being undocumented immigrants and sets new penalties for businesses that knowingly hire illegal workers.
The bill cleared the Senate 26-6 and now goes to the House for consideration.
The bill's sponsor, Republican Sen. Scott Beason of Gardendale, presented the proposal as a way to lower Alabama's 9.2 percent unemployment rate.
"There are thousands and thousands of jobs Alabamians could hold if they were not displaced by this illegal workforce," he said.
Beason said his bill includes portions of immigration laws passed by Arizona, Oklahoma and Missouri. His bill is not as strict as some of his fellow Republicans wanted, but Beason said it's designed to withstand court tests.
"If it's struck down in a month, what does it do for you?" he asked.
The bill requires police to verify a person's immigration status if they are stopped for a traffic offense and can't produce any documents, such as a driver's license or passport.
Those suspected of being in the country illegally can be detained.
"You are going to be out here profiling everyone," Democratic Sen. Bobby Singleton of Greensboro said.
Beason said motorists can't be stopped at random.
Olivia Turner, executive director of the ACLU of Alabama, said the bill would lead to racial profiling and sends "a clear message to communities of color that the authorities are not to be trusted, making them less likely to come forward as victims of or witnesses to crime."
The biggest fight in the Senate came from some of Beason's fellow Republicans who wanted to remove language that will allow the state Department of Homeland Security to start hiring police officers. Beason said it's for proper coordination and enforcement, but Republican Sen. Paul Sanford of Huntsville called it "the dawn of big government Republicanism." His effort to strip the language from the bill failed 14-15.
Beason's bill is slightly different from one the House passed April 5. That bill sponsored by Republican Rep. Mickey Hammon of Decatur requires all businesses to use the federal E-Verify system to make sure anyone they hire has legal status. Beason's bill only requires E-Verify for businesses doing work for the state government or getting state grants.
Beason said he sees no need for a small business to go through that if the owner is hiring someone he's known all his life.
Both bills set out penalties for businesses that knowingly hire undocumented workers.
Gov. Robert Bentley said Thursday he had met with Beason and Hammon and urged them to work together on a combined bill that can pass before the legislative session ends in June.
Voting against the bill, in addition to Singleton and Sanford, were Democratic Sens. Billy Beasley of Clayton, Linda Coleman of Birmingham, Priscilla Dunn of Bessemer, and Quinton Ross of Montgomery.
In Indiana, meanwhile, the Republican-led House voted 64-32 Thursday for an immigration bill that would revoke some state tax credits for businesses that hire undocumented immigrants.
The bill is a watered-down version of a proposal that originally would have allowed police officers to ask people for proof that they are in the country legally.
Supporters say the state must act on immigration because Congress hasn't. But some opponents say the bill could hurt businesses, and others say immigration should remain a federal issue.
The watered-down version is in line with what Republican Gov. Mitch Daniels wants.
Bill sponsor Republican Sen. Mike Delph of Carmel says he hopes to hash out a compromise between the original bill and the latest version next week.
This is based on a story by The Associated Press.
Follow us on twitter.com/foxnewslatino
Like us at facebook.com/foxnewslatino